By Laura Kern
It's common practice for filmmakers to start out their careers, exploring and fine-tuning their craft, by making short films. The selection of titles highlighted here are new features by directors who previously premiered their early short works at the Sundance Film Festival. They are returning this year with an original film or, in the case of Emergency, a feature adaptation of an existing short.
The short film format serves to showcase future talent, and it remains an important component at the Festival, with 10 designated programs this year, including a special 40th Anniversary showcase, with works by directors like Taika Waititi, Garrett Bradley, and Tamara Jenkins. 
The features screening in the 2022 Sundance Film Festival by shorts alumni all exhibit the expanding talents of filmmakers who will surely continue to be a part of Festival lineups in the years and decades to come.
blood (U.S. Dramatic) — Bradley Rust Gray's work as a producer and editor for partner So Yong Kim has been represented at the Festival in the years since his short hITCH debuted in 2010, but blood is his first time appearing as a feature director. The sensitive, meditative film addressing the painful but necessary process of moving on stars Carla Juri as a recently widowed woman visiting Japan who finds increasing comfort in the company of her friend Toshi and his young daughter.
The Cow Who Sang A Song Into The Future (World Dramatic) — A Short Film Jury Award winner in 2017, And the Whole Sky Fit in the Dead Cow's Eye was recognized for the striking voice and visual style of Chilean filmmaker Francisca Alegría. Her debut feature, The Cow Who Sang A Song Into The Future, also a provocatively titled tale of magical realism, focuses on an environmental crisis that precipitates the return of a long-dead mother to her family, bringing along a deeply buried secret. Director Francisca Alegria talks about the film in this Meet the Artist video. 
Dual (U.S. Dramatic) — With just three features, Riley Stearns has distinguished himself as a filmmaker with a truly original voice: hilariously deadpan, darkly disturbing, and always whip-smart. In 2013, he premiered his short The Cub at the Festival, and will now present the first of his features to play here. In Dual, Karen Gillan plays a dying woman named Sarah who decides to commission a clone that can carry on her life after she departs. But when she unexpectedly recovers, it becomes a bloody battle between the two Sarahs. Writer-director Riley Stearns talks about the film in this Meet the Artist video. 
Emergency (U.S. Dramatic) — Carey Williams's 12-minute short film of the same name won a Special Jury Award at the Festival in 2018. Four years later, the feature version is set to have its world premiere. In the dark comedy, a trio of college roommates, all Black and Latino, find a passed-out white girl in their apartment and must decide  how to best handle the potentially disastrous situation. Director Carey Williams talks about the film in this Meet the Artist video. 
Emily the Criminal (Premieres) — Writer-director John Patton Ford, who debuted his AFI thesis film Patrol at the 2010 Festival, returns with this intense thriller, the first film of any length he's directed since then. Sundance Film Festival fixture Aubrey Plaza owns the lead role of the feisty Emily, a young woman who, unable to secure a job that will get her out of debt, finds herself falling deeper and deeper into a world of crime to make cash.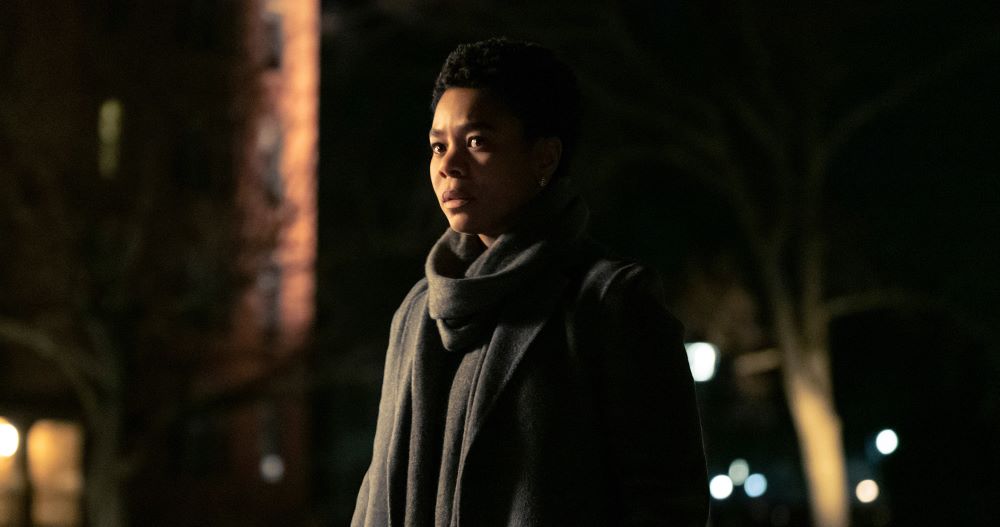 Regina Hall appears in Master by Mariama Diallo, in the U.S. Dramatic Competition.
Master (U.S. Dramatic) — Set at a New England university, the first feature by writer-director Mariama Diallo sees three women of varying ranks — a dean, a professor, and a student — contend with racial prejudices and other forms of evil on a New England college campus. Diallo's more humorous genre outing, the biting short Hair Wolf, premiered at the Sundance Film Festival in 2018. Writer-director Mariama Diallo talks about the film in this Meet the Artist video. 
Nanny (U.S. Dramatic) — A Senegalese woman (Anna Diop) takes a job as a nanny for an insufferable Manhattan couple and their surprisingly well-adjusted daughter in order to save up money to bring her own young child to the U.S. But as the arrival time nears, she's increasingly plagued by supernatural occurrences. Nikyatu Jusu's most recent short, Suicide By Sunlight, about a Black vampire seeking custody of her two daughters, played the Festival in 2019. Writer-director Nikyatu Jusu talks about the film in this Meet the Artist video. 
RIOTSVILLE, USA (NEXT) — Following last year's short The Rifleman, Sierra Pettengill carries on her signature approach of using only archival footage to assemble searing documentaries about the troubling state of America's past and present. While The Rifleman addressed gun culture, RIOTSVILLE, USA looks at a chaotic period in the late 1960s when rebellions were raging in cities like Chicago and Detroit, and questionable choices were being made by the Johnson administration. Director Sierra Pettengill talks about the film in this Meet the Artist video.