Three Minutes – A Lengthening refers to a three-minute segment of footage from 1938 that brought to life the stories of a group of villagers in Nasielsk, Poland, whose community was destroyed by the Nazis.
By Amy Felix Stewart
With the Sundance Film Festival's long history of shining light on the overshadowed and giving voice to the silenced, it's no wonder the themes of immigration and migration surface time and again in our lineup. The human beings involved are too often disregarded or reduced to mere numbers amid rancorous policy discussions and cable news talking points. 
This year, as always, our filmmakers counter disposable headlines and empty rhetoric with pure story — the most effective way to highlight the humanity of real people and their trials and triumphs. 
The 2022 Festival features several documentaries and dramas that address the experience of picking up and starting over somewhere new. Though they vary widely in location, language, and genre, all of these films touch on the same truths: the sense of isolation, the pressure to succeed, and the heightened emotions that come from leaving home behind.
Whether it's a documentary about first-generation citizens working to help their families, an intimate look into the unrealized dreams of exiled Chinese dissidents, or a fictional account of a Senegalese nanny struggling against a supernatural presence, each film artfully captures the shared feelings and hopes of generations of immigrants whose stories deserve to be told.
Free Chol Soo Lee (U.S. Documentary) — In 1973, a 20-year-old Korean immigrant was convicted of a murder he did not commit. Years later, journalist K.W. Lee began investigating his case, and an unprecedented Asian American activist movement was sparked. Julie Ha and Eugene Yi deftly draw attention to an important moment in the history of social justice and Asian American activism.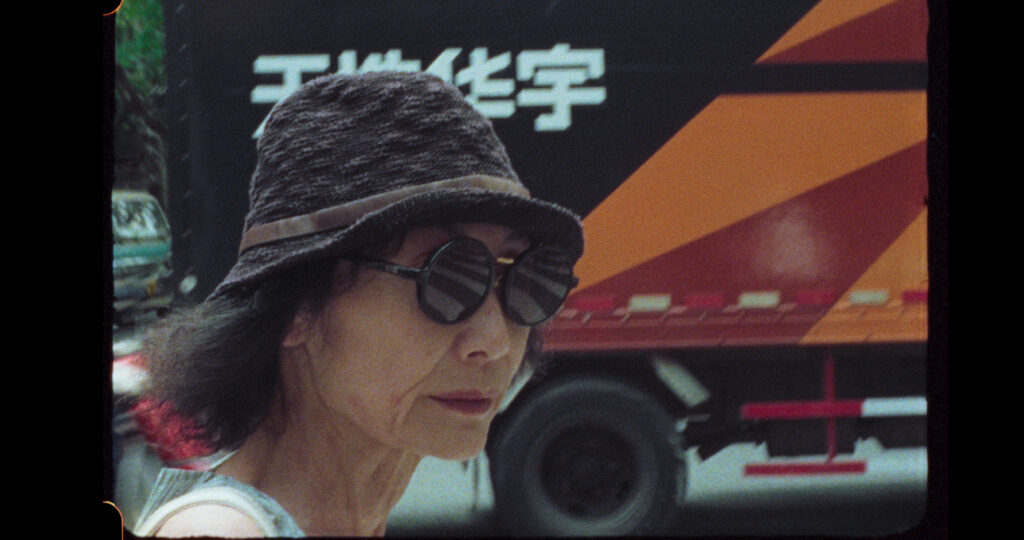 The Exiles (U.S. Documentary) — After the Tiananmen Square massacre in 1989, filmmaker Christine Choy interviewed exiled Chinese dissidents who had arrived in the United States. That film project was never finished, but now, more than 30 years later, she shares the footage with those same pro-democracy leaders, who have never been able to return to China. In The Exiles, directors Ben Klein and Violet Columbus capture the fireball personality of Choy, along with the emotions and lessons that come from looking back, looking around, and reflecting on what has and has not changed.  
Mija (NEXT) — As the only American-born child of her undocumented parents, Doris Muñoz has always felt an outsized responsibility to succeed. She makes a place for herself in the music world managing new Latinx artists. When her career suffers a setback, she finds hope in a young singer who is also a first-generation American juggling the same pressure. Directed by Isabel Castro, this film is a beautiful, emotional tribute to the bonds of family and the experiences of the children of immigrants. "Our parents gave us a better life," Muñoz says, "and then we spend that life figuring out how to pay off that debt."
Three Minutes – A Lengthening (Spotlight) — In 2009, Glenn Kurtz stumbled across an old film reel belonging to his grandfather, which had become almost unwatchable because of age. But a three-minute segment of that footage from 1938 was enough to bring back to life a group of villagers in Nasielsk, Poland, who otherwise would have been lost to time. The village was destroyed by Nazis the following year. This film is a haunting, fascinating look at the horrors of war and the power of film to grant life to the past.  
Nanny (U.S. Dramatic) — A tense and ominous film about a Senegalese woman who works as a nanny for a wealthy Manhattan family, Nanny is not your typical immigrant tale. Writer-director Nikyatu Jusu, herself a first-generation American, introduces supernatural elements to the story of Aisha, who dreams of bringing her own son to the U.S. from Senegal. Nanny, says Jusu, is a "dark but hopeful love letter for mothers who have been systematically excluded from the American dream."
Watcher (U.S. Dramatic) — Watcher delivers an impactful portrait of the nervousness and isolation that can come from moving to an unfamiliar place. Julia relocates with her husband to his native Romania and is soon spending hours on her own with nothing to do. She begins to suspect she is being watched, and the feeling intensifies as time goes by. This film is a thrilling, suspenseful look at one woman, all alone, learning whether to trust her own instincts.