In Adam's Apples, Adam is sentenced to community service at a rural church, where he is assigned to care for the church's single apple tree.
By Vanessa Zimmer
Every day from my office window, I admire the goldfinches eating black oil sunflower seeds at the feeder hanging from our box elder tree. Beneath our backyard deck, we nurture a fragile-looking spruce, apparently planted by an errant bit of a former Christmas tree.
Back in the Midwest, where I grew up, trees flourish in frequent, thick stands. Not like the fewer-and-farther-between out here in Utah.
Still, I remember the Indiana farmer who harvested crops across the road from our house. He left a lone large tree and a circle of sloppy grass in the middle of his carefully tilled field. Back in the day, farmers would leave a tree standing to provide resting shade for their mules on hot days. But mules were well out of fashion by then. No, the farmer said, he just couldn't bear the thought of cutting down a living thing that took so many years to grow big and strong.
Well, I never drove a harvester around a tree obstacle on farmland. I never built a treehouse or climbed a tree or even swung from a rope tied to one. But I cherish them all the same, much as the protagonists in these movies from the Sundance Film Festival.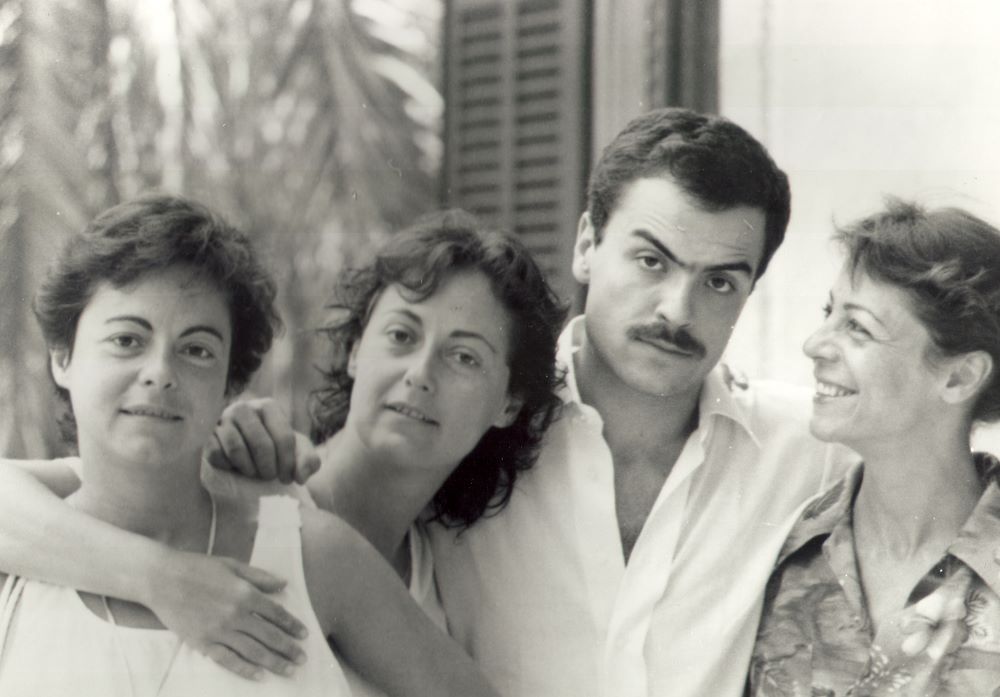 The Bustos family refuses to leave their ancestral home in Beirut, even as the bombs land in their once-elegant neighborhood, in Beirut: The Last Home Movie.
Beirut: The Last Home Movie (1988 Sundance Film Festival) — As the film opens, Gaby Bustos prepares to return home to Beirut after studying and working abroad. A front-page story in the Washington Post has reported the damage recently at her ancestral home: "After so many thousands of casualties and six years of war, it was a day to mourn the passing of trees in a garden that once was a symbol of calm in the Lebanese capital." Despite the insistent gunfire and missiles, the Bustos family had refused to budge from their 200-year-old palace in a once-elegant neighborhood, holding onto their former life when they entertained guests and took tea in their tree-shaded garden. The film won the Grand Jury Prize in the documentary category at the 1988 Festival, as well as the Excellence in Cinematography Award, and aired as a PBS Frontline special. Available at dvd.com.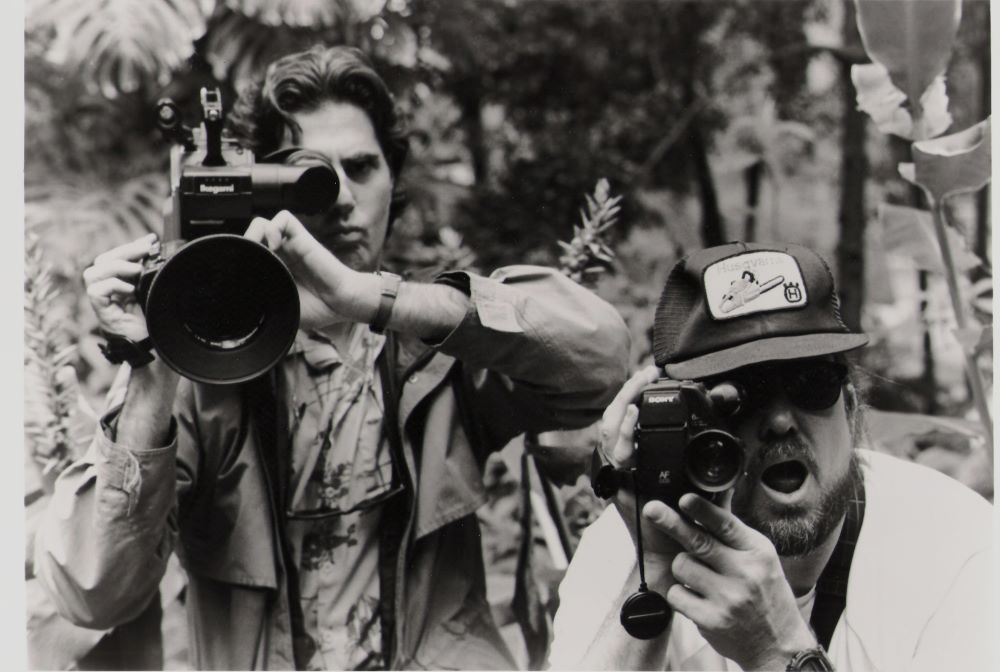 A pair of cameramen pursue the culprits behind the destruction of the rainforest in Ecuador, in Saviors of the Forest.
Saviors of the Forest (1993 Sundance Film Festival) — With a bit of irreverence and humor, two cameramen seek to discover the culprits destroying the rainforest in Ecuador. On one side of this fight are those who crave the lumber, oil, and wealth. On the other side are the environmentalists. In the middle are the natives trying to make a living. Enter a passionate group with a management plan and a revolutionary portable saw for selective cutting. "There are no heroes or villains here," according to the Festival Film Guide. "In fact, the film sympathizes with the plight of the colonos, the people who move to the edges of the forest, cut it, burn it, and plant it, all in the name of a better life." Available on VHS.
Home Movie (2001 Sundance Film Festival) — Documentarian Chris Smith takes a look at five unusual homes and their inhabitants, including Linda Beech, a successful American actress in Japanese TV who built a remote treehouse in Hawai'i. "At times absurd and at others poignant and subtly revealing, Home Movie demonstrates how each of us defines, and is defined by, our environment," writes Trevor Groth in the Festival Film Guide. Available on DVD.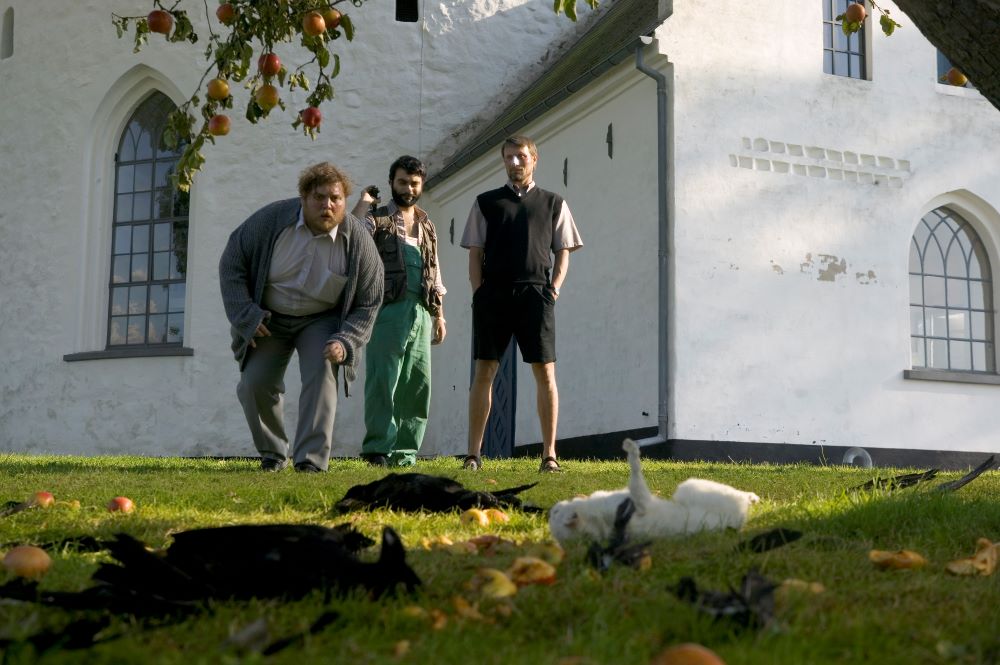 The lone apple tree in the churchyard is inundated with attacks on its well-being, in Adam's Apples.
Adam's Apples (2006 Sundance Film Festival) — Neo-Nazi Adam is sentenced to community service at a rural church overseen by a cheerful and optimistic vicar named Ivan. When asked to choose a goal for his time there, Adam caustically replies that he wants to bake an apple pie. So Ivan assigns him to care for the church's only apple tree. "If by the time this unassuming tree has been attacked by crows, infested with maggots, and struck by lightning, you are not reasonably certain it has become the battleground for a fiercely irreverent struggle between good and evil, then you have not had the pleasure of meeting an Anders Thomas Jensen film," writes programmer John Nein in the Festival Film Guide. Available on DVD and Blu-ray.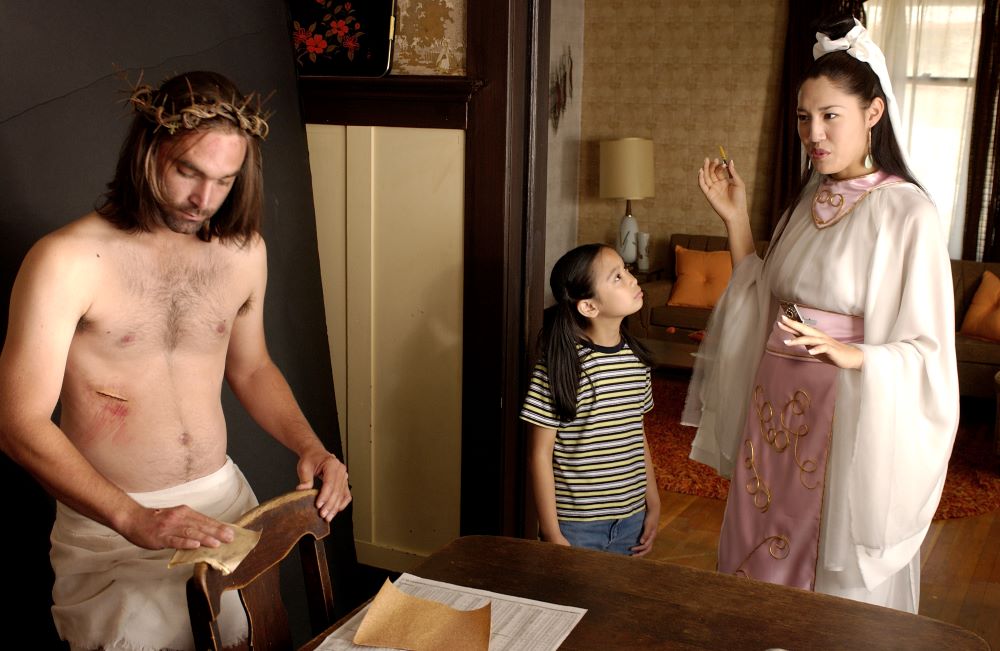 Young Eve's imagination meshes Christianity and Buddhism after her mother inflicts bad luck on the family by chopping down a tree, in Eve & the Fire Horse.
Eve & the Fire Horse (2006 Sundance Film Festival) — When Eve's mom chops down an apple tree in the backyard — a Chinese taboo that inflicts a series of tragedies upon the family — Eve's sister, Karena, turns from Buddhism to Catholicism. But Young Eve turns to her imagination, combining the two doctrines, imagining Jesus and Buddha waltzing together. "Making her feature film debut, Julia Kwan gives us a touching tale of how one child uses her creativity to comprehend religion," writes Rosie Wong in the Festival Film Guide. The film won a Special Jury Prize in World Cinema. Available on DVD.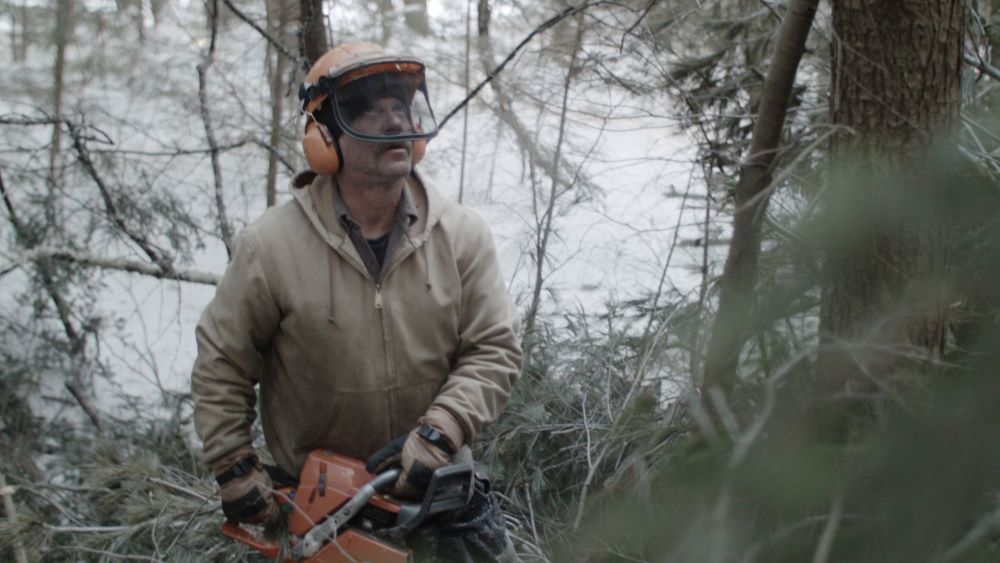 Bob Tarasuk is a Massachusetts farmer with a deep understanding of trees, in Bob and the Trees.
Bob and the Trees (2015 Sundance Film Festival) — Bob, a middle-aged farmer in Massachusetts with a deep knowledge of trees, grasps a chance at bettering his life when he acquires a large wooded lot at an affordable price. Not surprisingly, nothing comes easy. Director Diego Ongaro was inspired to make the film after meeting real-life farmer and logger, the charismatic Bob Tarasuk, who plays himself in the movie. Available to rent on Vudu, Google Play, Apple TV and YouTube.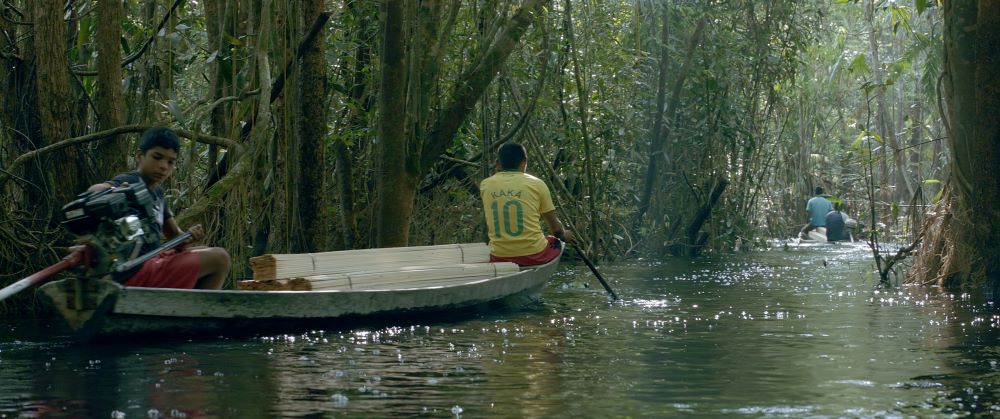 Walden follows a fir tree from its felling in Austria, processing into planks, and its journey to a mysterious location.
Walden (2019 Sundance Film Festival) — More a sensory experience than a conventional film, Walden follows a fir tree in Austria as it is felled, processed into planks, and then transported by train, truck, boat, and by hand, through 13 locations, to a mysterious destination. "The film's meditative commentary suggests the absurdity of the economic rationale that fuels our globalized world," according to the film guide, "and through strange turns, it soon shows us we are not headed to the destination we expected." Daniel Zimmerman wrote and directed.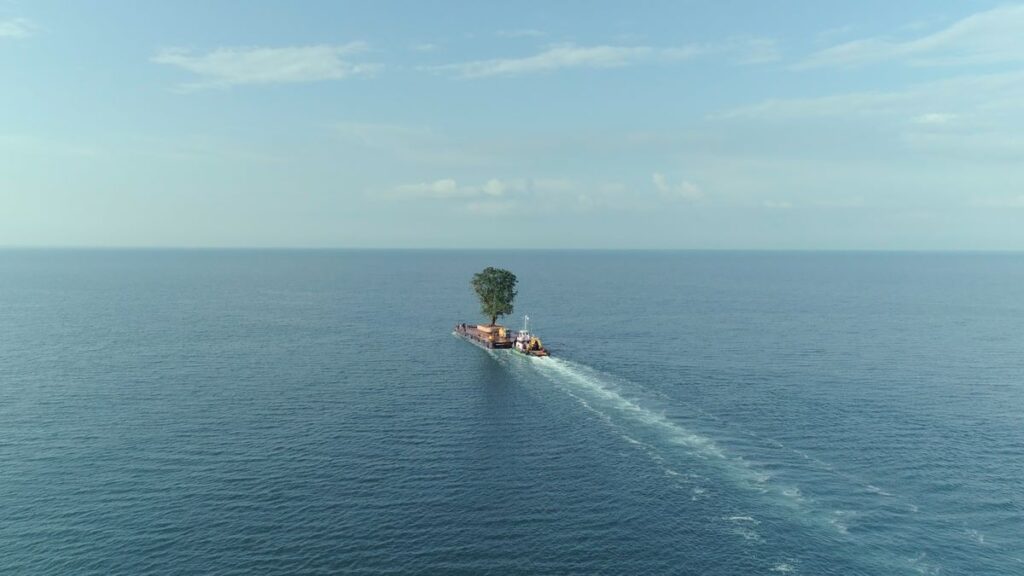 A giant tree, uprooted from Georgia, makes its way to a private garden in Taming the Garden.
Taming the Garden (2021 Sundance Film Festival) — A powerful and wealthy man, who is also the former prime minister of Georgia, uproots giant old trees from that country and pays to transport them to his private garden. Each time, the act infuriates townspeople who see the loss in financial terms and those who mourn the disappearance of their community's history and memory. Available on Mubi.