By Stephanie Ornelas
"This is precisely the time when artists go to work. 
There is no time for despair, no place for self-pity, 
no need for silence, no room for fear. 
We speak, we write, we do language. 
That is how civilizations heal." 
-Toni Morrison
The beauty of poetry is there are hardly any rules. It gives us the power to break boundaries. In his latest poetry collection, I Want To See My Skirt, A. Van Jordan writes: "I firmly believe that poetry is a visual art form, so there's a natural discourse between poetry and film." 
Jordan's words might ring especially true to the filmmakers whose past projects are centered around poets and their work — from documentaries about some of America's most famed poets, to aspiring poets who cling to the craft as they struggle to get by. 
Filmmakers also find that the stories of the lives of poets, both famous and aspiring, can be just as captivating as the poems they author. Tap into your inner poet and check out these seven films centered around poetry that premiered at past Sundance Film Festivals — available to stream right now. You might just be inspired to write something of your own.   
Toni Morrison: The Pieces I Am                                                   
This 2019 Sundance Film Festival documentary is an artful and intimate meditation on legendary storyteller and poet Toni Morrison. Throughout the film, Morrison examines her life, work, and the powerful themes she has confronted throughout her literary career. The film won Best Biographical Documentary at the 2019 Critics Choice Awards. (Available to stream on Hulu) 
The New Yorker Presents 
Based on content from past editions of The New Yorker, the series, which premiered at the 2016 Sundance Film Festival, offers a unique viewing experience that combines documentaries, scripted narrative short films, poetry, comedy, animation, and cartoons. As with the pilot, new episodes bring the pages of the magazine to life, drawing upon its characteristic reportage, fiction, poetry, humor, and cartoons. The season features content from award-winning narrative directors and A-list talent from the worlds of film, television, art, and music. (Available to stream on Amazon Prime) 
The Kindergarten Teacher 
Maggie Gyllenhaal plays a New York kindergarten teacher whose one source of joy is an evening poetry class in lower Manhattan. When she discovers one of her students is a promising poet, she goes to unreasonable lengths to protect his talents. Creator Sara Colangelo received the Directing Award for her film at the 2018 Sundance Film Festival. (Available to stream on Netflix) 
Summertime
In this 2020 Sundance Film Festival premiere, the lives of 25 young residents intersect on a hot summer day in Los Angeles. A skating guitarist, a tagger, two aspiring rappers, an exasperated fast-food worker, a limo driver — all weave in and out of each other's stories. Through poetry, they express life, love, heartache, family, home, and fear. (Available to stream on Starz) 
Something From Nothing: The Art of Rap 
Ice-T travels coast-to-coast interviewing rappers such as Common, Kanye West, and Q-Tip, to pay tribute to the musical and poetic art form. The performance documentary made its debut at the 2012 Sundance Film Festival and focuses on the runaway juggernaut that is hip-hop. (Available to stream on Amazon Prime) 
Quarter Life Poetry
This film is a good one to check out as we continue to see the rise of the "Instagram Poet." The multiple vignettes of this series — based on the Instagram account and book of the same name by poet Samantha Jayne — features poems relevant to all but aimed toward the young, broke, and hangry. The series had its debut in the Indie Episodic Program at the 2019 Sundance Film Festival. (Available to stream on Hulu and Disney+) 
Poetry in Motion 
Poetry in Motion is a poetry-performance film featuring 24 leading North American poets who sing, chant, jive — pretty much anything but read their work. The result is a celebration of poetry's ancient oral tradition and an energetic demonstration that verse is alive and thriving in the media-blitzed age. The film premiered at the 1986 Sundance Film Festival and features well-known poets such as Charles Bukowski, John Cage, Amiri Baraka, Anne Waldman, and many more. (Available to stream on Hoopla and Kanopy)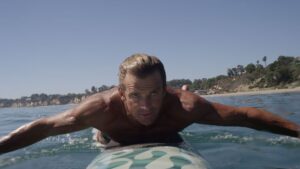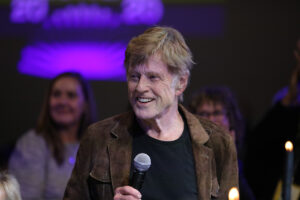 The Sundance Film Festival's longstanding commitment to documentary has been driven by the personal connection founder and president Robert Redford feels for the form. Leading up to the premiere of Chicago 10, the second doc to ever open the Festival, we talked to Redford about the past, present, and possible future of documentaries.You made an early commitment to documentary.
Read More »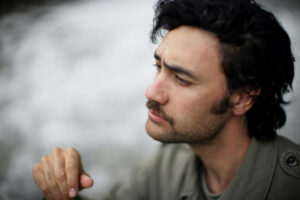 It's been a great few days here in Michigan—Saginaw Chippewa country, to be exact. Whenever I encounter other indigenous communities, I always try to relate their cultures to my own. It's amazing discovering the similarities and becoming enlightened to the differences.
Read More »