[Above: Shayda, 2023 Sundance Film Festival] 
By Stephanie Ornelas 
Iranian cinema is recognized as one of the most innovative and exciting in the world, tackling social and cultural issues and taking the spotlight in major film festivals around the world. Artists like Maryam Keshavarz, Noora Niasari, Massoud Bakhshi, and so many more have touched the hearts of Iranian people with their films and have brought a cultural experience to audiences globally.  
Today is Nowruz, also known as Persian New Year, and one great way to honor this day is to sit back and learn from the artists. Festgoers might remember when The Persian Version premiered at the 2023 Sundance Film Festival and brought more than one audience member to tears. Keshavarz's film took home an audience award, as did Noora Niasari's Shayda. Since then, both films have been acquired by Sony Pictures Classics, and they're two of three Iranian films that premiered at the Fest along with Sierra Urich's Joonam.   
The following list takes a look at the compelling and diverse voices of Iranian cinema. Explore these and more films coming soon that are centered on Iranian culture: 
The White Balloon (Badkonake Sefid)
In director Jafar Panahi's 1996 Sundance Film Festival screening, it's the eve of the Iranian new year, and young Razieh wants a goldfish — a tradition for Nowruz. But she's not interested in the ordinary kind from the pond in the center of their garden. Razieh wants a large goldfish, like the kind she's seen in the fishbowls at the pet store. With her older brother's help, Razieh persuades her mother to help her buy the fish, and an adventure-filled journey across Tehran ensues. Available to stream on The Criterion Channel.
The Glass House
Hamid Rahmanian's powerful documentary premiered at the 2009 Sundance Film Festival and follows four Iranian girls at a unique education center in Iran as they receive education in life skills and help in overcoming their addictions.
"The Glass House skillfully examines the mostly hidden lives of young women, teetering on the fringes of Iranian society in modern Tehran. Marginalized by their families, these women have found a saving grace in a day center formed by an Iranian expatriate," writes Lisa Viola in the Festival Program Guide. "Marjaneh Halati opened the center to give downtrodden young women a voice, thus empowering them with the life skills they need to succeed on their own. Many of these teens previously spent time in a jail, hospital, or state home because they had no other options." Available to watch for free on YouTube.
Women Without Men 
Shirin Neshat teamed up with fellow writer-director Shoja Azari on this feature film adapted from the novel by Iranian author Shahrnush Parsipur. Supported by the Institute's 2003 January Screenwriters Lab, their film screened at the 2010 Sundance Film Festival.
"Renowned visual artist Shirin Neshat offers an exquisitely crafted view of Iran in 1953, when a British- and American-backed coup removed the democratically elected government," writes N. Bird Runningwater in the Festival Program Guide. "The film weaves together the stories of five individual women during those traumatic days, whose experiences are shaped by their faith and the social structures in place." Available to stream on Kanopy. 
Circumstance 
Atafeh and her best friend, Shireen, are teenagers experimenting with their sexuality amid Tehran's underground art scene. When Atafeh's brother, Mehran, comes home from rehab hoping to start afresh, he renounces his former life as a musician and joins the morality police. Mehran disapproves of Atafeh's intimate relationship with Shireen and becomes obsessed with saving Shireen from his sister's influence.
Director Maryam Keshavarz was a fellow in the 2009 Creative Producing Summit and the 2007 Directors and Screenwriters Labs. She received a Sundance Institute and Doris Duke Foundation for Islamic Art Grant in 2009 and 2011 as well as a 2007 Adrienne Shelly Foundation Women Filmmakers Grant. Circumstance went on to premiere at the 2011 Sundance Film Festival and win the Audience Award: U.S. Dramatic. Available to stream on SlingTV, The Roku Channel, and Amazon Prime Video; to rent on Google Play Movies, Apple TV+, Vudu, and YouTube. 
The Green Wave
Director Ali Samadi Ahadi's The Green Wave is an important documentary on Iran's Green Movement that captures a new generation of Iranians eager for change following the allegedly fraudulent results of the Iranian presidential elections in 2009. The color green became a symbol among the supporters of candidate Mir Hossein Mousavi, who was the leader of the Green Revolution.
"In this powerful and urgent documentary, filmmaker Ali Samadi Ahadi integrates animation with live-action footage, testimonials, and posts from courageous Iranian bloggers, who dared to tell the world about the anatomy of the movement and its devastating consequences," writes Shari Frilot in the Festival Program Guide. The film premiered at the 2011 Sundance Film Festival. Available to rent on Apple TV+.
A Girl Walks Home Alone at Night
This Iranian vampire western is set in a sparsely populated Iranian ghost town where the residents are being stalked by a lonesome vampire.   
"Ana Lily Amirpour's debut feature basks in the sheer pleasure of pulp. A joyful mashup of genre, archetype, and iconography, its prolific influences span spaghetti westerns, graphic novels, horror films, and the Iranian New Wave," says the Festival Program Guide. "Amped by a mix of Iranian rock, techno, and Morricone-inspired riffs, its airy, anamorphic, black-and-white aesthetic and artfully drawn-out scenes combine the simmering tension of Sergio Leone with the weird surrealism of David Lynch." 
Amirpour received a Film Fund Grant from Sundance Institute in 2014, and her film went on to premiere at the 2014 Sundance Film Festival. Available to stream on Tubi, PlutoTV, and PLEX; to rent on Apple TV+, Amazon Prime Video, and Google Play Movies.
Appropriate Behavior
Being part of a perfect Persian family isn't easy for Shirin. They don't know she's bisexual, which caused tension between her and her ex-girlfriend. After finding out about her brother's engagement to the perfect match in the eyes of her family, Shirin embarks on her own journey of self discovery. Writer-director Desiree Akhavan's film premiered at the 2014 Sundance Film Festival. Available to stream on Pluto TV. 
SEPIDEH—Reaching for the Stars
Teenage Sepideh may live in a rural village in Iran, but the aspiring astronomer has big goals (and a big telescope). She dreams of being an astronaut like Anousheh Ansari, the first Iranian in space, but disapproving family members and a patriarchal society want to keep the stargazer tethered to Earth. 
Director Berit Madsen was a fellow in the 2012 Composers + Documentary Lab, and her film, which premiered at the 2014 Sundance Film Festival, received a 2012 Sundance Documentary Film Grant. Available to rent on GooglePlay and YouTube.
Beach Flags 
In writer-director Sarah Saidan's short, which premiered at the 2015 Sundance Film Festival, Vida, a young Iranian lifeguard, is determined to enter an international competition in Australia. But Vida faces an unexpected challenge when Sareh, who is just as talented, also joins the team. Available to watch on Vimeo and YouTube.
Sonita
Writer-director Rokhsareh Ghaemmaghami tells the inspiring story of Sonita Alizadeh, an 18-year-old Afghan refugee in Iran who dreams of becoming a big-name rapper. But her family has a very different future planned for her: They want to sell her into marriage. Going behind the mic, she channels her pain and frustrations through fiery rhymes. 
Ghaemmaghami received a 2014 Sundance Documentary Film Grant, and her film screened at the 2016 Sundance Film Festival, where it won the World Cinema Documentary Grand Jury Prize and the World Cinema Documentary Audience Award. Available to stream on Kanopy. 
Yalda, a Night for Forgiveness 
In writer-director Massoud Bakhshi's film, which was supported through Sundance Institute's 2017 January Screenwriters Lab, Maryam is a young woman who has been sentenced to death for killing her husband, Nasser. Since Iranian law allows for the victim's family to forgive her and spare her life, Maryam's fate is in the hands of Nasser's daughter, Mona — televised in front of millions of viewers on the most popular reality show in Iran. 
The film premiered at the 2020 Sundance Film Festival, where it won the World Cinema Grand Jury Prize: Dramatic. Available to stream on The Roku Channel and Tubi; to rent on Amazon Prime Video, YouTube, Google Play Movies, Apple TV+, and Vudu.
If you didn't get the chance to see them in Utah or online, get to know the three Iranian films that were introduced to audiences at the 2023 Sundance Film Festival. Be sure to also check out our post-screening recaps and read what the filmmakers had to say from Park City:  
In filmmaker Sierra Urich's debut feature, she looks to her own family tree. On a quest to put together the puzzle pieces of her identity, she turns to her mother, Mitra, and grandmother, Behjat, to learn about their lives in Iran. In an exploration of diaspora and how place shapes who we are, Urich and audiences both have the opportunity to see through the eyes of her elders.
When a large Iranian-American family gathers for the patriarch's heart transplant, a family secret is uncovered that catapults the estranged mother and daughter into an exploration of the past. The film toggles between the United States and Iran over decades, and viewers watch the two discover that they are more alike than they know. The film, directed by Maryam Keshavarz, took home the Audience Award: U.S. Dramatic, Presented by Acura at the 2023 Sundance Film Festival. The film was acquired by Sony Pictures Classics, so keep an eye out for its release! 
Noora Niasari's film is centered on Shayda, a brave Iranian mother who finds refuge in an Australian women's shelter with her 6-year-old daughter. Over Persian New Year, they take solace in Nowruz rituals and new beginnings, but when her estranged husband re-enters their lives, Shayda's path to freedom is jeopardized. 
After having its world premiere in Park City, Utah, where it won the Audience Award: World Cinema Dramatic, Presented by United Airlines, Shayda was acquired by Sony Pictures Classics in February, and will be coming to big screens soon.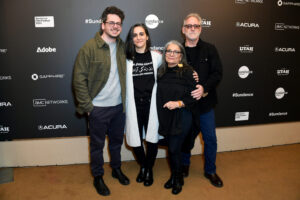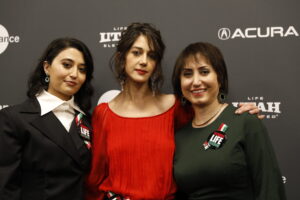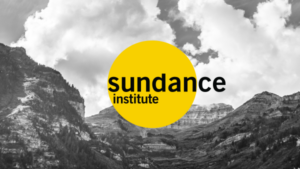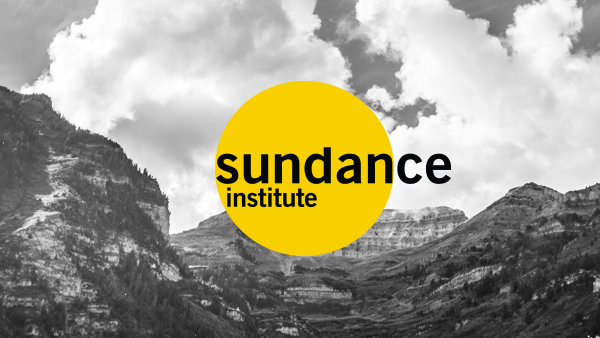 The Green Wave is a significant movie because it can be seen from different perspectives. It is a documentary that reflects a very important historical event in Iran. After 1979 revolution, the Green Movement is the biggest socio-political movement in Iran.