Marketa Irglova and Glen Hansard star in Once.
By Vanessa Zimmer
A funny thing happened on the way to a St. Patrick's Day celebration of Irish films. As we trod across the lush, green fields, we fell into a rabbit hole with a rich and earthy network of offerings from Sundance alums over the years.
We surfaced again with a deliciously diverse list of recommendations — from heart-wrenching historical dramas, to an immigration story, to a musical partnership, to a rowdy buddy comedy, to the journey of a kindly priest, to a documentary about a loving contribution to the Irish education system.
Nothing Personal (1996) — The deep-seated division and warfare between Protestant and Catholic in 1970s Northern Ireland is brought to life by filmmaker Thaddeus O'Sullivan, who builds his story around two former friends on opposite sides during a fragile cease-fire. Programmer John Nein calls it "one of the earliest great films made about The Troubles." Available for rent on Amazon Prime.
Song for a Raggy Boy (2003) — A lay teacher (Aidan Quinn) goes up against the staff at a Catholic boys reformatory school ruled by verbal and physical abuse in 1939 Ireland. Pioneering filmmaker Aisling Walsh directs the multiple award–winning film, which is based upon a true story. "A splendid cast features complex performances, especially in the heartbreaking new faces of the young wards yearning for hope," according to the Festival Program Guide. Available on Plex and Tubi.
In America (2003) — Jim Sheridan's semi-autobiographical story, co-written with daughters Naomi and Kirsten Sheridan — and nominated for the Best Original Screenplay Oscar (as well as two acting Oscars) — relates a tale of a family of irish immigrants who drove across the Canadian border to the U.S. to start a new life. They strive to adjust to the streets of Hell's Kitchen, while also mourning the death of a child. Available on Starz.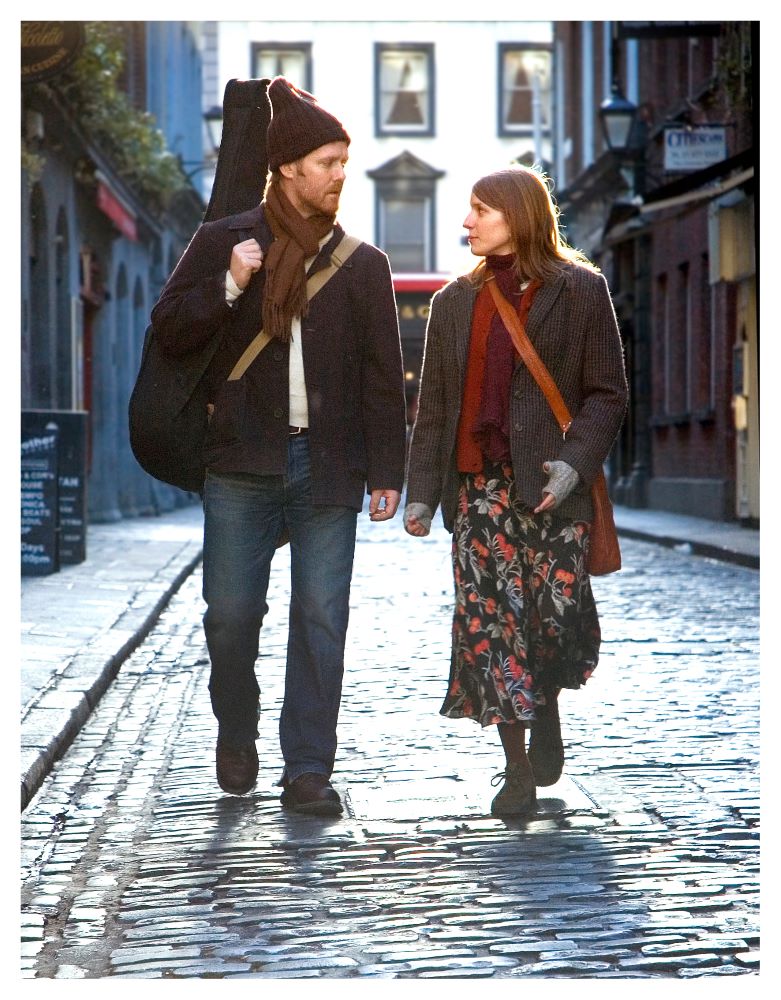 Once (2007) — A Dublin busker/vacuum-cleaner repairman (Glen Hansard, of the Irish band the Frames) and a Czech immigrant/flower seller (singer-songwriter Marketa Irglova) meet on the streets of Dublin and decide to record an album. Director John Carney deliberately chose professional musicians rather than pro actors for the roles. The film won an Oscar for Best Original Song, for "Falling Slowly," written by the two leads. It also won the 2007 Sundance Film Festival Audience Award in the World Cinema dramatic category. Available to rent on Amazon Prime. 
Five Minutes of Heaven (2009) — Another award-winning film that harks back to the Ireland of the 1970s, this one sets up a meeting between two men on opposite sides of the political spectrum, one (Liam Neeson) who killed the brother of another (James Nesbitt) 25 years before. The film won the directing and screenwriting awards in World Cinema at the Festival. Available on AMC+ and IFC Films Unlimited.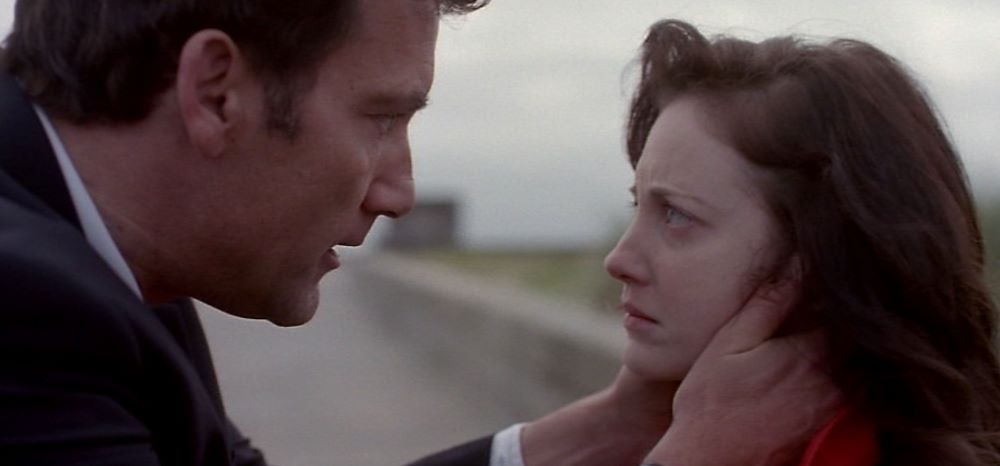 Shadow Dancer (2012) — IRA member and single mother Collette becomes a reluctant informant for the British in Belfast in order to keep her young son safe. As suspicions grow, a British officer takes risks to protect her. "Director James Marsh — working at the top of his craft with actors Clive Owen and Andrea Riseborough — deftly maintains their intense and fascinating connection while exploring the complex relationship between politics and personal motivations during troubled times in Northern Ireland," according to the Festival Program Guide. Available on Amazon Prime, Tubi, Pluto, and Plex.
The Summit (2013) — The Nick Ryan documentary tells the story of a deadly mountain climbing incident on K2 in Pakistan in 2008, when 11 climbers failed to return home. At the heart of the story is Irishman Ger McDonnell, who risked his life to save others. Available on AMC+ and IFC Films Unlimited.
Calvary (2014) — Brendan Gleeson plays Father James, a good-natured priest with integrity, whose life is threatened because he is such a good man. "John Michael McDonagh's brilliantly layered, darkly comedic drama about a good priest tormented by a cynical, spiteful community offers a more philosophical reflection on faith, rooted in the biblical story of Calvary's two thieves — one redeemed, one damned," according to the Festival Program Guide. Available to rent on Amazon Prime.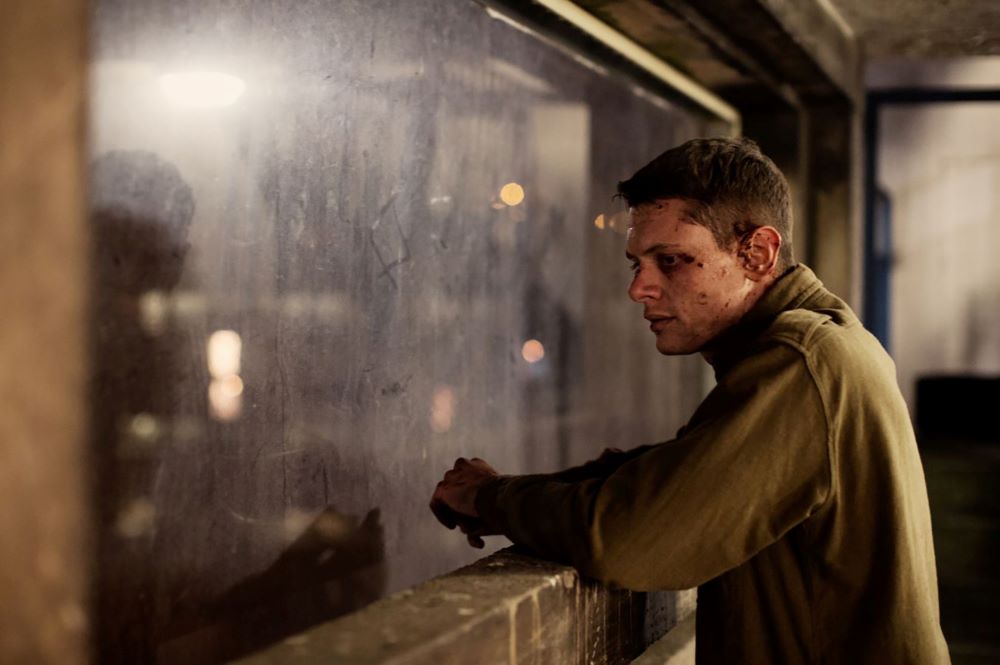 '71 (2015) — A British soldier named Hook (Jack O'Connell) is inadvertently left behind in the urban war zone of Belfast, where, unable to discern between friend or foe, he simply tries to stay alive. Programmer John Nein writes in the Festival Program Guide: "Working from Gregory Burke's superb screenplay and aided by a relentless visual energy, dissonant score, and ever-escalating tension, director Yann Demange constructs an unsettling, increasingly surreal aesthetic that beautifully echoes Hook's disorientation and captures the tangled web of political intrigues, convoluted factions, and shifting alliances behind The Troubles." Available on HBO Max.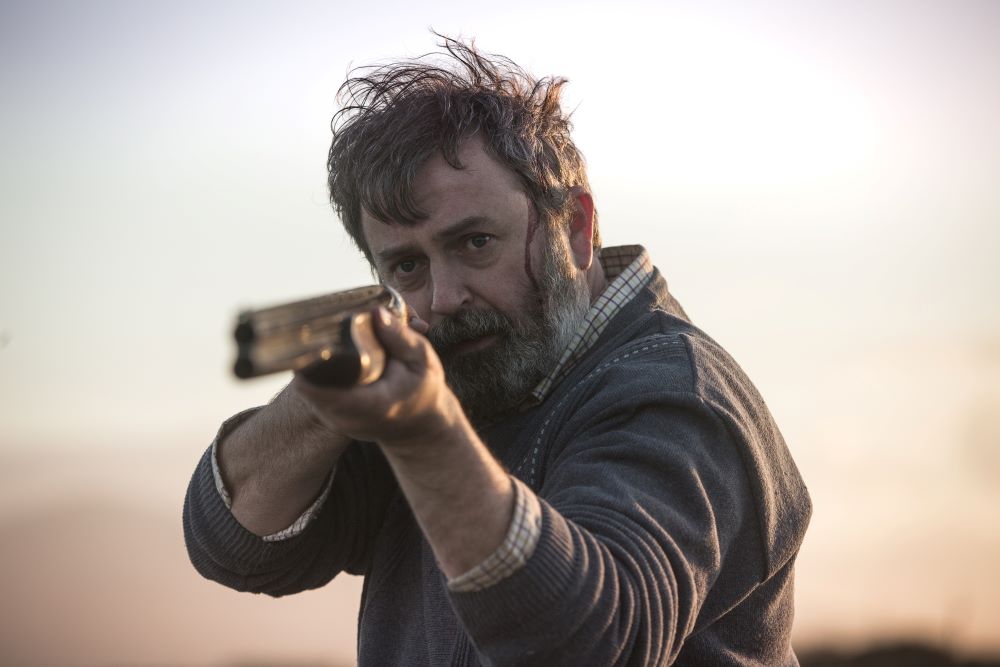 Bad Day for the Cut (2017) — Middle-aged Donal (Nigel O'Neill) farms his land in Northern Ireland and takes care of his aged mother. When she is murdered, he is set on revenge. As programmer Jon Korn wrote in the Festival Program Guide: "They say a good man is hard to find. Maybe it's better that way." "The cut" is slang for rural Ireland. Chris Baugh directs. Available to rent at Amazon Prime.
In Loco Parentis (2017) — An older couple, John and Amanda Leyden, have taught for years with joy and enthusiasm at a boarding school in Kell, Ireland. But retirement is nearing, and they ponder this question, as posed in the Festival Program guide: "Will their intimate and caring cultivation of future generations live on, or will it vanish like so many community-centered practices?" The documentary was renamed School Life. Available on Dox and Magnolia Selects.
Animals (2019) — The good times may be over for party-animal Dublin roomies, Laura (Holliday Grainger) and Tyler (Alia Shawkat). Laura is considering marriage. Sophie Hyde directs this comedy. "Adapted by Emma Jane Unsworth from her acclaimed 2014 novel of the same name, Animals explores the long hangover between adolescence and adulthood through a bittersweet tale of two friends growing up and growing apart," according to the Festival Program Guide. Available to rent on Amazon Prime.
Herself (2020) — A determined mother of two young daughters escapes an abusive ex-husband and sets out to build her own home — and rebuild her family's life. Theater actress Clare Dunne co-wrote the script and resonates in the lead role, as a woman not content with the status quo amid the housing crisis of Dublin. Phyllida Lloyd, of Mamma Mia! and The Iron Lady, directs. Available on Amazon Prime.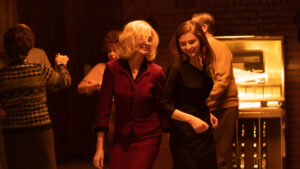 Anne Hathaway and Thomasin McKenzie star in the suspenseful "Eileen," based on the novel of the same name by Ottessa Moshfegh. By Lucy Spicer As
Read More »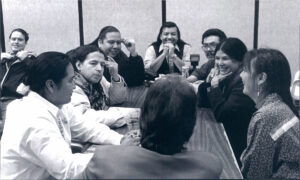 (left of center) Native Cinema curator Stephen Roe Lewis and (center) spiritual leader and storyteller Larry Cesspooch along with the In the Tradition: New Dimensions
Read More »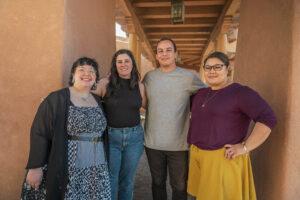 Over the course of Native American Heritage Month, we have highlighted some of the Sundance Institute–supported Indigenous artists, including conversations with Jana Schmieding and Alex
Read More »