By Josie Meléndez
To be born in the Caribbean is to be raised by the sea and the earth. A destination deemed as paradise from a colonial lens, but the reality is that to live in the islands of the Caribbean is to live in adversity under an oppressive stare. As is the actuality within many Latin American territories, those in the Caribbean find themselves at a disadvantage due to geopolitical barriers. Once the Caribbean was united by its waters, ancestors freely traveled from coast to coast. Now we believe in these borders that have been set for us, ones that separate us.
To grow up in the Caribbean is to be raised by contradictions. We yell with pride over our lands, our culture, and our mannerisms, but many of these traits come from those who brought shame, bloodshed, and terror to the land we learned how to walk in. It's hereditary. But we've also learned to fight for the best traits that were gifted to us by the storytellers that came before. We simultaneously carry adversity and serenity like crosses on our backs.
Many filmmakers strive to document this through film — from underground dealings to privileged assimilation. Movies have always been a way to capture reality, be it in its true essence or through a modified view, and now it is able to connect us once again, through our stories. 
Caribbean cinema has explicitly a distinct voice. It often focuses on the people of these lands that move through it all both in harmony and in dissonance. Most pieces explore reality, making documentaries the most common entries for Caribbean storytelling in film festivals.
In order to celebrate and highlight the craft of the filmmakers that have dared to share their culture and identity with the world and highlight those that have put the islands on the map, here is a list of five films that have premiered at the Sundance Film Festival. These projects exemplify the spirit of those born and raised by the Caribbean, those that take their culture with them abroad, and those from the diaspora that continue to carry it for those that came before them.
KLA$H (1995)
Barbed wire, shadows and smoke, and electronic dance music, KLA$H was a Special Screening at the 1995 Sundance Film Festival. Directed by Bill Parker, the film follows the perspective of an outsider named Stoney (Giancarlo Esposito) as he travels to Jamaica to photograph the KLA$H — a sort of battle of the bands of some of the best in reggae and dancehall. He's quickly distracted by all that Jamaica has to offer, including an old flame by the name of Blossom (Jasmine Guy). Serene sunsets contrast the celebrated chaos of underground dealings in this Caribbean thriller. Parker positions Stoney as the one that's able to capture the reality of Jamaica and its people but it is done without their consent, trapping their bodies in his camera and often causing him trouble for it. Beautiful coloring, the night often more glorious than the day due to its fabricated fluorescence against the chill vibes of the music. It's a mask for visitors that never truly lets you in.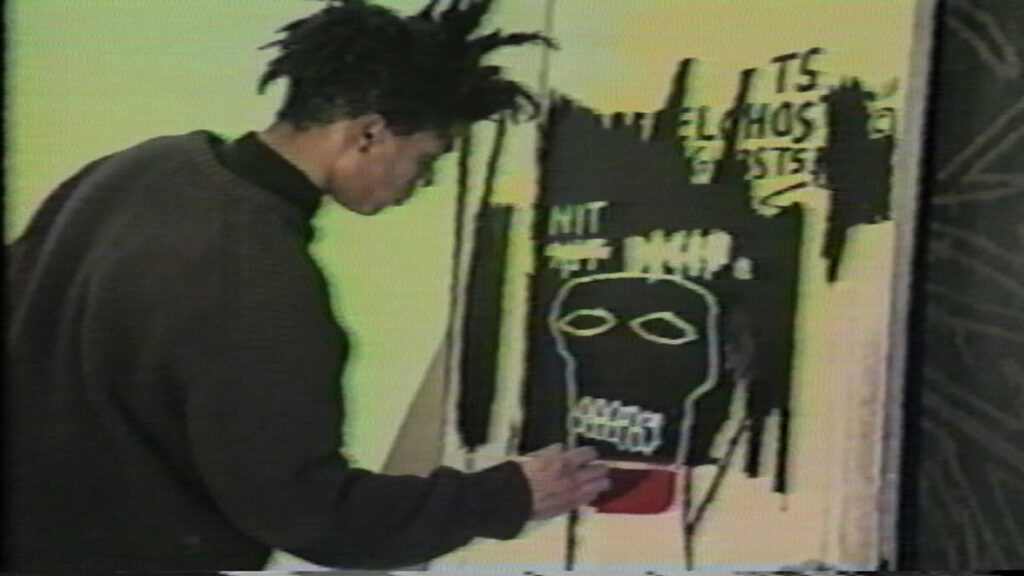 Jean-Michel Basquiat: The Radiant Child (2010)
The 2010 Sundance documentary touches on the humanity of an artist. Having started out as a music video director, Tamra Davis captures a fluid movement that helps us navigate one of the most brilliant artists to ever grace neo-expressionism. Though the film itself does not dive into his Caribbean ancestry, the creative team behind Jean-Michel Basquiat: The Radiant Child it lets you know from the beginning that he was the son of a Puerto Rican mother and a Haitian father. 
Having found out about Basquiat's heritage through the documentary, it's empowering yet discouraging due to the fact that this is not taught as openly. So much of Caribbean identity is wiped away, excluding the Black community that has been raised by said ancestry. Often described as a once-in-a-lifetime phenomenon, Jean-Michael Basquiat was able to stand out due to his influences from Black culture and his inherited talent for storytelling. Fueled by societal struggle and his experiences growing up, he was able to infuse criticism of colonialist ideology and racism. As an homage to a friend, Tamra Davis provides us with the capabilities of the inheritors of diverse ancestry and what they are capable of when given the opportunity and the right resources. She does not let us forget where he came from, how he came up, and what he did with the time he was given.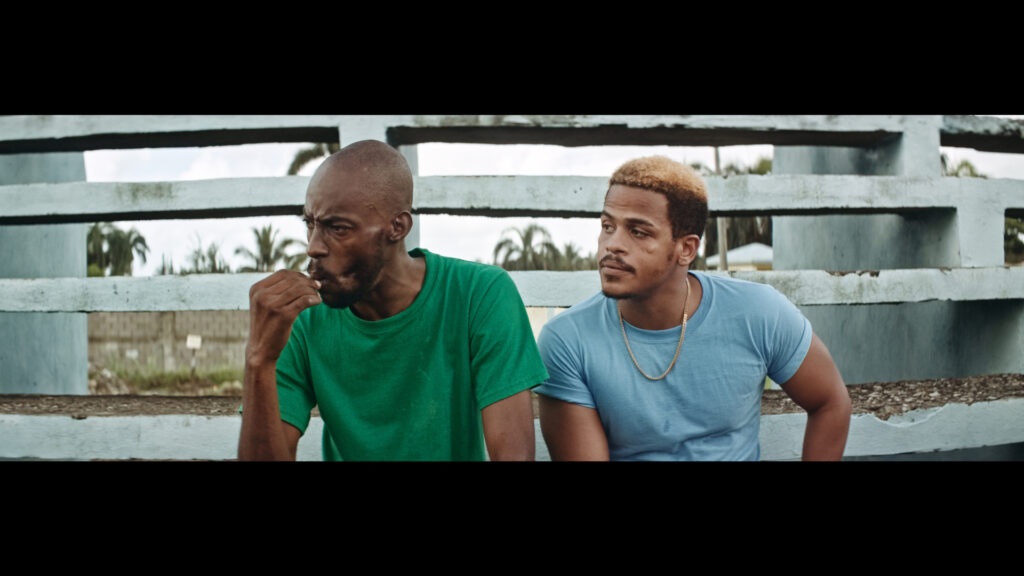 Carpinteros (Woodpeckers) (2017)
A Dominican film directed by Dominican director José María Cabral, Carpinteros formed part of the Sundance Film Festival's World Cinema Dramatic Competition in 2017. A spotlight on human nature, the film draws our attention toward community, comfort, and belonging while dissecting the natural order of conflicting interests. 
Lauded as the perfect vacation destination with its all-inclusive packages and privatized beaches, the Dominican Republic is often limited to this colonial view. Cabral disregards this and pulls back the curtain to show the reality of a violating prison system. Within it, Julián (Jean Jean) finds his own escape through a possible romance with Yanelys (Judith Rodriguez Perez), a woman incarcerated in the neighboring women's prison. They communicate through sign language in a story that is as uplifting as it is tragic. While they are stripped of their freedom, their cultural identity remains as they craft their own society within the confines.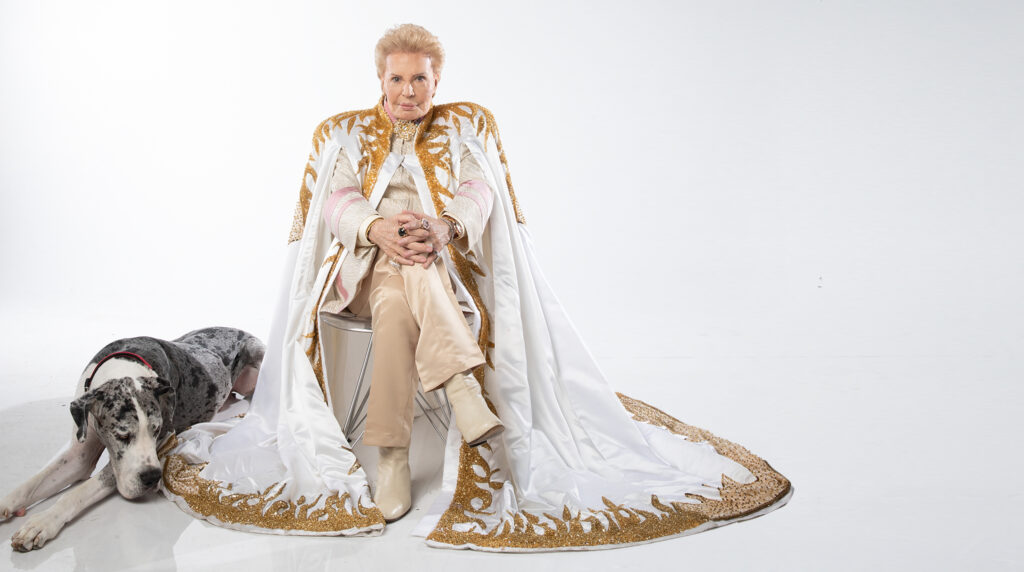 Mucho Mucho Amor: The Legend of Walter Mercado (2020)
Crafted with so much care, Mucho Mucho Amor is a love letter to Walter Mercado. Cristina Costantini, Kareem Tabsch, and Alex Fumero manage to discuss and celebrate his legacy and what it meant for people with the utmost respect. Addressing the matter that he was not celebrated as much as he should have, it is an exemplary take on documentary filmmaking that captures proof of his greatness — not just as a famous astrologer, but as a symbol of the extent of Caribbean culture's impact on mainstream media. 
It is an exaltation of optimism in the face of corruption and criticism as many did not understand him or wanted to hurt him. Born and raised in Puerto Rico, where the rural terrain and the vibrant sky blessed him with a gift, he was ahead of his time, a bright spirit that made the world a little more loving. It's just truly impossible to leave this film unmoved as it celebrates the small semblances of pride and joy that we have within the disparity and trauma that often accompanies stories surrounding popular Caribbean figures in media. While there were dark moments, Walter Mercado always tried to bring forth the light and so do these dazzling filmmakers.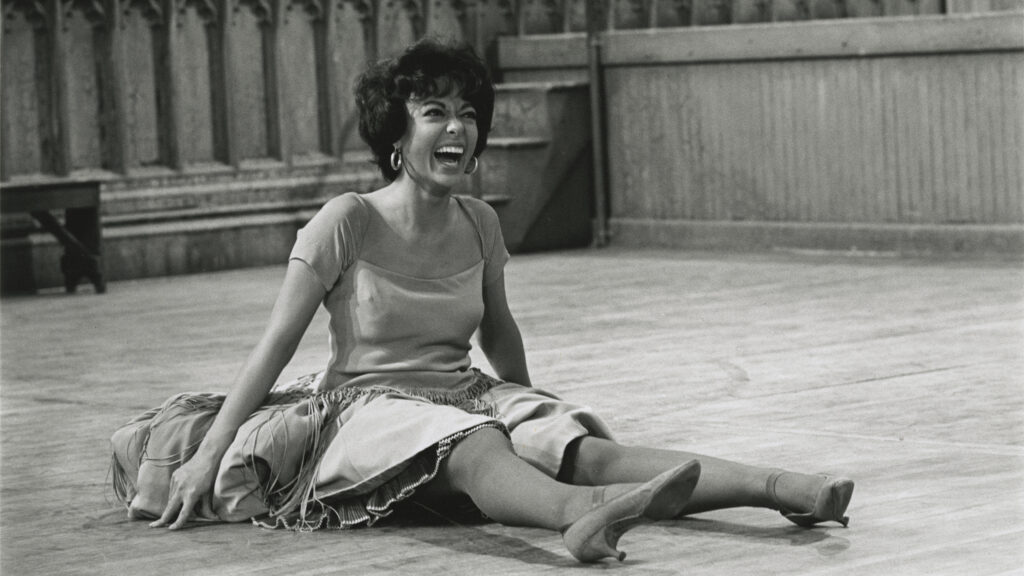 Rita Moreno: Just a Girl Who Decided to Go for It (2021)
It was about time this EGOT recipient got the star treatment she deserves! With such an honor, one would expect that in her 70-year-long career Rita Moreno would have it made, but that seems to not be the case. Directed by Mariem Pérez Riera, executive produced by the likes of Norman Lear and Lin-Manuel Miranda, and produced by Brent Miller, Mariem Pérez Riera, and Ilia J. Vélez Dávila, there are a lot of people that believe in the Puerto Rican starlet. Yet, as the documentary shows, Hollywood wasn't quite ready for her. 
Riera follows Moreno from her humble beginnings in Puerto Rico to her tough journey through New York City in search of the infamous American Dream. Rita Moreno's story navigates the Golden Age of Hollywood, proving that not all that glitters is gold as she faced discrimination and sexual violence. Moreno stands as proof of how far we can go as a people when we find peace with our identity in order to live a fulfilling life.