[Above: Daniel Scheinert, Glenn Kiser, Peter Gloub, and Daniel Kwan]
By Stephanie Ornelas 
Every great artist starts somewhere. For Daniel Kwan and Daniel Scheinert, writer-directors of Everything Everywhere All At Once, it all started at Sundance. The filmmaking duo's debut feature, Swiss Army Man, about a man stranded on an island who befriends a dead body, not only premiered at the 2016 Sundance Film Festival, it was supported by the Institute through a handful of Labs, including the Directors, Producers, and Screenwriters Labs. When the Daniels returned to the Institute to lead Sundance Collab's virtual Master Class: The Sound & Music of the Daniels' Everything Everywhere All At Once | Presented by The Dolby Institute in 2022, they shared some important lessons learned throughout their creative process — including during the making of Swiss Army Man — and takeaways to keep in mind for their next projects. 
Kwan and Scheinert (collectively known as the Daniels) were joined by some of their collaborators on Everything Everywhere All At Once — Brent Kiser, the re-recording mixer and supervising sound editor; Andrew Twite, sound designer and supervising sound effects editor; and Ryan Lott, Rafiq Bhatia, and Ian Chang, the three members of the band Son Lux, who composed the original, spellbinding score — to discuss the process by which composers and sound designers can build the world with the filmmaker and be an essential part of shaping a film's story. 
"Sundance has been a big part of our development as creative artists," says Kwan during the discussion. "We obviously got to go through the Labs, and I'm just really excited to put a little bit more of that magic back into the Institute because we would not be here without Sundance."
As we approach the 2023 Academy Awards on Sunday, March 12, everyone is talking about Everything Everywhere All At Once, a movie centered on an exhausted Chinese American woman (Michelle Yeoh) who is swept up into a bizarre adventure in which she alone can save existence by exploring other universes. The well-received film has garnered 11 Oscar nominations, including best Music (Original Score). 
"We often treat these two aspects of filmmaking [music and sound] separately, but there's a lot that can be gained from being consciously devoted to seeing what they can do together, and I think the film exemplifies that," says moderator and composer Peter Golub. 
From lessons brought out by the COVID-19 pandemic to choreography and overall sound collaboration, here are five big takeaways from the virtual Master Class: The Sound & Music of the Daniels' Everything Everywhere All At Once | Presented by The Dolby Institute. 
Prioritizing collaboration 
Kiser explains that the collaboration was unique simply because it was uncommon for the sound and music crew to work so in sync with the filmmakers. They're typically brought on beforehand or at the very end.
"Collaboration in this is huge. It was definitely summer camp family vibes with everybody on this, and it's such a blessing because rarely do music and effects get to really be as close. I think that's what Dan and Daniel did so great. They wanted us to be together. There were early phone calls of putting us together and wanting this." 
Balancing musical score and sound effects 
The musical score and the sound effects flow together seamlessly in Everything Everywhere All At Once. To give virtual audiences a better understanding of how the two worked so cohesively, the panel showed scenes from the film with only the stems for the sound effects initially, then replayed the same scenes with only the stems for the musical score. Moderator and director of the Dolby Institute, Glenn Kiser, was curious how the team was able to balance the simultaneous presence of sound effects and score in certain scenes. "On a number of occasions, the sound design and the music are actually hitting the same moment," he remarks. 
"Getting caught up in the practicality of, 'That didn't hit that frame exactly,' doesn't matter," explains Brent Kiser. "The only time you'll notice is if I'm a half frame off or two frames off the downbeat. Then something's not right. We're playing support to the music, so the groove is set, and I'm just hopping in the pocket. What Andrew and I love doing is finding those moments where we can stay in rhythm, stay in key. When it works like this, there's never a question. And that's one of the bigger things — I never want to take anybody out of the experience. Bad rhythm, just because I get caught up on that one hit, just ruins the vibe."
Navigating the pandemic
Golub asked if the team had a chance to do a spotting session — an important step where the director and the audio team discuss the sonic elements of the film. The panelists all laughed, because that was definitely the plan — and then COVID hit.
"The pandemic happened, so we didn't do a proper one where we stopped and started and talked in the room, because we were over Zoom, and it was actually pretty frustrating," expresses Kwan. "It was chaos. It's impossible to watch this whole movie without stopping every 30 seconds because there's so much to talk about." 
"It's definitely collaborative," Brent Kiser chimes in. "Dan Kwan said he loved sound, and that really came out. We did a lot to empower Paul Rogers [the film's editor], Dan, Daniel, and Ryan by just [saying] 'Hey, we've curated this little sound library here.' They were able to use sounds that we could then have later. And there were tracks given to the edit, so a lot of the stuff with spotting was more organic in the way of instead of having a big team meeting where everyone's like, 'Okay, break!' it was, 'Let's play with this idea. How do we move this here?' And we all kind of fell into our places." 
Finding the right tempo 
We don't see a lot of dancing in Everything Everywhere All At Once, yet Ryan Lott says the opening scene in the laundromat — when Evelyn (Yeoh) is hurriedly talking to her daughter and a few eccentric customers — feels choreographed, that Evelyn's urgent tempo was more of a task-based pedestrian dance. 
"I think one of the things that makes this section work and feel appropriately stressful is this staccato ticking clock thing, a 'tasks-and-problems, tasks-and-problems' feeling of the score," says Lott. "She's got all these things on her mind. As an overall structure, the way that we approach the tempo of that 'tasks-and-problems' feeling is that we paid attention to her gestures and her acting, and this is true across the board with the score and the film. But I thought of it more as choreography, and if you watch her, she has all these movements that are dance-like. She has these gestures and she moves at a certain tempo. She has a certain urgency that she maintains throughout and we let that sort of govern the whole queue." 
Learning from the past: Swiss Army Man
It's common for artists to continue to collaborate on new projects, especially when the outcome is positive and every creator thrives from the start. This was the case for the Daniels, Kiser, Twite, and Steve Nelson (sound mixer for Everything Everywhere All At Once), who all worked together on Swiss Army Man. And during the discussion, the Daniels, Kiser, and Twite offered unique perspectives as they compared the creative process of their 2016 comedy to this new sci-fi adventure.    
When it comes to Swiss Army Man, Kwan recalls not having nearly as much time with the overall production as he did for Everything Everywhere All At Once, and he learned that the extra time ultimately helped shape the 2023 Oscar-nominated film into what it was meant to be. 
"Time was criminally tight on Swiss Army Man, so we tried to give [the team] more time this time because we learned a lot through how brutally fast we made that [film]." 
Scheinert echoed Kwan's remarks, explaining how crucial it is to "have good on-set sound." 
"We gave Steve a lot more time to get it right for [Everything Everywhere All At Once]," he adds. 
Twite shared what he learned when it came to using a popular surround-sound format (Dolby Atmos) for the first time, and how that shaped the way he approached organization.  
"With Swiss Army Man, that was the first time we had ever worked with Atmos. So we learned a lot during that film in layout and approach, and it evolved quite a bit between that movie and coming to this one. We were definitely cognizant of our organization of our tracks. I put together a PDF of a very strict layout to where elements would live within our sessions, including our backgrounds, which was invaluable by the end because we had a pretty tight turnaround on this and we had to be pretty succinct with our decisions and editorial and mixing. We learned a lot, and organization is the key for sure."  
The Daniels haven't shied from discussing the making of Swiss Army Man. Back in 2016, when they made their directorial debut at the Sundance Film Festival, they got in bed (literally) with Adobe for a pillow talk about how it felt to be at the Festival, the audience reaction to their film, and… flatulence. It's a sweet throwback to two young filmmakers just getting started — now potential Oscar winners.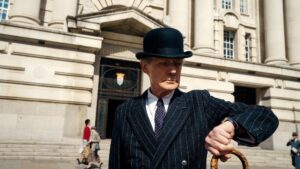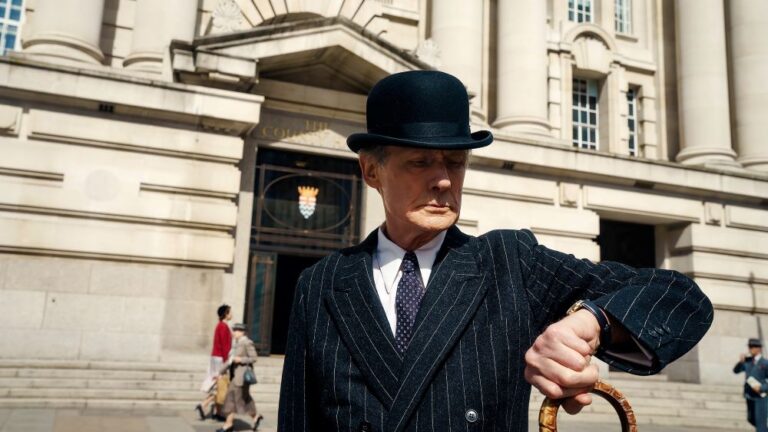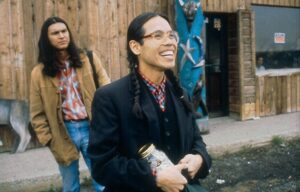 "It's gonna be our Apocalypse Now, where we disappear into the forest for weeks and lose our minds and discover who we are as men," say Daniels, the lone directing duo at this year's Sundance Institute Directors Lab, where they're joined by seven other nascent writer-directors and their projects. But Daniels (never to be preceded by "the," they assure me), made up of longtime music video collaborators Daniel Kwan and Daniel Scheinert, have developed a symbiosis that renders them more operative together than apart. And while yes, it's a testament to Aristotle's "sum of its parts" philosophy, it has also yielded dividends in the form of countless industry accolades, from their Grammy nomination for Foster the People's "Houdini" to countless Vimeo Staff Picks.