by Bailey Pennick
As we start another year and, in turn, another incarnation of the Sundance Film Festival, we transition from a moment of reflection into a quick of action and excitement. No team at the Sundance Institute better embodies that eternal balance of contemplation and progress more than the group behind our Safety and Belonging program.
Quayla Allen — the Institute's senior manager, racial equity — is one of the leaders of the Safety and Belonging program, and her team has been evolving what it means to feel safe at the Sundance Film Festival. With our second online iteration of the Film Festival starting tomorrow, Allen and her colleagues are energized by the new digital offerings and improved experiences for everyone attending.
Learn more about the 2022 Festival's Safety and Belonging Program as well as how you can help contribute to safety, equity, and inclusion of our film family, below.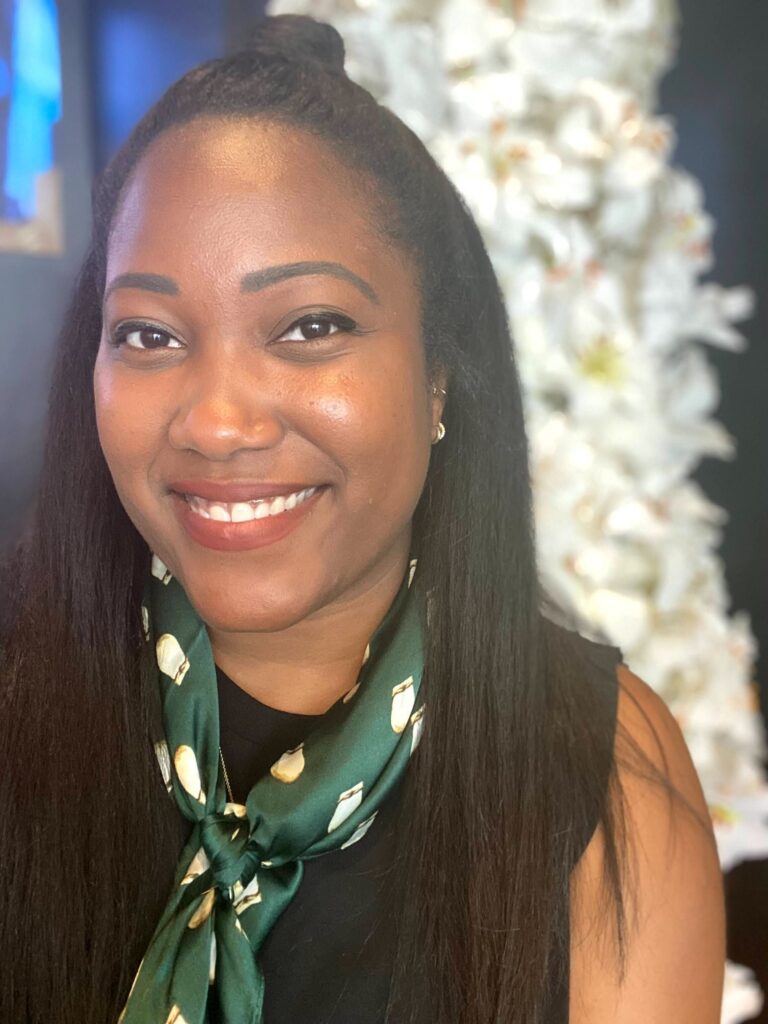 The work that you're doing with your team at the Sundance Institute is so important and impactful. Would you mind describing how your team has come together to create this year's Film Festival Safety and Belonging Program?
As the senior manager, racial equity, I co-lead Sundance Institute's Safety and Belonging Program alongside my colleague, Burchie Benton. Our program aims to create a resilient community capable of modeling our values of equity, safety, and inclusion to create an accessible environment that is welcoming to all. In fall 2020, we set foot to reimagine safety, security, and inclusion in a way that centered Festivalgoers from marginalized communities. While the pandemic forced us to pivot to an online Festival for the second year in a row, we've had the exciting challenge of operationalizing those values for a digital environment. With that, our 2022 Festival Safety and Belonging Program consists of our Community Agreement, robust training program, and commitment to improve digital experiences for our audiences and artists of all abilities. 
How did you get started in this line of work? How have you seen Safety and Belonging change throughout your career?
While I've been a professional in the diversity, equity, and inclusion (DEI) space for over five years, equity and inclusion is a lifelong commitment given my positionality as a Black woman at the intersection of other marginalized identities. I came into the professional realm as a diversity recruiter and found that, while increasing representation of historically marginalized individuals is extremely important, what happens when they enter your organization is where the real work begins. At the heart of any successful DEI initiative is the belief that all individuals have physical and psychological safety, in addition to having a sense that they will be welcomed and respected as they are. Overtime I've seen Safety and Belonging become more of a pillar within DEI. I attribute this evolution to organizations, including ours, coming to terms with the reality that diverse representation means everyone is having the same intended experience. 
At the center of this program is the Community Agreement. Why is it important for everyone to take part in this covenant? What are the main pillars of the Community Agreement?
The Community Agreement is the heartbeat — the north star guiding our work and offerings. It's what we aspire to become for our Sundance Institute community. Having Maestra, a women of color owned and operated consultancy, help us operationalize input from our community of employees, artists, and audience members allowed us to birth a set of mutually agreed upon standards rooted in a community experience.
While our Safety and Belonging focus has been centered on providing great service and care to our Festivalgoers, the responsibility of upholding these values is one we all must engage in. The pillars ask that everyone in our Sundance Institute community does their part by being intentional with their actions, considerate of the work of our artists, and respectful of all people taking part in our Festival. For more information on our Community Agreement and how to report violations, visit us at https://festival.sundance.org/#code-of-conduct. All incidents are subject to an immediate and equitable review process led by tEQuitable, our third-party event ombuds. 
How is the Sundance Institute bringing these pillars to life throughout the 2022 Film Festival?
Each member of the Festival community is responsible for ensuring the collective feeling of comfort and authenticity.  Like film, we recognize the interpretation of these values are subjective and will vary by individual. We bring these pillars to life by striving to honor and uplift freedom of creative expression while standing firm against behavior that is racist, sexist, and discriminatory. As such, our Festival community is required to accept the Community Agreement upon account creation and ticket purchases. Our sponsors, partners, and vendors also accept the charge set forth by the Community Agreement through their contracts.  
The Sundance Institute employees, Satellite Screens staff, and official partners have all benefited from the trainings that your team has curated. Can you describe what makes  these trainings effective? 
Collectively upholding our values and providing exceptional care and customer service to our employees, artists, and audience members is of utmost importance. Our Safety and Belonging Training Program is a toolkit that equips and empowers our employees, Satellite Screens, and official partners to create and uphold intentional spaces, understand reporting and response protocols related to Community Agreement violations, as well model our values as the face of our Film Festival. Burchie and I lead our Community Agreement training which outlines procedures on how reporting and escalating work across the frontline. However, it's the Conscious Inclusion training that is the hallmark of this program.
In collaboration with Performance Paradigm, a human capital consultancy, we have customized their Conscious Inclusion curriculum for application to our Film Festival. This training covers theories and tactics for upholding our racial equity and customer service values, while identifying, de-escalating, and mediating issues as they arise in both physical and virtual event environments.
One of the most exciting parts of how the Sundance Institute's Safety and Belonging values are coming to life during the Festival is through Virtual Accessibility — walk us through the aspects of this program?
We operate with shared commitment to improving experiences for our audiences and artists of all abilities, in alignment with our racial equity and inclusion goals. As such, our cross-functional Accessibility team is excited to share the following features for the upcoming festival:
All features and short films will be available with closed captions, with the exception of foreign language films, which will have English subtitles. 
All feature films screenings will include American Sign Language (ASL) interpretation for the Q&A discussion following the film. 
Patrons who identify as Deaf and/or hard of hearing will be able to request ASL interpretation for Beyond Film panels and events. To request accommodations for these events, please complete the Accommodation Request Form. Additionally, events confirmed to provide ASL interpretation will be posted on the Sundance Festival website via the landing pages of each event. Please continue to check this page for updates.
Why is this work so important? And what do we, as members of the larger film family need to keep in mind as we engage with our community?
This work is situated in an exciting moment where many are redefining how communities gather for events in light of the pandemic. We have both the opportunity and duty to establish, or re-establish, practices rooted in the values of equity and inclusion to create environments that foster a culture of belonging. I hope the larger film family feels inspired by this opportunity and joins us on this journey.
With that, I'm excited to welcome you to the 2022 Sundance Film Festival! On behalf of the Safety and Belonging team, thank you for doing your part in creating an environment that is welcoming to all. Happy Festing!
My deepest gratitude to the Safety and Belonging team and Accessibility team for their work on this effort: Burchie Benton, Trista Schroeder, Lesley Palfreyman, Saxon Stahl, Karim Ahmad, Andrew Morrill, Holden Payne, Laura Benge, Melinda Garcia, and Rosie Wong.