The Tax Day crew prepares to shoot a scene (clockwise from left): Laura Colella, Kerstin Stock, Aaron Jungels, Monica Day, Richard Rutkowski and Tom Guiney (in canoe).
Photo by Reenie Barrow, courtesy Laura Colella
By Vanessa Zimmer
The Mona Lisa wasn't just hung on the wall and left to weather the assault of time and other  saboteurs. Leonardo da Vinci's enigmatic and mesmerizing 16th century painting received some protective varnish over the years, bulletproof glass, and even a few touch-ups of color. 
As filmmaker Paula DeKoenigsberg sees it, all forms of art deserve the same shot at immortality. It's that important. "[Art] has to be seen. It has to be heard. It has to be read. It has to have a voice," she says in a Zoom interview. "And any period that art is created, the next generation is going to learn from it, is going to understand their world much better because of it."
Kathy Klemens, archivist with the Sundance Institute and an administrator of its Preservation Fund, couldn't agree more — in this case when it comes to cinema: "Films are such a huge part of our cultural record. They are worth saving."
That's the idea behind the Institute's Preservation Fund, established in 2019 to contribute to the restoration of crumbling film and updating analog forms to the digital forms needed to reach audiences today. Since its creation three years ago, the fund has pitched in on preservation efforts on eight feature films and six short films.
The following features were the most recent batch approved for grants of up to $5,000 each. The filmmakers have raised substantial additional funds to cover the complete cost of the expensive process.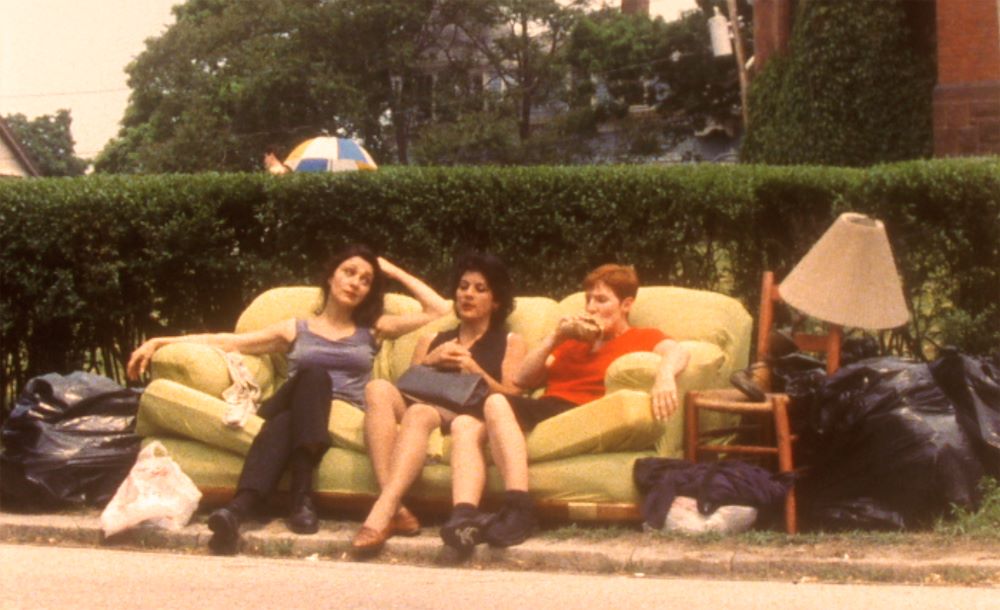 (From left) Donna Sorbello, Joanne Gentille, and Kathleen Monteleone are featured in Tax Day.
Film still provided by Laura Colella
Director Laura Colella made Tax Day in the late '90s, and it's clear the Providence, Rhode Island, resident is proud of what she accomplished. The film follows two 50-ish women as they walk to the post office on tax-deadline day, talking and interacting with others, getting sidetracked with an urban canoe ride, just relishing life. 
The focus is on relationships and the value of community. It is full of humor and optimism, but "not in a saccharine way," Colella emphasizes in a Zoom interview. 
"It is a very unusual film for its time," she explains, not the least of which is having two middle-aged women protagonists at its core. "It has over 100 people in it, it has dozens of locations, it's all over Providence, it's got all kinds of performances in it. It's got bands, it's got people doing flips. It was described in a review as Felliniesque."
"A young person," she adds, "might say, 'Wow, this is what it was like before cellphones.' " 
The film was considered experimental when it came out: "It wasn't dark and edgy like everything else in the day. It was so unfashionable in so many ways."
In fact, a staffer at the Sundance Institute told her that her style of film was just too good-natured. "Maybe it's time for good-natured films to be appreciated," she smiles. Adding to the historical value is the fact that it was made by a woman, something not that typical 25 years ago.
Color correction has yet to be done on the restoration. But even seeing the raw footage in "clean, pristine" digital form excites Colella. She hated the look of the film as it streamed on a service in its aged form. "I've probably watched a few seconds of it throughout and never watched it again. It's that painful," she says. "Especially when you go through the trouble of making them beautiful."
When the work is finished, she plans some splashy premieres at museums and festivals. "Once it's completed," she says, and there again is that smile, "I have this sort of great delusion that it will be discovered as an unheralded classic."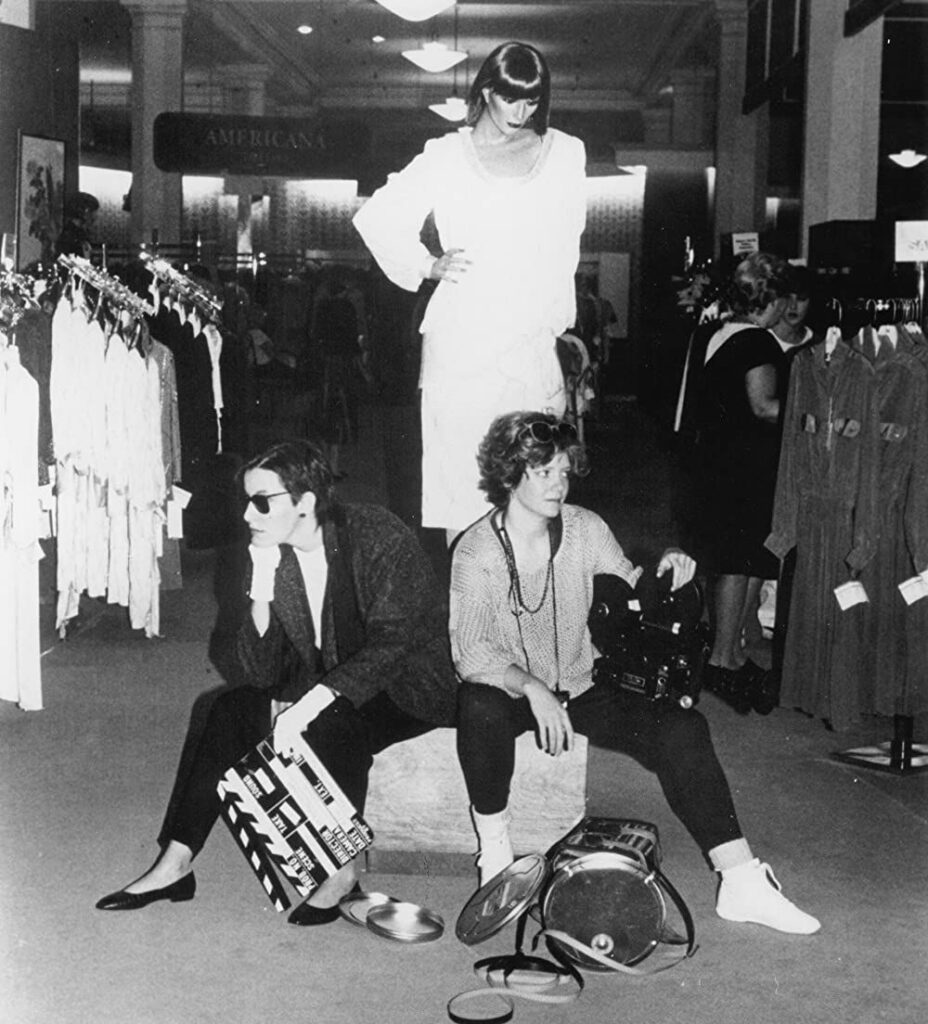 Lucy Winer and Paula Dekoenigsberg directed a 1986 documentary that explored sexism in America.
When Rate It X first came out in 1986, some people missed that it was a satirical look at sexism. Co-directors Paula DeKoenigsberg and Lucy Winer set out to interview Americans on their views of women. 
"What Paula and I did was literally to travel the country and interview every aspect of society that we could imagine," says Winer, in a Zoom interview. "We went to a funeral home, we went to a Fundamentalist church. We went to Show World, which is a skin shop in Times Square. We went to K-mart. I mean, you get the picture."
The kicker is that they only interviewed men — from Ugly George, who would approach women on the New York streets and ask them to undress for his cable TV show, to the baker who made cakes shaped like a womanly torso, to the computer salesman who believed it is simply American to use buxom blondes in ads to move merchandise.
"So Lucy is the interviewer, right?" adds Koenigsberg in the Zoom interview. "And the film really is humorous. It was really tongue-in-cheek. We decided that Lucy would make the microphone visible at times, and she wore white gloves."
The Hollywood Reporter called it "a hilarious and sometimes chilling cinema-vérité glimpse into male chauvinism." And that's what DeKoenigsberg and Winer intended. They took a comedic, even "outrageous," approach, sometimes even poking fun at themselves.
The New York Post's Jerry Talmer "got it," writing: "Feminists do have a sense of humor."
Others didn't understand, like the woman in the restroom at a documentary film festival at the time. "I was in a bathroom stall and someone outside, another filmmaker, was in a rage, having just seen Rate It X, because she did think it was really sexist that we hadn't included any women in the film, and that we were out to humiliate men," says Winer. 
"And that was really not the case," she adds. "But we were trying to expose a set of attitudes that were largely invisible. Everybody was so busy arguing about how awful feminism was that what mattered, which is the oppression of women, was not seen. And it's in the everyday, small details of life that you can see these really negative, deeply entrenched attitudes."
We tend to be blind to our own attitudes and the abuse that is expressed by those attitudes.
The two have given the issue a lot of thought over the years. Adds Winer: "What I think gives the film its humor, and also is so amazing really, is that the people we're speaking to, the men we're speaking to, are absolutely without a clue as to how they sound and what they're actually saying about how they value and respect women. 
"And it's not necessarily malevolent, but it is unconscious. And as such, it gives you this amazing chance to really confront what sexism is and what prejudice is — that we tend to be blind to our own attitudes and the abuse that is expressed by those attitudes."
The restoration of their film is not complete, but they have designs on returning to festivals and educational markets with the new version. The distributor, New York's Women Make Movies, has streaming capabilities and will re-release the film. Dekoenigsberg and Winer envision submitting to film festivals — many of them specializing in documentaries — where Rate It X was originally shown. Women Make Movies and another organization, New York Women in Film, seem interested in screenings.
"I can't tell you how excited I am about this," says Dekoenigsberg. "Sometimes Lucy and I, we really need to remember and cheer ourselves up because this film, it's just going to have another life. There's a new audience out there. Now, the women's movement, the Me Too movement, is more inclusive, I think."
The excitement, the enthusiasm, the hope, is clear in her voice.
"Back in the day… we were seen as separatists and strident radical feminists, right? But that is no longer. And people just have a greater awareness about sexism and racism and other forms of oppression. So I really do believe that it's going to have a resurgence."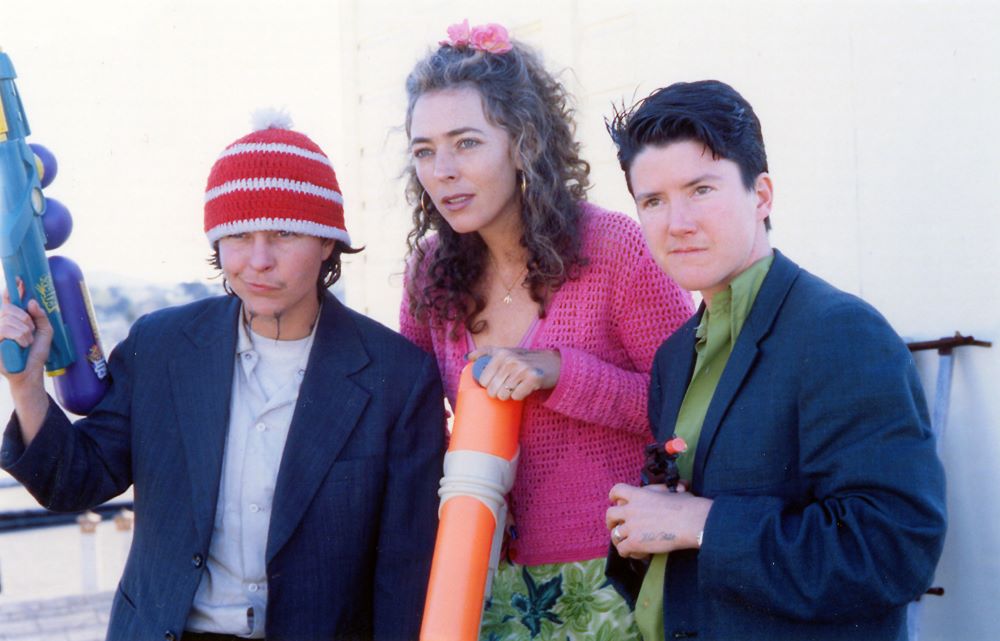 (From left) Harry Dodge, Stanya Kahn, and Silas Howard were major forces behind By Hook or By Crook, a film about friendship. 
Harry Dodge and Silas Howard had never seen anyone like themselves on screen before, so they made that film and called it By Hook or By Crook. Ostensibly about a small-town dweller who heads to the big city to get wealthy on a life of crime — only to meet up with a kindred spirit — the film quickly becomes a buddy movie. That is, with a gender fluidity twist.
In 2002, when the film was released, SFGate called it a "Butch Midnight Cowboy." The Bay Guardian's Stephanie Rosenbaum described it as "raw-edged and not afraid of hard, ugly stuff that hits you when you come out of a small town looking like a boy and liking girls, but with a poetic sharpness in there too, something to lift up trouble and let it rain down sweet." 
As Dodge explains in the directors' notes: "One of our experiments was to make a movie where the characters in the story could be played interchangeably by a man or woman, gay or straight. We wanted to make a piece that would be dealt with on its own artistic and emotional terms."
Like Ma Vie En Rose, Paris Is Burning, Boyz in the Hood, and Boys Don't Cry, with their insiders' perspective, they want to grant dignity to people who would typically be marginalized — and to allow viewers to identify with the complexity of the characters: "In the tradition of these daring films, By Hook Or By Crook portrays gender fluidity, juxtaposing a sly sense of humor with keen observations on the frailty of human nature," the directors say.
Dodge and Howard shot the film on mini DV (something like 64 of them!) and edited with a program that "added a Cine-effect look to provide additional grain and cut into the horrible soap opera look created by our cameras," says Dodge in an email message. The cast and crew doubled and tripled up on duties to get it done.
The tools that allowed us as outsiders to make this beautiful, scrappy film on a very limited budget do not hold up in today's world.
But the bottom line is: "The tools that allowed us as outsiders to make this beautiful, scrappy film on a very limited budget do not hold up in today's world," according to the filmmakers' application to the Sundance Preservation Fund. The restoration and updating will "efficiently (and ecstatically) sustain the health of the film moving forward," Dodge says via email. 
The directors tell a scary tale of almost losing their entire movie while using an empty apartment in Oakland, California, as an editing room. Around midnight, they finished the cut and were making their perfectionistic tweaks when they smelled toast burning. Long story short, after finally peering out the window, they saw huge flames across the street, called in the fire, madly saved all their files, and threw all of their equipment in the car.
By that time, the world was orange around them. They woke up the neighbors who weren't already alerted, helped hose down a friend's house, plucked a little girl off a fire escape, and directed folks through gaps in fences and over walls. The embers were flying around them when the firefighters ordered them to evacuate the area.
"We were shaky and counting our blessings at dawn," according to the production notes. "It was a hauntingly apt climax to the broiling years of work we'd put into our low-budget project. Thank God we were awake, toiling away like we had been every night that week. 
"Hard work pays off? Independent film saves lives? Whatever the lesson was from that one, we feel like we were thrown just about every curve in the game. And we managed to make this thing, by hook or by crook."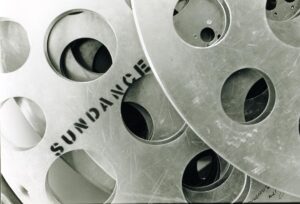 Sundance Institute has helped independent artists tell their stories for decades—and now we're introducing a way to help them preserve their work too.
Read More »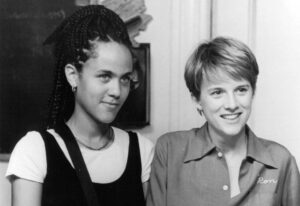 Ever wonder why certain older independent films are only available on blurry VHS, scratchy bootleg, or out-of-print (aka $$$) DVDs, if they're available at all?
Read More »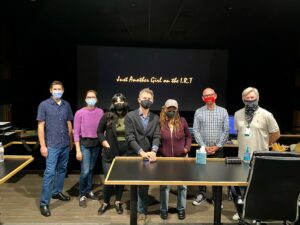 ​​Nearly 30 years after it premiered at the 1993 Sundance Film Festival and won the Special Jury Prize for Outstanding Achievement in a First Feature,
Read More »