Patrick McGaw and Mira Sorvino starred in Amongst Friends, which played the 1993 Sundance Film Festival.
By Vanessa Zimmer
You might call Sundance Festival acting alum Mira Sorvino an overachiever. We prefer to call her accomplished — and not only on a show-business scale.
Sorvino graduated magna cum laude from Harvard with a degree in East Asian studies, while also expressing a lovely singing voice that led her to co-found Harvard's premier co-ed a cappella group. Her thesis, on racism in China, which she researched and wrote while living for a year in Beijing, won Harvard's Hoopes Prize. (She also learned to speak fluent Mandarin Chinese while abroad.)
Her father, the late actor Paul Sorvino, tried to discourage her from an acting career because of the toll it can take on a private life, but she couldn't stay away. She captured an Oscar for Best Supporting Actress in Mighty Aphrodite — unusual because it was a comedy role — at the tender age of 29.
In addition to a multitude of roles on television and in film, she's participated in the Me Too movement and as a political activist against human trafficking. And she's committed to independent films because they are about much more than box office returns. (Supporting evidence: Sorvino served as one of 24 resource actors at the 1995 Directors Lab at the Sundance Institute, workshopping scenes as emerging filmmakers refined their films with the help of veteran counterparts in the industry.)
And here's the initial tie to Sundance: Mira Sorvino's very first film role was in a gangster movie that played the 1993 Festival. She followed that with two more indies at the Festival and a bevy  of mainstream roles, including the pop-culture favorite Romy and Michele's High School Reunion.
Sorvino plays the wife of Tim Ballard in her latest film, Sound of Freedom, which is based on the true story of an FBI agent who quits the organization to dedicate his life to saving children who are victims of sex traffickers. The film releases in theaters this week.
Before heading out to the theater, though, here are the three Festival films you should watch as Mira Sorvino made her name in the acting world.
Amongst Friends (1993 Sundance Film Festival) — In her first Sundance Fest film, Sorvino plays Laura, the high-school sweetheart of a young tough (before he got sent to jail) and the present-day girlfriend of said tough's like-minded friend. That's one sign of the trouble that awaits in this film. The story is about three young men, privileged buddies from Long Island, who turn to crime out of boredom. Trevor gets sentenced to jail for selling drugs, although all three were involved. And when he gets out, he is set on getting some revenge, some money, and the girl. Available on Tubi.
Too Tired to Die (1998 Sundance Film Festival)  — Sorvino tackles the role of Death in this film, "a fetching and decidedly ungrim reaper," according to the Festival Film Guide, who appears in various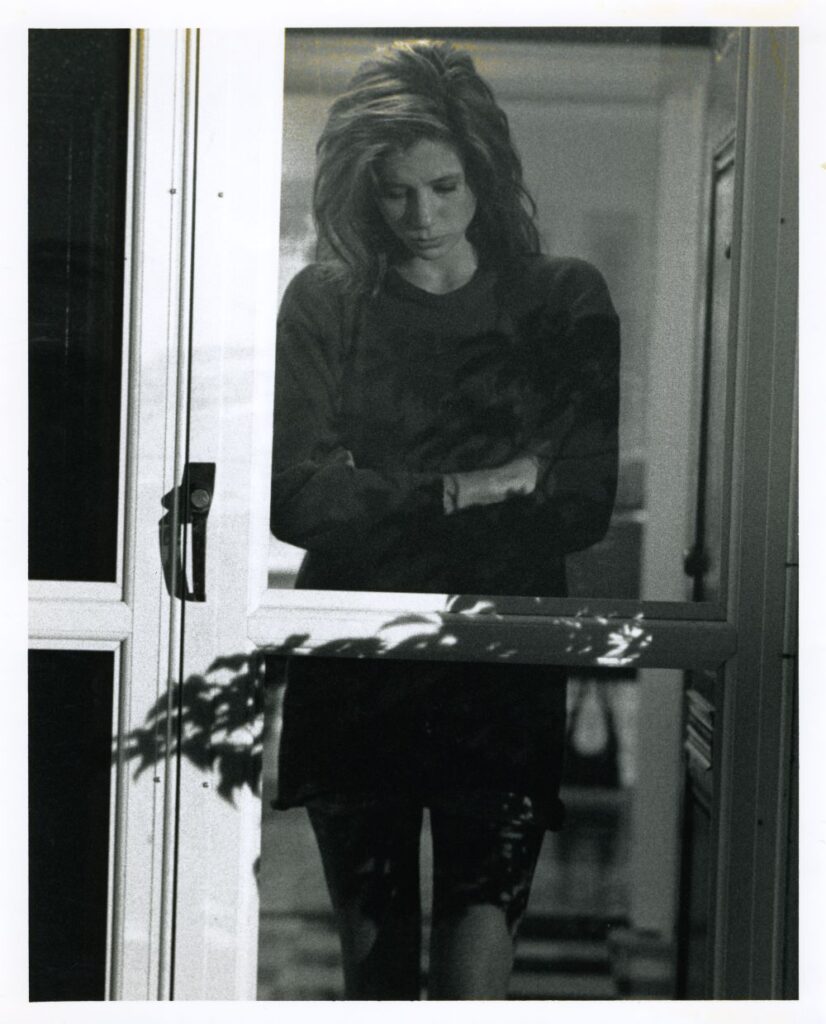 guises to a young Japanese man (Takeshi Kaneshiro). She warns him that he has only 12 hours to live. "Heir apparent to Hal Hartley, [director Wonsuk] Chin, who also wrote the screenplay, spoons delectable smatterings of Hong Kong gangster films and Bergman melancholia in with exotic monochrome dream sequences to create a thoroughly satisfying query about life and how to live it," Genevieve Villaflor wrote in the Festival Film Guide. Available to rent.
Wisegirls (2002 Sundance Film Festival) — Sorvino heads the cast as one of three waitresses working in a mob-run restaurant in New York City. "With the cumulative energies of the multitalented Sorvino, a dead-on acting spot by Mariah Carey, and another strong turn by Melora Walters, Wisegirls is a fun twist on an underworld universe that is sexy, sharp-witted, and terrific entertainment," wrote Geoffrey Gilmore in the Festival Film Guide. Available on Tubi and Amazon Prime.