Cory Finley and Tiffany Haddish attend the 2023 Sundance Film Festival "Landscape With Invisible Hand" premiere at Eccles Center Theatre on January 23, 2023, in Park City, Utah. (Photo by Matt Winkelmeyer/Getty Images)
By Vanessa Zimmer
Maybe resistance is not futile. And maybe truth is more important than wealth.
That's what we hope for, anyway, after watching Landscape With Invisible Hand, a futuristic story that opened at the 2023 Sundance Film Festival on January 23. 
Writer-director Cory Finley's film follows Adam (Asante Blackk), a high school student and talented artist who has grown up in a world controlled by, we guarantee, the most unique-looking aliens you've ever seen on the screen.
The aliens are not a violent race. They have overtaken the planet economically and hover above in their space home, a floating development casting a huge shadow over the people barely scraping by below. A select few rise to that upper world.
But back to those aliens. Adam's absent father, who skipped out on an offer to design human housing above, refers to them as "gooey coffee tables." The Vuvv are short, shiny whitish beings, sort of flat like a table, yes, with antenna-like eyes googling above and flippers/paddles to the side, the latter of which they rub together to communicate. In the Q&A following the film, Finley describes the sound being "like walking in corduroys."
The story was adapted from a novel by M.T. Anderson, who attended the Q&A, along with Finley and cast members Tiffany Haddish, Michael Gandolfini, and Kylie Rogers. (Blackk was not available, Finley said.) Anderson does not describe the Vuvv in detail in his book, but what Finley and team came up with, and the look overall, satisfied the author: "It's like you invaded my thoughts, and there it is," he says.
Haddish (who plays Adam's mother) describes meeting one of the porcelain Vuvv models used to establish eyeline on the set: "I thought, 'Wow, I'm working with a turkey. I can do this." (Anderson quips: "Not the first turkey you've worked with in Hollywood," and the audience laughs.)
Haddish says she's posting some videos of herself and one of the aliens named Shirley on her TikTok and Instagram. "We had a lot of conversations, Shirley and I. I was warning Shirley about how crazy Hollywood is, just giving her the warnings, you know."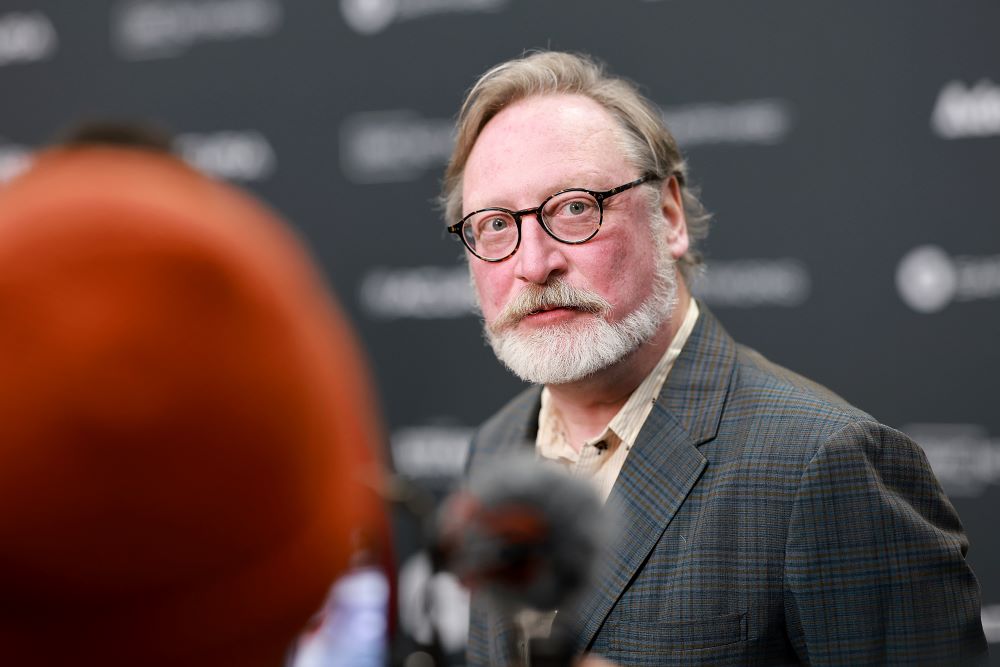 The idea of our world being taken over by economic means rather than by violence seemed "fresh and odd" to Finley, as did the family dynamic and the "complex, messy love story" of Adam and his new girlfriend Chloe (Rogers).
The Vuvv could not fight a human in a boxing match, says Finley. But they held the power:
"They didn't have to lift a finger, or a paddle, to subvert the world."