ENHANCE YOUR FESTIVAL EXPERIENCE BY GETTING TO KNOW OUR SUPPORT SERVICES
By Quayla C. Allen
After two long years, it's time to meet us in Park City and Salt Lake City for an overdue in-person reunion (alongside our unparalleled online Festival experience!) celebrating the power of independent stories and storytellers. During that time, Sundance Institute's Safety & Belonging team has been reimagining a Festival experience that is not only more accessible, but collectively upholds our values of providing exceptional care and customer service  In our excitement to convene new, and returning, artists and audiences alike, we have curated a variety of offerings that do just that. 
Before any of the first film credits roll, we're kicking off the 2023 Fest with a free community training for all attendees on Friday, January 13, 2023 at 10 a.m. MT. Right to Be — a movement that educates individuals on effective actions that work to ensure we all have the right to be who we are, wherever we are — is hosting Bystander Intervention in Public Spaces training. A collective commitment to taking care of ourselves, and each other, is foundational to the success of our Festival and their proven methodology for safe and effective intervention is a great tool to have. Make sure to register now by using the link here.
In addition to that essential training, we're proud to share our Safety & Belonging guide to the in-person Festival below. This includes tips for tapping into films with accessibility features and accessing accommodations, what mental health and wellness resources are available for processing content, and more.
Learn more below and don't forget to utilize the How to Fest page on the Festival website.
Films and Events with Accessibility Features and How to Request Support
As part of our commitment to increasing accessibility for all in-person and online experiences, this year's Festival includes closed captioning for all screenings, as well as open captioning and audio description for select films. It is our practice to offer American Sign Language (ASL) interpretation and other accommodations for Sundance-hosted events upon reasonable request. We strive to meet all requests the best we can and encourage Festivalgoers to utilize our Festival Accessibility Request Form as soon as possible.
As we continue to evolve our Festival accessibility program to include more affirming and culturally relevant support, we welcome your feedback in designing the most inclusive experience possible. For more information on our commitment to Accessibility, visit us at https://festival.sundance.org/how-to-fest/accessibility. 
Where to go for Wellness Resources After Watching Difficult Content
Operating from the belief of our President and Founder, Robert Redford, that "storytellers broaden our minds: engage, provoke, inspire, and ultimately connect us," we curate work that directly engages with our world — our issues and our possibilities — in ways that push boundaries and promote conversations.
We recognize that by curating provoking content, there is the risk of evoking emotions that some audience members may find difficult to process. In support of our community and commitment to belonging, we have also curated essential mental health, wellness, crisis, and intervention resources that can be found on our How to Fest page.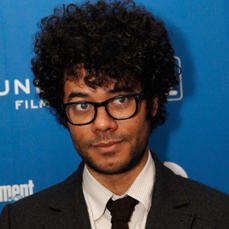 Getting to Know our Event Ombudsman: tEQuitable
An event Ombudsman is an independent, confidential, impartial, and off-the-record resource to help attendees explore options for resolving conflicts, problems, and/or concerns. We are excited to partner with tEQuitable, an independent third party resource, to provide this level of support to our Festival community. 
In addition to leading an immediate and equitable review process for Community Agreement violations, tEQuitable also supports our commitment to creating an inspirational and inclusive Festival culture through systemic change. There are no minimum requirements to reach out and QR codes can be found at theaters around the Festival. 
Familiarize yourself with the Community Agreement and How to Report
The Community Agreement is our set of guiding principles and behaviors we require of  our Festival community — artists, audiences, volunteers, press, industry, staff, and beyond. Active participation in naming behaviors that work against the values outlined in the Community Agreement is a critical part to this work. For more information on our Community Agreement and how to report violations, visit us at https://festival.sundance.org/community-agreement. 
Reminder on  Health Safety for the In-Person Experience  
 We encourage all attendees to bring the supplies they need to reduce the spread of germs and viruses. This includes masks, COVID-19 tests and personal hand sanitizer.   For more information on Festival Health and Wellness tips or guidelines around COVID-19 safety, visit us at https://festival.sundance.org/how-to-fest/health-wellness.
About the Equity, Impact, and Belonging Team
The Equity, Impact, and Belonging Department builds upon the legacy established by our historic Indigenous Program. Since 2012, we have launched our Diversity Initiative, Women at Sundance, and eventually the Outreach & Inclusion Program. Our work is rooted in community outreach and collaboration across all Sundance Institute programs, including the Sundance Film Festival, to support and meaningfully engage artists and audiences from traditionally marginalized communities including Black, Indigenous, People of Color (BIPOC), LGBTQ+, Trans and Nonbinary, undocumented artists, and artists with disabilities. Over the past few years, the focus has broadened to include initiatives that work to embed equity, inclusion, safety, belonging, and accessibility throughout the Institute and across the entertainment industry.