A still from "Bravo, Burkina!," screening in the NEXT section at the 2023 Sundance Film Festival.
At the 2022 Sundance Film Festival, writer-director Nikyatu Jusu and her feature Nanny — the story of Aisha, an undocumented Senegalese woman working as a domestic in New York City and hoping to bring her son to America — captured the attention of the film world.
The film evolves into a unique sort of horror thriller as the date approaches for her son's arrival and Aisha is haunted by beings from West African folk tales. The extraordinary storytelling earned the Festival's U.S. Grand Jury Prize, and Jusu will receive a Vanguard Award for her cinematic accomplishments on opening night at the 2023 Festival.
Nanny is an example of a film by an artist of the African diaspora — people descended from native Africans, now living in such countries as the United States, Brazil, Haiti, and Europe. Jusu's parents immigrated to the U.S. from Sierra Leone. 
At the 2023 Festival, we are premiering multiple feature-length and short films from artists of African and the African diaspora descent. The features are found across the Festival's sections: U.S. and World Dramatic, the bold Next category, Premieres, and among U.S. and World documentaries. The fascinating and enlightening stories range from a young West African boy heart-lost in Italy, to a mother and daughter making their way in Scotland, to growing up in South Africa unaware of apartheid.
Check out our list of films and more information below, to zero in on your favorites. Purchase your Festival passes and packages now to gain access to ticket selection ahead of the single film ticket sale in January. 
AFRICAN DIASPORA FEATURES
Writer-director: Walé Oyéjidé
Section: NEXT
Available to watch in person and online 
A Burkinabé boy flees his [West African] village and migrates to Italy. When disillusioned by heartbreak and haunted by memories of home, he travels through time in hope of regaining all he has lost. 
This poetic story of migration "bends time to explore the meaning of existing in two states, coming and going, running away and running toward," according to the Festival website. "It is a multidimensional exploration of love and migration." Nigerian-American writer-director Walé Oyéjidé is also a fashion designer, so his artful eye is apparent in this film. English subtitles.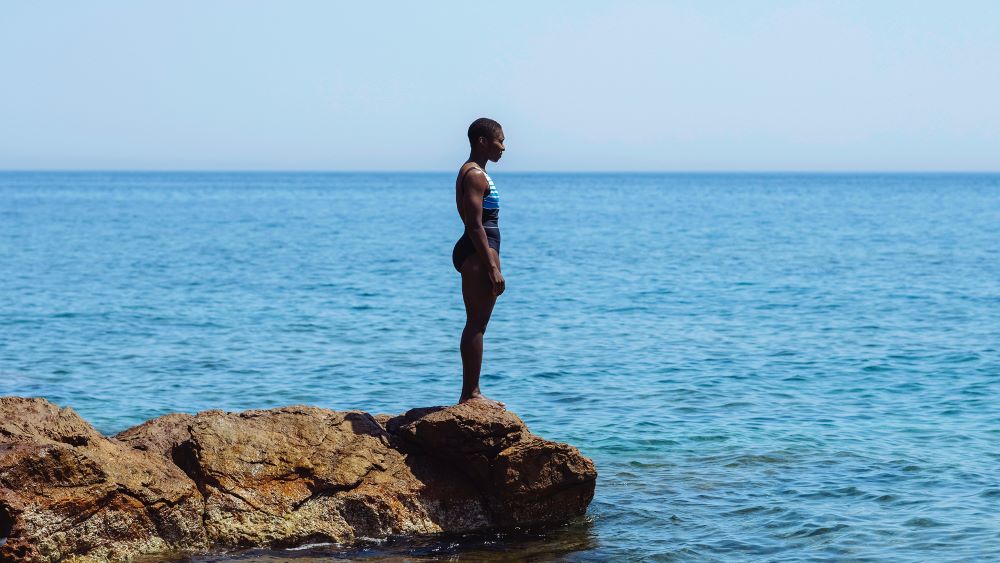 Director: Anthony Chen
Section: Premieres
Available to watch only in person
Jacqueline, a young refugee [from Liberia], lands alone and penniless on a Greek island where she tries to survive, then to cope with her past. While gathering her strength, she begins a friendship with a rootless tour guide and together they find the resilience to forge ahead.
Expect a dynamic performance from Cynthia Erivo. "Erivo, who was nominated for an Oscar for 2019's Harriet, vividly portrays Jacqueline's bone-deep grief and all-too-fresh fears, as well as her guarded attempts at human connection," according to the Festival website. Available only in person. Premieres.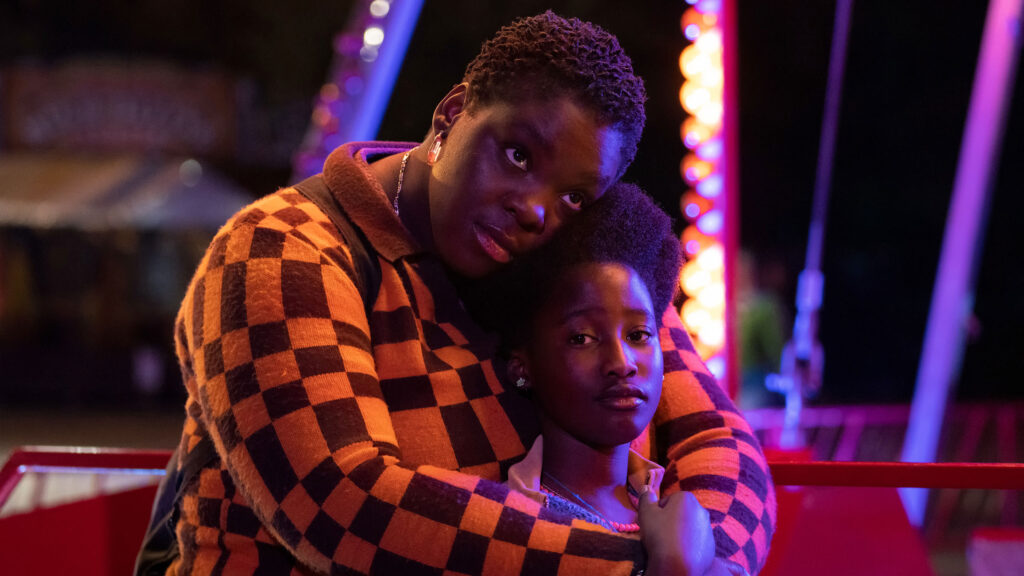 Writer-director: Adura Onashile
Section: World Cinema Drama
Available to watch in person and online
Eleven-year-old Ama and her mother, Grace, take solace in the gentle but isolated world they obsessively create [in Glasgow, Scotland]. Ama's growing up threatens the boundaries of their tenderness and forces Grace to reckon with a past she struggles to forget.
Grace is an immigrant from Africa with a traumatic past. "The comforting fairytale-like origin story that Grace has been telling Ama for years is interrupted by flashbacks of her painful past — their sheltered world begins to erode from the inside," according to the Festival website.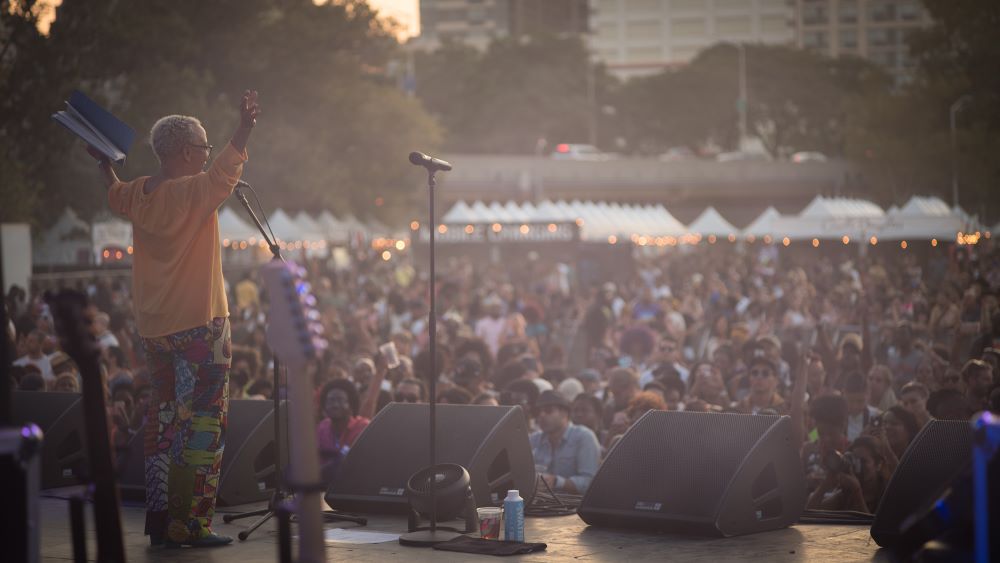 Going to Mars: The Nikki Giovanni Project
Writer-directors: Joe Brewster and Michèle Stephenson
Section: U.S. Documentary
Available to watch in person and online
Intimate vérité, archival footage, and visually innovative treatments of poetry take us on a journey through the dreamscape of legendary poet Nikki Giovanni as she reflects on her life and legacy. 
Giovanni draws parallels between space exploration and the Black experience. "The Afro-futuristic lens honors Giovanni's complexity and transports us on a journey through Black liberation from the perspective of one of America's most acclaimed and beloved writers, a profound artist and activist."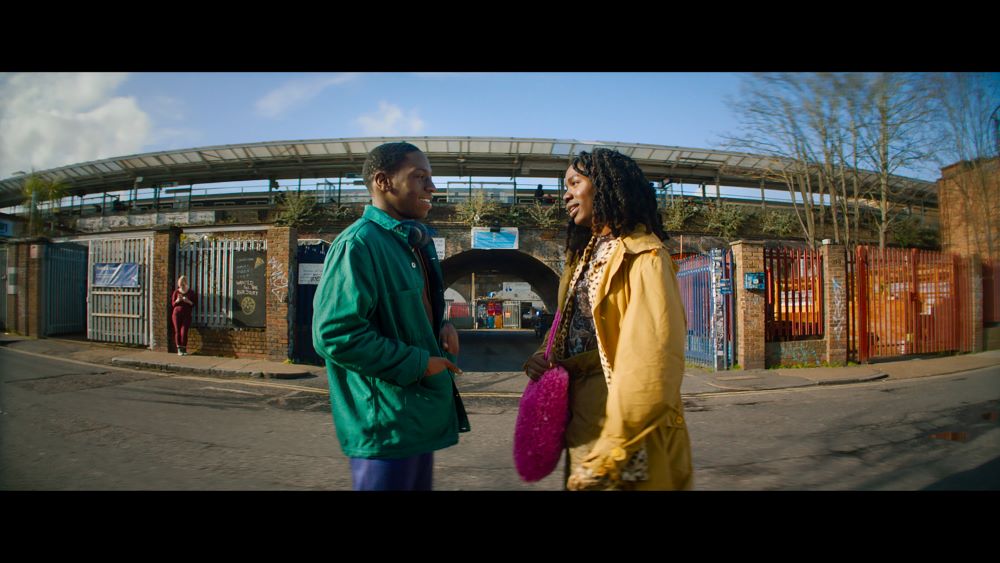 Director: Raine Allen-Miller
Section: Premieres
Available to watch in person only
Two twenty-somethings reeling from bad breakups deal with their nightmare exes and connect over the course of an eventful day in South London.
The two spend the day meandering the city, enjoying themselves at karaoke bars, playgrounds, and the like. "For her visually inventive feature debut, director Raine Allen-Miller launches us into a playful and vibrant world, shaping a romantic comedy that celebrates meeting the right person at the wrong time."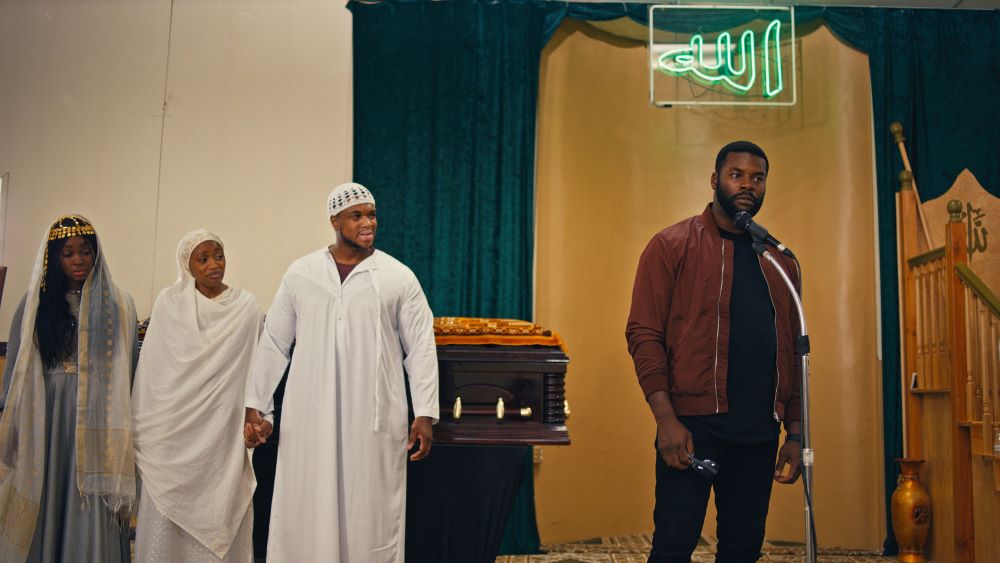 Writer-director: Qasim Basir
Section: NEXT
Available to watch in person and online
Muhammad returns home to Detroit to bury his stepfather and is thrust into settling his accounts, but Muhammad's struggles with depression and addiction may finish him before he finishes the task.
Sundance programmers describe the film as a love letter to Detroit. "Featuring an exceptional Amin Joseph as Muhammad, To Live and Die and Live is an emotional testament to the astonishing power community can provide in a cruel world," according to the Festival Film Guide. 
Writer-director: Sofia Alaoui
Section: World Cinema Drama
Available to watch in person and online
A young, pregnant woman finds emancipation as aliens land in Morocco.
This science-fiction work by a French-Moroccan filmmaker doubles as a psychological rumination on the end of the world. "With a hypnotic visual sensibility," according to the Festival Film Guide, "Animalia explores the tension between faith and purpose, eroding myths and challenging class prejudice to expose the ways we are all more connected than we know."  English subtitles.
Writer-director:  C.J. "Fiery" Obasi
Section: World Cinema Drama
Available to watch in person and online
When the harmony in a village [in West Africa] is threatened by outside elements, two sisters must fight to save their people and restore the glory of a mermaid goddess to the land.
This Nigerian film, with its elements of fantasy and magical realism, portrays the dichotomy of traditionalism and so-called modern progress. "C.J. 'Fiery' Obasi's potent modern fable deploys vivid monochromatic black-and-white cinematography, rich sound design, and a hypnotic score in a folk-futurist style both earthy and otherworldly," according to the Festival Film Guide.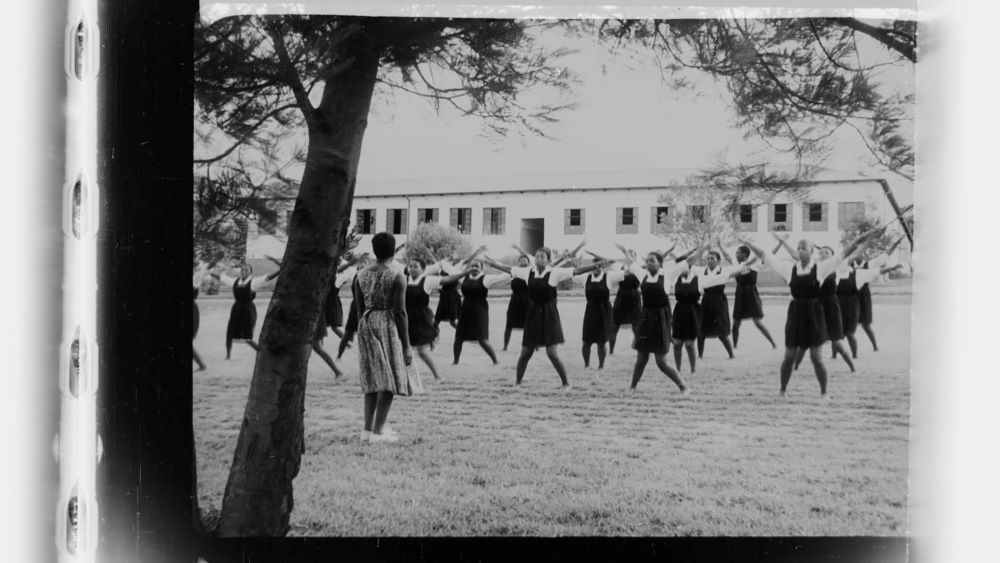 Writer-Director: Milisuthando Bongela
Section: World Cinema Documentary
Available to watch in person and online
Set in past, present, and future South Africa — an invitation into a poetic, memory-driven exploration of love, intimacy, race, and belonging by the filmmaker, who grew up during apartheid but didn't know it was happening until it was over.
The filmmaker grew up in a Xhosa community in South Africa, effectively shielded from the idea of apartheid. According to the Festival Film Guide: "Bongela invites the audience in as she plumbs the anatomy of race as bequeathed to us by our ancestors, and explores what roles our ancestors play in how we create our personhood."
Shorts, grouped into one of nine programs, are available online and in person. The descriptions are short synopses from the Printed Program Guide.
Director: Iyabo Kwayana
Program: Short Animated Film Program
An unlikely hero's journey into his own memories becomes a vehicle for reconciliation and healing for himself and his sibling. 
Writer-director: Sterling Hampton
Program: Short Documentary Film Program
A young Black ballerina expresses her passion and pain as a dancer in the ballet community while performing in the inner-city neighborhoods of Los Angeles. 
Writer-director: Maisha Maene
Program: Short Film Program 5
An "afronaut" emerges from the wreckage of his spaceship in the volcanic crater of Mount Nyiragongo. As he encounters the people of present-day Goma in the city, he begins to understand how to change the future for his people. English subtitles.
Writer-director: Xenia Matthews
Program: Short Film Program 6
The long-dead Ourika, a Senegalese girl enslaved by a French aristocrat, is awoken in the eerie space between life and death, between body and soul, where she finds her way back to life and into liberation.
Writer-director: Jeron Braxton
Program: Short Animated Film Program
Cash for organs and anything for love. 
Directors: Sharon Liese and Catherine Hoffman
Program: Short Film Program 1
Three generations of a Kansas City family are finally unified when they do something that countless other African Americans could not — choose their own last name. 
Writer-director: Crystal Kayiza
Program: Short Film Program 2
On a bus ride from New York to Oklahoma, Meyi, a young Ugandan-American girl, realizes her place in the world through her mother's ambitious effort to reunite their family. English subtitles.
Writer-director: Vincent Fontano
Program: Short Film Program 4
In an insular city, a young girl is paralyzed by the fear of her loved ones disappearing. Her grandmother tells her the tale of Edwardo, the first one of his kind to have fought death. English subtitles.
Writer-director: Jarreau Carrillo
Program: Short Film Program 6
A Black man attempts to take a vacation. 
Director and co-writer: Tari Wariebi
Program: Shorts Film Program 2
In a world where Black men have wings and their first flight is a rite of passage, Akil must defy fears, insecurities, and societal barriers while discovering his perfect launch into manhood.