By Katie Small
Master is a deeply disturbing, racially-charged, supernatural psychological thriller that is unnerving on multiple levels. It offers an unflinching, succinct reckoning with systemic racism, particularly within private Ivy League universities.
An elite New England college campus provides an eerie backdrop for the unsettling events that unfold during a chilly fall semester. Gail, the dean of students (powerfully brought to life by Regina Hall), Liv, a literature professor (a layered performance delivered via an unshakeable Amber Gray), and first-year student Jasmine (effortlessly embodied by Zoe Renee), navigate politics and privilege as they encounter terrifying manifestations of their school's haunted and racist past.
Blending horror, drama, psychological thriller, and social critique, Master is writer-director Mariama Diallo's first feature. Diallo drew from her own personal experience as a Black college student attending Yale, where at the time of her attendance students were actually required to refer to their head of house as "Master." The film's pacing is on point, always staying one step ahead of the audience, while the script's impeccable dialogue captures the frenetic volley of Gen Z banter and the stiff and loaded exchanges between faculty and school administrators.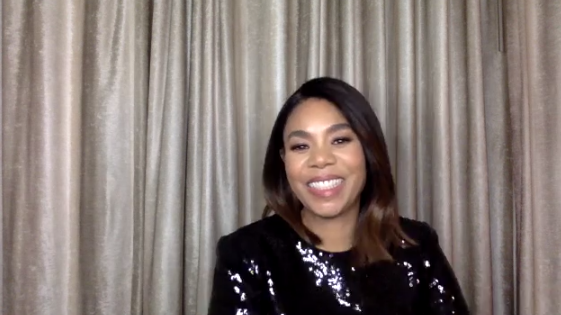 Diallo notably handles racial microaggressions with an evenness that's difficult to achieve. In a post-premiere Q&A, a viewer named Benjamin asked about her approach to writing such realistic scenes portraying the "specific and internal" experience of structural racism. "Taking on something like this — there's a high expectation, you have to get it right," Diallo says. "And I think when you don't, or if you fall short, it is that much more disturbing to the person on the receiving end."
"You can't do it cheaply. And you can't do it gratuitously, you really have to be careful — it's hard," she continues. "I knew I just had to be really honest with myself […] to render my experience and also the experience of other [BIPOC students], which is to tell the story — tell the truth. Tell what you experienced in the way you remembered it, and try to be as true and honest and as complicated as you can be."