Director A.V. Rockwell pauses backstage after winning the U.S. Dramatic Grand Jury Prize for "A Thousand and One." (Photo by Stephen Speckman)
By Vanessa Zimmer
A Thousand and One — the 2023 Sundance Film Festival drama about a woman who steals her young son from foster care and tries to build a new, secret life for them — arrived in theaters over the weekend. Please be aware it may leave you on edge, mad at the world, and drizzled in tears. But imagine what it does to A.V. Rockwell, who wrote and directed the story.
Rockwell didn't grow up an orphan in the foster care system and on the streets of New York, like her fiery character Inez. She didn't take her child from the foster care system and attempt to disappear into Harlem, as Inez does in the film. But Rockwell has lived through much of the bigger, overall narrative. She grew up in Black neighborhoods in New York City and began to mourn as she saw them changing. 
At one point, around 2016, she looked out her window in Brooklyn and realized there were no people outdoors, playing ball or hanging out. "You're not feeling the rich colors of the neighborhood and the personalities of what made the neighborhoods special," she recalls during a Zoom interview. "Even though I live in what is a predominantly Black community, as it was beginning to change and gentrify, suddenly I feel like everybody's looking at me like I'm the outsider, like, what am I doing here?"
She began to worry if she would keep her apartment, whether landlords might pressure her to leave or radically raise the rent — like Inez's new white landlord in her apartment building in Harlem. "It felt like Black communities of New York were being targeted altogether," Rockwell remembers. "It wasn't just a natural progression and shift in demographics. It felt like, no, we're being targeted and pushed out, erased — and erased from our imprint of the city altogether.
"So that was very painful because for me it was like, 'Man, I love my city.' I love New York. It's so much a part of who I am and my DNA. So how do I feel about the fact that this city doesn't love me?"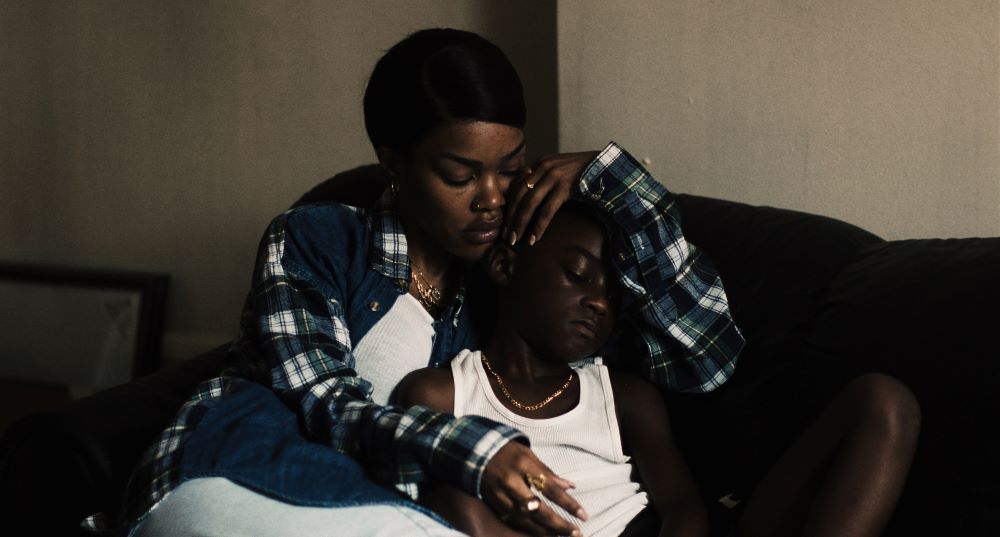 That marked the turning point, and the birth of A Thousand and One. Rockwell wanted to address the gentrification of New York and its effect on Black families. She also wanted to portray the strong, heroic Black women she knew from living in Brooklyn, Queens, and Harlem — women who never relied on someone to save them, who pushed through any obstacle that appeared in their path in order to keep their families together and afloat. And she wanted to bring to the story the loving dynamic of caring Black fathers she knew in Harlem, men who walked through the neighborhood with their child on their shoulders. And families that bonded despite their multitude of struggles.
Rockwell took her script to screenwriting and directing labs at Sundance Institute in 2019. Some participants disliked Inez, as well as the thought of portraying gentrification as entirely negative and entirely directed at minority communities. "But I also found my champions," she says. "Michael Arndt [Oscar-winning writer of Little Miss Sunshine], for instance, was such a big supporter of the film from the very beginning. He 'got' Inez from the beginning … He saw what I was trying to do. And he always saw her as a superhero. He always saw her for what she was at her core, so I was so grateful for that." In short, Inez may have committed a crime, but her heart is gold.
Advisors in the labs also convinced Rockwell that Inez and her son needed to confront each other at some point. "I might have been trying to avoid that. I don't know, subconsciously I might have been fearful of that," Rockwell says now. "But I think in the ways that the conversations at the lab were able to open me up, I feel like when I got home, I was able to write it immediately. I knew exactly where I needed to go."
The elements come together in a layered and richly shot account that takes place over a decade or so — with handheld cameras and vintage lenses and filters that lend a warm tone and a grimy sort of image to convey the colors and vibe of the '90s. The 2000s were photographed with modern lenses and cooler colors. The film was shot in six weeks in summer 2021, primarily in Harlem. They used an actual Harlem apartment for Inez's home, numbering it 1001, as in the film title.
Rockwell moved to Los Angeles shortly after the film was completed. The emotional stress of a changing New York, and reliving it through her film, necessitated stepping away, at least for a time. "I needed space, and so I think I needed to heal from that. And leaving was definitely helpful for me. But I think it was also just me wanting a new adventure, too."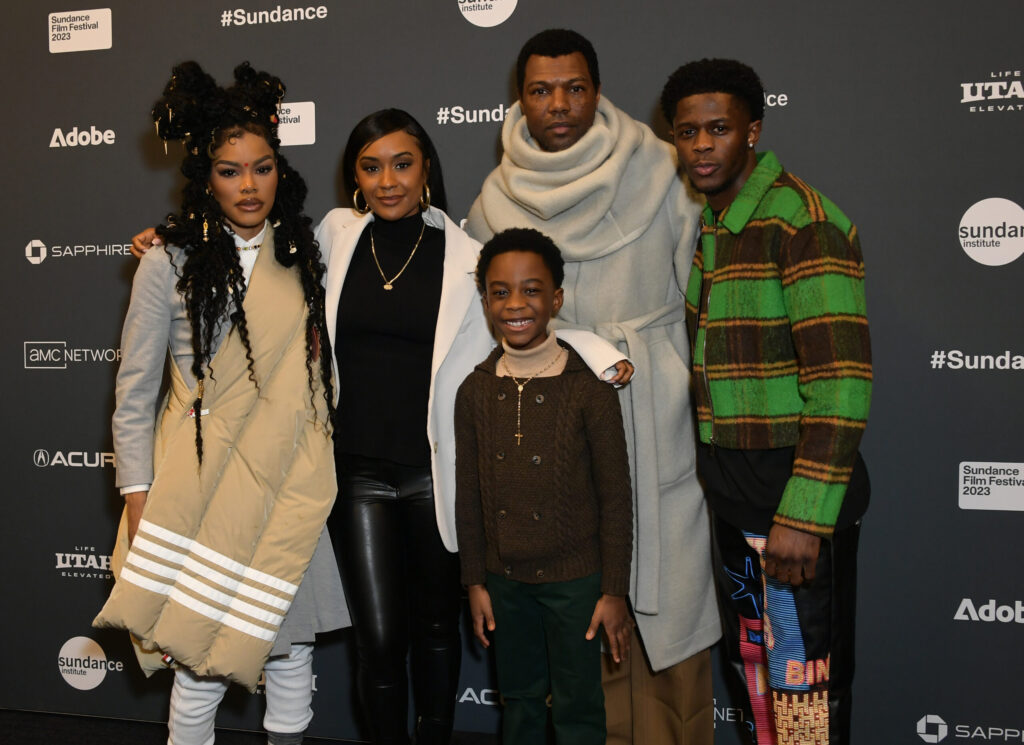 Being invited to take the film to the 2023 Sundance Film Festival in Park City, Utah, in January was an adventure as well. Not only were audiences appreciative, the Festival jurors awarded A Thousand and One the Grand Jury Prize in the U.S. Dramatic competition. That moment was "magical," there's no denying. 
"Yes, I'm grateful for what it means for me as the filmmaker," Rockwell says now, "but I almost feel like that's an ego thing in a certain way, compared to the ways that I really just wanted to make a movie that resonated with people on a core human level. … That's what got me up every day as I worked on this movie over a set of years." 
"I wanted to uplift these people, I wanted them to know that I see them. Women like Inez, young boys like Terry, communities like Harlem. I wanted these people that have been made to feel invisible and forgotten about by society, I wanted them to be seen and feel uplifted."
That, to A.V. Rockwell, is the heart — and heart is a very important word — of real success.