By Stephanie Ornelas
"Raw, truthful, collaborative." These were the three words writer-director Vuk Lungulov-Klotz uses to describe the labs at Sundance Institute. 
When Lungulov-Klotz applied to the Sundance Institute's Screenwriters Intensive as part of the Feature Film Development Track in 2017, he had one project on his mind and one project only: Mutt. He had a fully written script, and although he wasn't completely satisfied with it, it was a story he was willing to fight for, and he decided that it was time to put the wheels in motion. 
"This was definitely where my heart was at. It was the story that I thought I would fight till the end to get made. There was a lot of passion behind it," Lungulov-Klotz tells Collab members during Sundance Collab's recent Insider Session about applying to the Sundance Institute Feature Film Program Development Track.  
The 2024 Feature Film Program Development Track is now accepting applications, and the purpose of Sundance Insider Sessions is to provide behind-the-scenes information and guidance on Sundance labs, grants, and other programs. Moderator llyse McKimmie, Deputy Director, Feature Film Program at Sundance Institute, was on hand following the discussion with Lungulov-Klotz to answer any questions participants might have about applying to the programs.
Despite his script for Mutt not being exactly where he wanted it to be, Lungulov-Klotz submitted it to Sundance Institute's Screenwriters Intensive and was accepted into the two-day program in Los Angeles — thus starting his journey to get his story about a young trans person who reconnects with family and friends over 24 hours out into the world. The intensive would end up giving the writer-director the tools he needed to keep improving his script. 
"It wasn't in the best shape. It was a clumsy attempt at getting my ideas out there," Lungulov-Klotz says of his original script.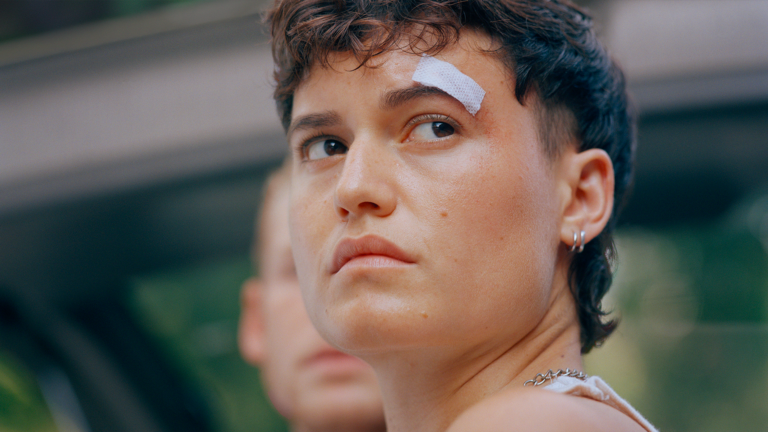 And although the journey was long, the outcome was rewarding. Mutt went on to have its world premiere at the 2023 Sundance Film Festival, where it won the Special Jury Prize: Acting for Lio Mehiel's performance as Feña. The film was also recently acquired for distribution by Strand Releasing.
"I think it's helpful to say my movie centers around a trans person in his mid-20s running around New York — going to pick up his father who's coming from Chile, bumping into an ex, encountering his little sister. It's a very personal story that painted a portrait of transness that wasn't really seen that much in the media," Lungulov-Klotz continues.  
After reworking his script using the feedback he received from the intensive, he soon had a revamped screenplay just in time for the subsequent Screenwriters Lab, a five-day program at the Sundance Resort in Utah. 
"I was a first-time feature film writer-director, and my producer was also a first-time producer, so every stage in which Sundance came in provided a space and made it that much more serious and real. It was a great way to get people to listen to me. I could say, 'Hey, I know I'm 24, but I just went through the [Sundance] labs with this movie. Do you want to hear more about it?' It's a really good conversation starter and very empowering." 
And the resources Lungulov-Klotz got from the lab as a first time writer-director were invaluable, he explains to Collab members. 
"The idea of being taken so seriously at a young age and being in a room full of creatives at different stages of their careers gave me a lot of strength to continue [making the film]," he explains.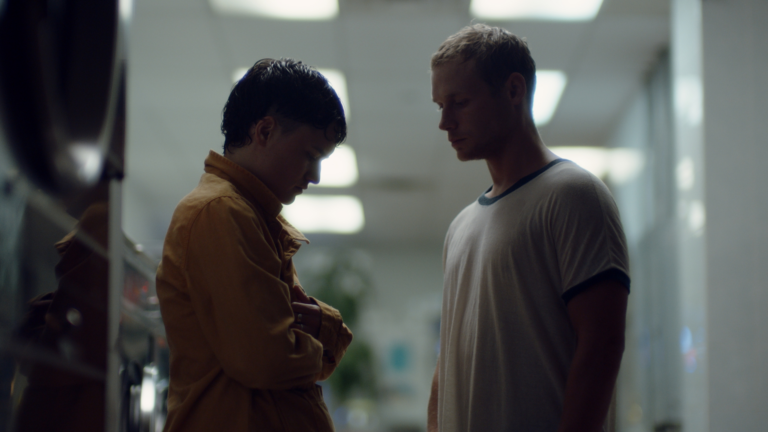 "The way the lab is set up with mentorships — it's a great environment. I remember specific exercises they had us do. That's something that I've kept with me," Lungulov-Klotz continues. "It was great being in a room reading [the script] out loud." 
Those five days of mentorship and workshops proved to be a springboard for Mutt. Lungulov-Klotz kept in touch with advisors like John August and Liz Hannah and fellows like Roger Ross Williams, with whom Lungulov-Klotz got to reunite at the 2023 Sundance Film Festival. During that same Screenwriters Lab in 2017, Lungulov-Klotz was working on his script for Mutt while Williams was working on Cassandro, which also premiered at the 2023 Festival — talk about a full-circle moment. 
"I've met really great people who have continued to talk to me and stayed very curious about me and my career," says Lungulov-Klotz. "And it was amazing because being a mentor was helping them write. It just reminded me that we're not all lost. We can all help each other. And entering that space was really helpful for me."
"I'm not just saying this because this is a Sundance webinar, but going through the labs was a big part of what kept feeling like, 'I can't be crazy if someone saw something in me," he continues. "Every time that I was close to giving up, someone else would read the script and just be very, very touched." 
As many filmmakers can attest, the journey to creating a feature film can be long and complex — it was a six-year journey to bring Mutt to life. In an inspiring moment during the Collab event, Lungulov-Klotz shares with participants about his time working as a grip throughout the labs and during the filmmaking process. 
"I was a lighting technician, and I still am. I was simultaneously hurling sandbags and whatever, making a living through that and then going through the labs. I had kind of a double life, which was really helpful. I just kept thinking, 'I'm not a director right now, but I'm on my way.'" 
It's safe to say he's made it.   
Moderator Ilyse McKimmie used the last part of the Collab session to walk participants through the basics of the Development Track Application and answer questions participants had about applying. One Collab member was curious whether it's a good idea to send in a first draft or to wait until you have multiple.   
"The ideal time to apply to a lab is when you feel like you've taken a script as far as you can on your own, and it is the fresh perspective and big generous brains of our advisors that is needed to help brainstorm solutions to stubborn problems or take something that you feel is solid and give feedback so that you can make it something special."
Collab members were also curious about what the Institute looks for in an applicant and if there was any insight they could glean about what the selection process is like.   
"Something that we really look for in the application is both a clear communication of why each artist is passionate about the project, why they feel that it is urgent to tell this story now, and why they are uniquely qualified to tell this particular version of the story," says McKimmie. "We also want a very candid assessment of where you need help. This is not about you pitching your movie so that we as a studio or production company can make it — that's not what we do. We're a development program. And so what's also tremendously helpful to hear is why you need a lab and why you need it now. What are you hoping to get out of the process? Having both of those elements is important to us to sort of grasp: 'Is this the moment when we can be of most benefit to you?'"
The 2024 Development Track is accepting applications until May 15. If you're feeling compelled to apply, or if you have any burning questions about Sundance Institute's Feature Film Program, sign up for a Collab membership and access the full recording of this session today.