Bradford Young won an Excellence in Cinematography Award at the 2013 Sundance Film Festival for his work on Ain't Them Bodies Saints, featuring Rooney Mara and Casey Affleck as an outlaw couple.
By Vanessa Zimmer
A cinematographer brings more than a camera to the table.  
Charlotte Bruus Christensen brings real life and the view from her kitchen window. 
Robert Elswit brings the "fairyland" of old John Ford westerns and other classics he watched at home during his childhood — as well as the art of the northern Europeans, with its emphasis on the interplay of light and emotions.
Bradford Young brings images of his grandparents' homes — from Chicago, the red carpet, the plastic-covered seating, the blue flame under food always cooking on the stovetop, the murmur of a televangelist from the television in the background, and from Louisville, Kentucky, the home of his mortician grandparents, the chevron floors, the sculptures collected from around the world, classic art by Black artists, and the smell of patchouli. 
With that array of sensibilities — revealed by these three creative advisors in a 2021 Directors Lab and recorded for Sundance Collab's Conversation From the Labs series — it's no wonder that each cinematographer is responsible for very different films. Christensen shot The Hunt, Elswit filmed Michael Clayton, and Young shot Ain't Them Bodies Saints.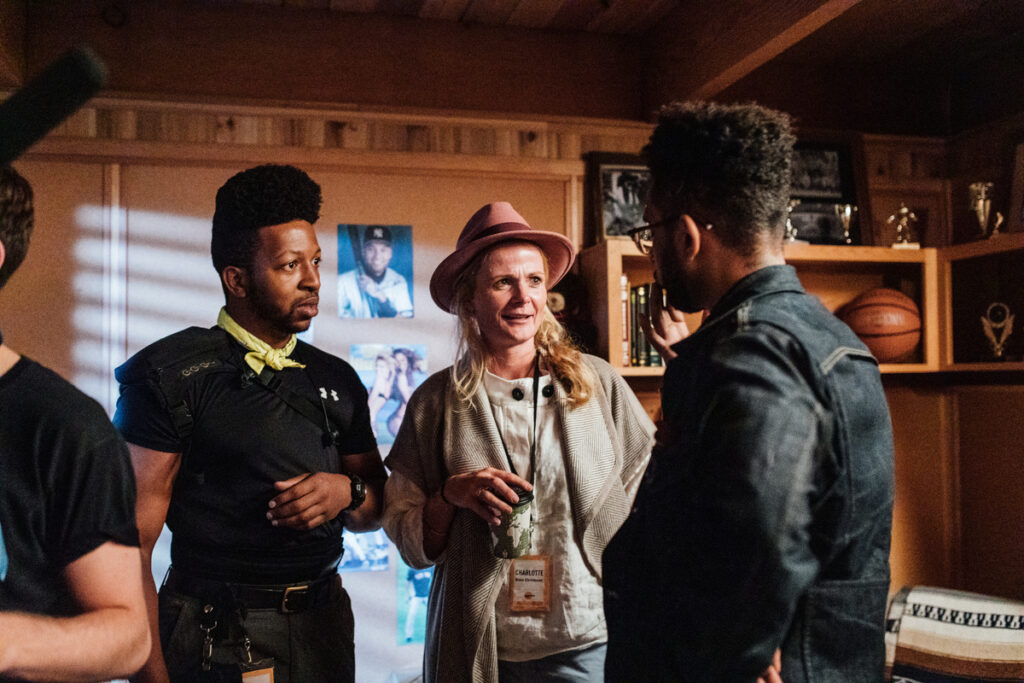 Christensen has worked with fellow Dane, director Thomas Vinterberg, on several projects, 2012's The Hunt among them. Vinterberg eschews overplanning and advocates a freestyle, collaborative approach while filming. Their advance work, then, consisted of agreeing on a key moment for each scene, planning that one shot, and then letting the actor's performance drive the rest of the camera work.
The story is about a kindergarten girl, gently rebuffed after kissing her teacher Lucas (Mads Mikkelsen) on the mouth, who tells her parents he exposed himself to her. The lie snowballs through the community, threatening Lucas' job, his relationship with a son from a previous marriage, a blooming romance with a co-worker, his very freedom. Lucas is ostracized and beaten.
The Hunt is "such a real-life film," says Christensen, and thus in keeping with her typical approach to cinematography. Lucas is a quiet, passive man who truly cares for his students and who reacts stoically as people shun him. He is not privy to exactly what he has been accused of. When he finally reacts to a beating at a grocery store, the scene is shot with little lighting, with closeups of Lucas' battered face, minimal dialogue except for the sounds of the punches, the grunts, and the moans. The fight is followed by Lucas silently cleaning himself up at home and dressing for a church service. 
"We used the camera in a very simple way," says Christensen. "It was very basic filmmaking." It allowed Mikkelsen's performance to capture the emotion, the pure intensity, and to drive the story.
Christensen's credits also include A Quiet Place, Fences, The Girl on a Train, and Far From the Madding Crowd, among others.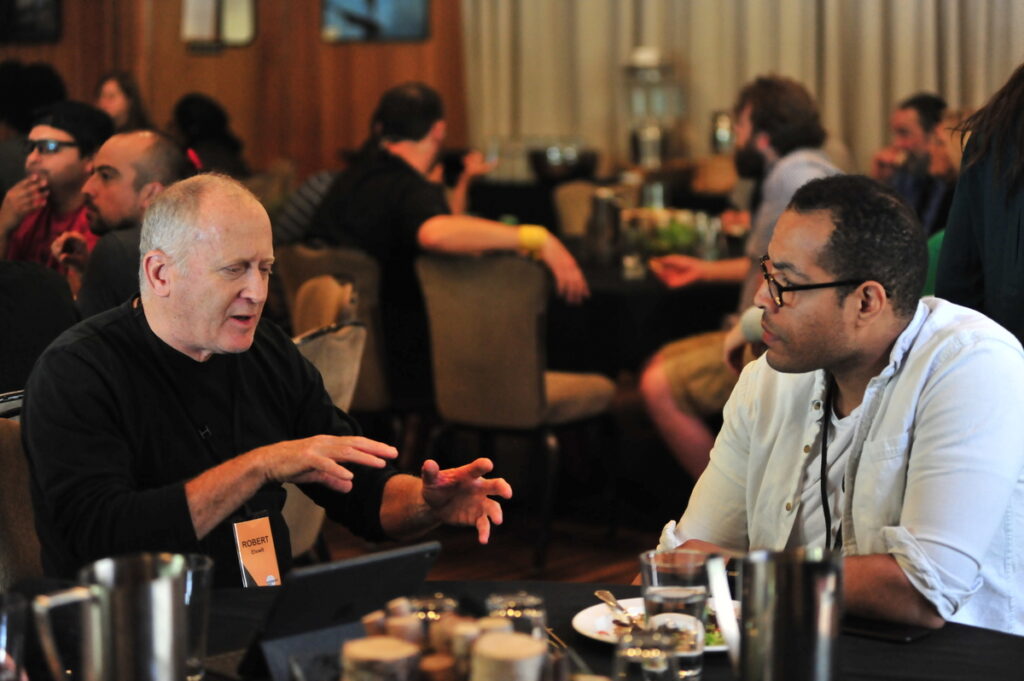 Contrast the free-flowing style of The Hunt with Robert Elswit's intricately designed and structured Michael Clayton, directed by Tony Gilroy, where every scene is carefully orchestrated. 
The 2007 film stars George Clooney as Clayton, a "fixer," or an attorney hired by a law firm who uses his connections and knowledge of legal loopholes to help clients. 
The opening sequence introduces three characters (including Clooney) in three separate scenes, experiencing dramatic moments without a full explanation of what's going on. Making the film, then, required supplying information that makes no sense, but will later on — and doing so in a way that keeps the viewer engaged and intrigued. It's a fine line to walk.
"It's this story of this one human being. He's on the road to Damascus," says Elwit. "He's either going to spend the rest of his life as a compromised, lying son of a bitch. Or he's going to find truth and beauty and honesty in something that he does — for the first time, probably since he's been a teenager."  
The acclaimed film was nominated for several Oscars; Tilda Swinton won a supporting actress Oscar for her performance.
Elswit expresses a genuine joy in his continued involvement in the industry. He says he started out looking for scripts that captured human drama, but admits later also coming to the conclusion that sometimes: "It might be fun to blow something up or crash something into something."
By way of explanation, his credits include Mission: Impossible – Rogue Nation and Mission Impossible – Ghost Protocol, as well as There Will Be Blood, Boogie Nights, and Good Night, and Good Luck, among others.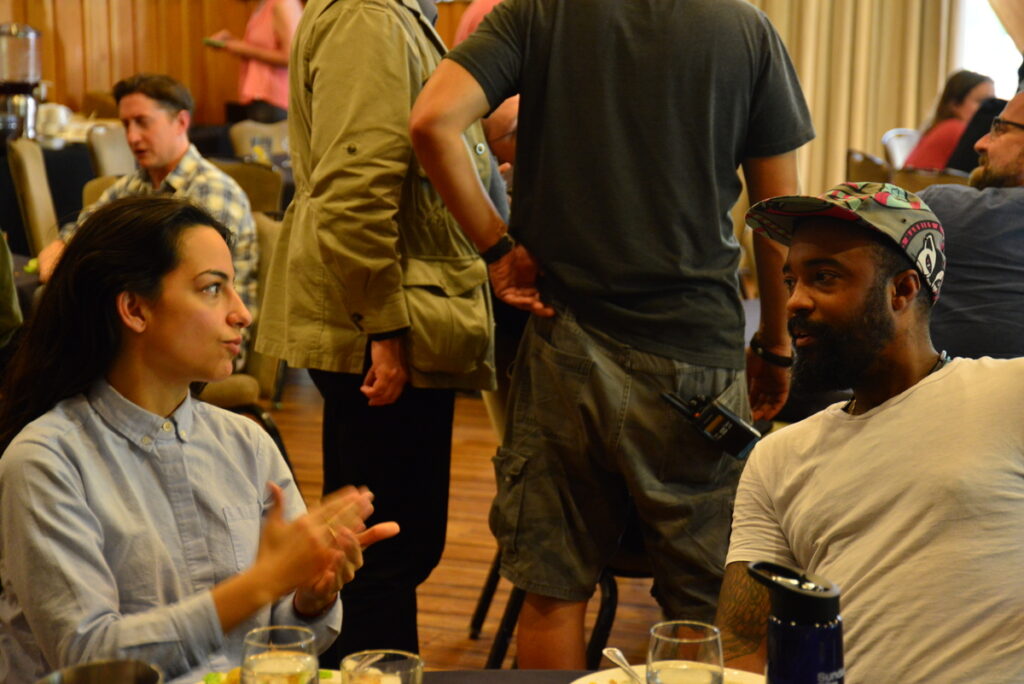 Bradford Young's poetic memories of his grandparents' homes go hand-in-hand with a love of story. He also possesses a strong belief in imagination and an attraction to "radical Americana" characters. "I like the cats in the dark arts," he quips.
No surprise, then, that he would be the cinematographer for 2013's Ain't Them Bodies Saints, the story of the outlaw couple Bob (Casey Affleck) and Ruth (Rooney Mara). Bob goes to prison when he takes the blame for a shooting actually committed by Ruth. Years later, he breaks out of jail to return to Ruth and their daughter he's never met. 
Young refers to the Saints characters as "Woody Guthrie's grandchildren." He praised director David Lowery, describing him as selfless and nurturing, with a "beautiful spirit about him."
Amazingly, Young won the Excellence in Cinematography Award in the U.S. Dramatic competition at the 2013 Sundance Film Festival for his work on not just one, but two films: Ain't Them Bodies Saints and Mother of George, the story of a Nigerian immigrant family in Brooklyn, New York.
Young actually talked very little in the session about Saints and his other feature films — saying he refuses to watch his movies after they're done. Instead, he showed a clip of a projection installation he made in tribute to slain rap star Nipsey Hussle. He says he would be a "lost soul" if he didn't work on such outside projects between films.
Cinematography is therapeutic for him, Young says. "If I don't do it, I won't be a productive citizen, (and I'd probably be) a very disruptive human being."
His credits also include Arrival (for which he was nominated for an Oscar), Selma, Pariah (another cinematography winner, at the 2011 Festival), Middle of Nowhere, and White Lies, Black Sheep, among others.
To listen to the complete Conversations From the Labs: Conversations With Cinematographers, click here. Check out Sundance Collab's Visual Storytelling Intensive: The Shot & The Camera from July 29 to 31 with Peter Markham by clicking here.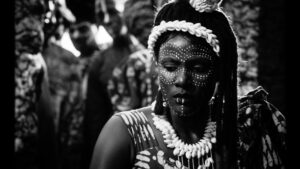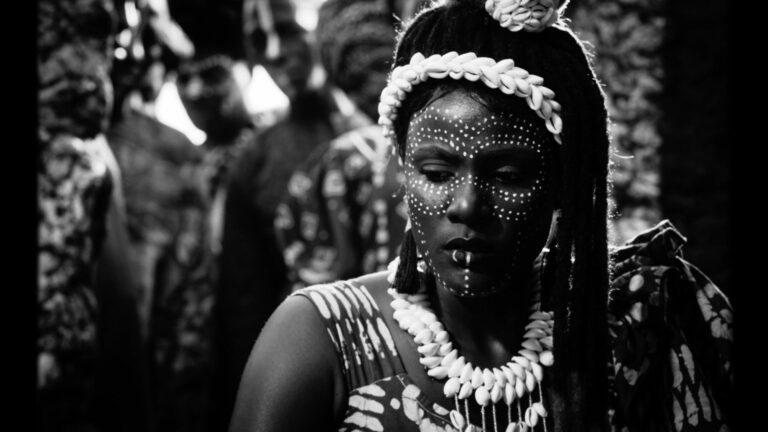 One of the most exciting things about the Sundance Film Festival is having a front-row seat for the bright future of independent filmmaking. While we
Read More »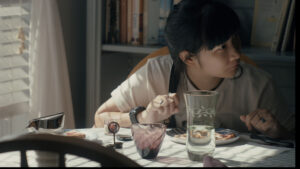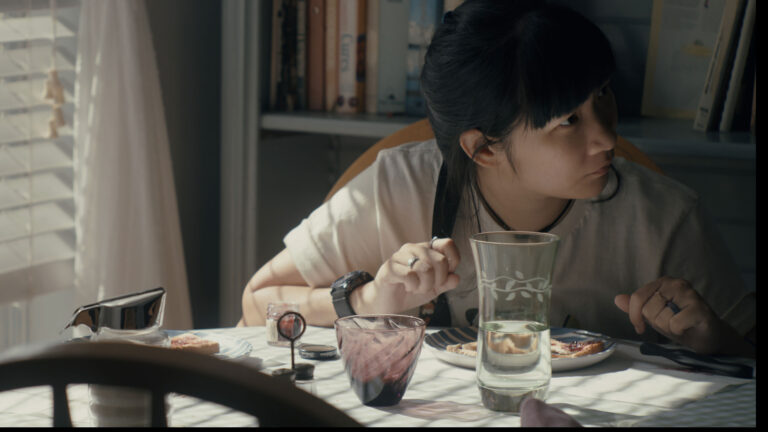 One of the most exciting things about the Sundance Film Festival is having a front-row seat for the bright future of independent filmmaking. While we
Read More »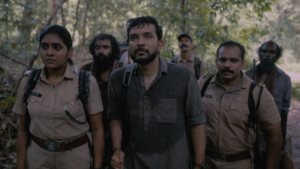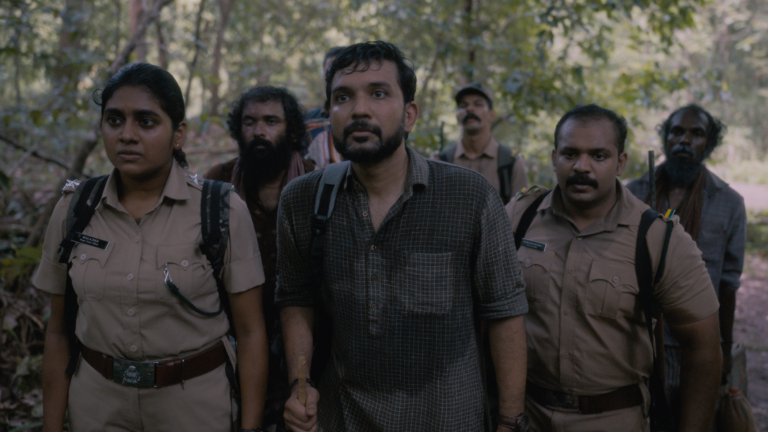 One of the most exciting things about the Sundance Film Festival is having a front-row seat for the bright future of independent filmmaking. While we
Read More »