By Stephanie Ornelas
When four leaders and program officers of newly-formed Color Congress were asked to have a bold conversation about the political and cultural experiences that have shaped their world views, obviously they agreed. These trailblazers make up the four program officers that were seated at Color Congress' panel during the 2022 Sundance Film Festival — one of two events that the newly formed initiative is hosting in celebration of its launch this month. And the new organization is aiming to make a historic intervention.
In the wake of the racial reckoning over the past two years, organizations across the documentary industry are moving with urgency to address long-standing issues and inequities. For years people of color created organizations devoted to cultivating storytellers and audiences in their community. But the majority of POC-led and serving organizations receive less than 5% of documentary-related funding, which typically goes to historically white-led organizations. Color Congress wants to change that.
"This is an intervention that's thinking about what long-term generational investment in this sector looks like — a sector that's been operating for many decades undercapitalized," says panelist Chi-hui Yang (Ford Foundation).
"There's also an effort to rethink and redefine what field infrastructure actually is," says Yang. "Is it about just money or resources? Or is it about connective tissue? Is it about relationships? Is it about generational transfer of knowledge?"
"These are the types of infrastructures that create movements. And how do you support a movement so they have longevity, so they have momentum and they can keep moving forward on their own terms? I think color congress is designed with that in mind," he explains.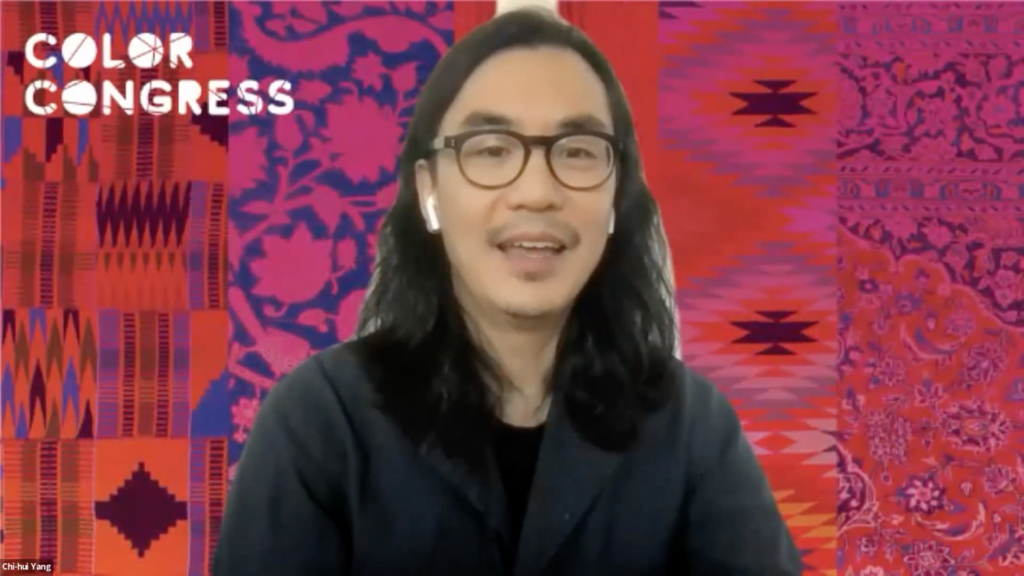 Featuring panelists Denae Peters (Perspective Fund), Lauren Pabst (MacArthur Foundation), Jon-Sesrie Goff(Ford Foundation), and Yang, the discussion (Moderated by Rahdi Taylor, head of artists and residents at Concordia Studio) highlighted the new organization's goals and how it can work to strengthen non-fiction storytelling for and about people of color across the United States and Territories.
"We're hosting this conversation in particular because at the present moment of acute hardship in this country — which is fueled by a vast wealth gap, rising hate crimes, climate disasters, white supremeists, violence and an erosion of our democratic institutions — we need nonfiction storytelling," says Driver.
"It continues to be one of the most trusted sources of information, and one that is able to reach people in ways that facts and figures don't," she adds.
"But, importantly, we need storytelling that is made by people who are closest to the issues and most impacted by them — people who can define the challenges they face themselves and capture them with nuance and beauty."
Panelists spent time talking about their own journeys into the world of philanthropy and how their personal stories informed their perspectives on the world they inhabit. Sharing their experiences as past grant-seekers, they also discussed being people of color in philantrothy, and how that influenced how they ultimately show up in this world.
"There isn't a cure-all for the ills of our field, or for the injustices that we all face in the world at large," says Goff. "But there is an opportunity to redirect resources and to change and shift the conversation for those who have input in how resources are allocated." He continues, "I just know that as an artist and former executive director, the work we do is crucial. It's life-affirming and it is world-changing."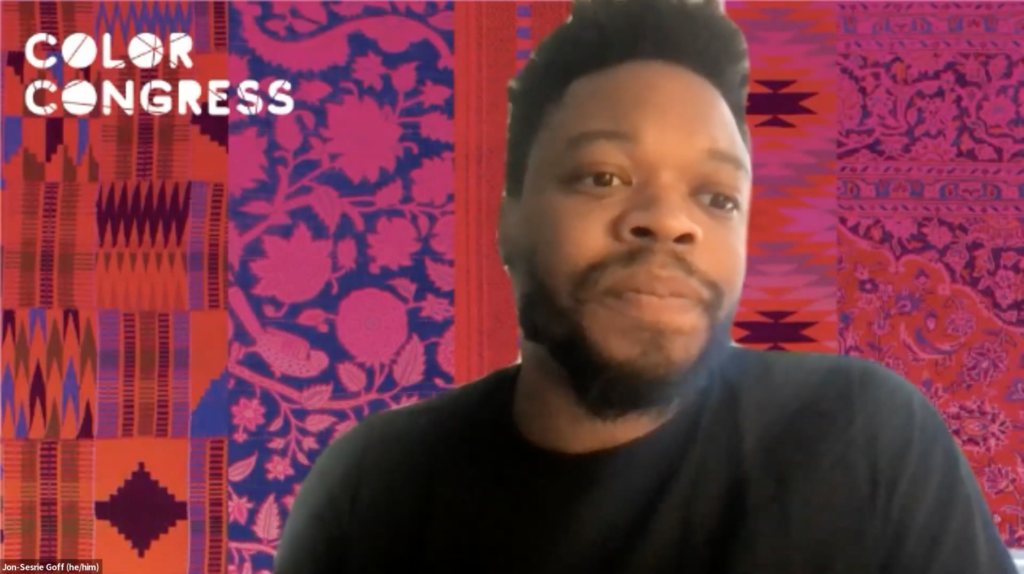 Pabst, on the other hand, offers a unique perspective in that she went from preparing grant applications and doing research on behalf of filmmakers, to being on the funding side and reviewing the applications, all in just a matter of months.
"At the time it felt (and still feels) like winning the lottery," says Pabst. "The feeling of institutional power and to be a part of a group who is able to make funding recommendations — it's a huge responsibility."
"I'm not always perceived as a person of color in certain spaces. I know that gives me privegalge," she addresses. "And I can spend time trying to define my identity, or I can use that energy to show up and do just that through actions. They took a chance on me. Now, how can I help them take a chance on others?"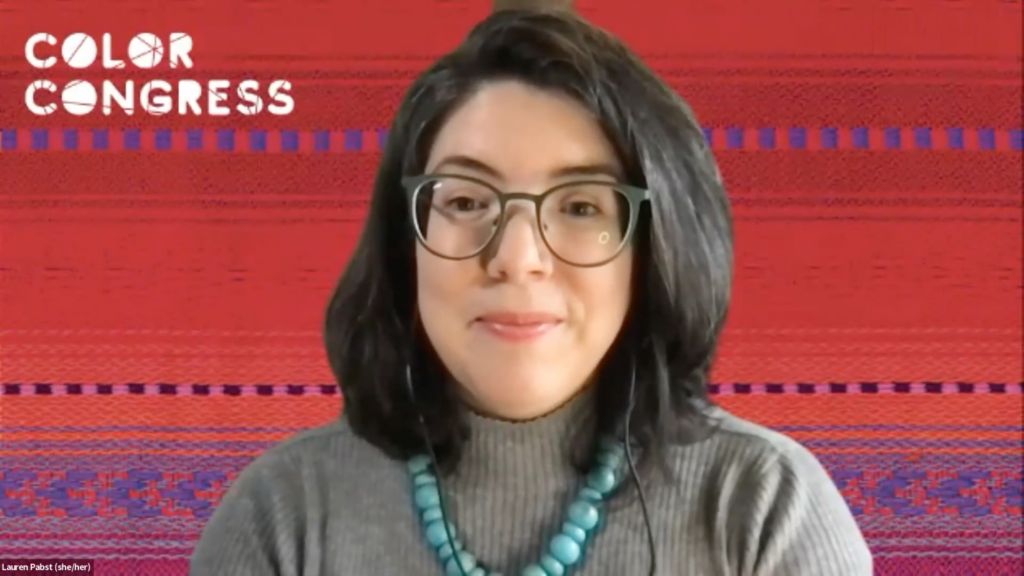 Taylor asked the panelists to explore what they think allows for better alignment in terms of how they're able to bring more of their community into the role. "I'm a product of a number of communities, and rarely do those intersect," says Goff. " I think it's important to realize that there could have been an independent path, and recognize that there is not one single space that prepares an artist or leader. We are a result of all of these spaces and they deserve to be honored equally."
And the panelists all agree that through initiatives like Color Congress, the community is stronger when it's in collaboration.
"It's an incredible initiative, and the collaborative aspects of it make it all the more powerful," says Peters. "We are able to do more as a group of funders than we would be able to do alone. It's also a chance to see who we're overlooking," she adds.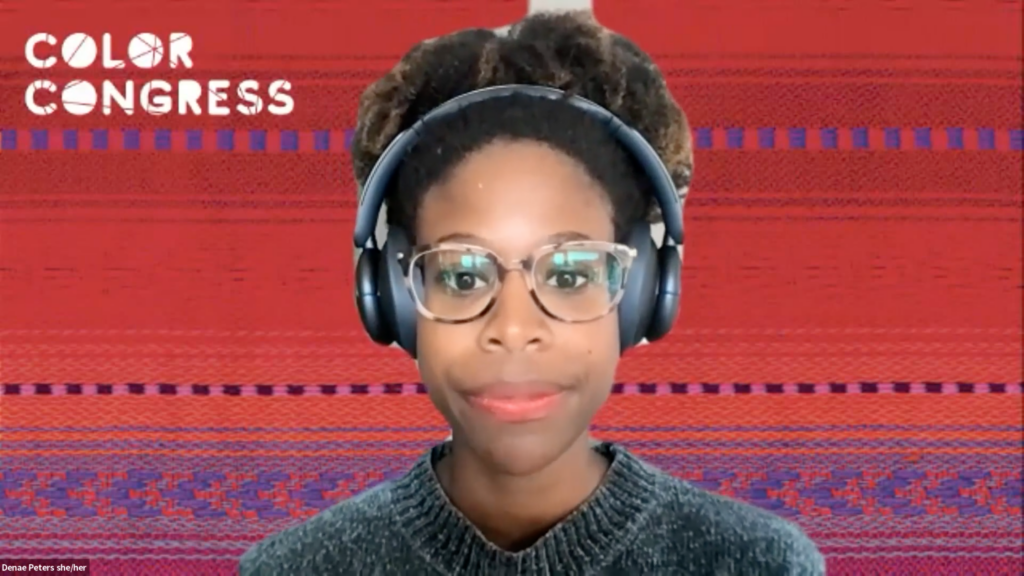 With the help of leaders before them and the support of organizations like Color Congress, artists of color are finally able to tell the kind of stories that have never been told before.
"The goal," says Goff, "is to imagine what this beloved community — that Dr. King and others worked to secure — could look like. We need new ways of seeing the world."