"How is this year already over?"
The amazement of time passing is a yearly December tradition that everyone, regardless of culture or location, partakes in. While some might wallow on how they're another year older, we revel in the fact that January is right around the corner. That means that we're mere weeks from 2022 and the Festival!
Below, we've compiled every date you need to know to have 2022 be the best Fest experience ever. To make sure you get the most out of January, register now for an online account for up-to-the-minute information about the Festival and the ability to build your film schedule when the program is announced and tickets go on sale.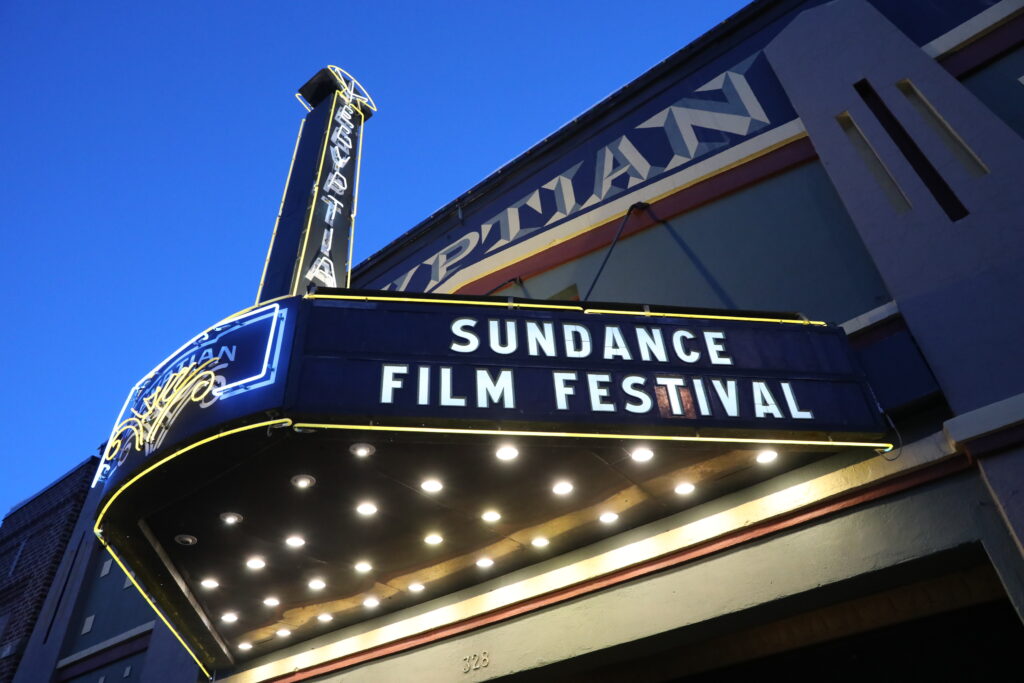 Program Reveal: Thursday, December 9–Friday, December 10, 2021
Kicking this list off with a bang, starting on December 9 (Features, Indie Episodic, New Frontier) and 10 (Shorts), the 2022 Festival lineup will be announced. You'll be able to dive deep into the program through the Festival Program Guide and start selecting and favoriting films that you cannot miss.
Insider Tip: Stay tuned in the new year for reveals of our Beyond Film program, which includes our Fest programmed talks and events. However, if you want to mark them in your schedule now to be able to plan your Fest, we won't stop you. The dates and times of the events are available to work around!
Member Package Pre-Sale: Wednesday, December 15, 2021
Public Packages On Sale: Friday, December 17, 2021
Whether you want the full Festival Package (10 tickets to in-person or online feature film screenings), the Award-Winner Package (access to the eight award-winning feature films from the Fest), or are a local looking for the Salt Lake City Package (10 in-person tickets to feature film screenings at all Salt Lake City venues), grabbing a package means you will have priority in selecting the films you want to see before single film tickets go on sale in January. You will also get all the benefits of the Explorer Pass (online access to New Frontier, Indie Episodic and shorts).
Don't forget, if you're a film fan 18-to-25 years old, packages are 50% off thanks to the Young Adult Discount presented by Adobe.
Insider Tip: The Explorer Pass is the best way to access The Spaceship — New Frontier's globally accessible (via laptop or VR headset) virtual venue. You'll be able to interact and gather with fellow Festivalgoers to watch performances and screenings within the immersive digital experience.
Members Single Film Tickets Pre-Sale: Wednesday, January 12, 2022
This is the moment to make your Festival experience a reality by purchasing individual tickets to your must-see features. Join us for a premiere or a screening, online or in person, to the film (or films!) of your choice. Once you've got your ticket, you're all set — no reservation required. To gain this early access, become a member at the Indie level or above by January 2, 2022.
Public Single Film Tickets On Sale: Thursday, January 13, 2022
Join us for as many films as you like — and your schedule fits! As long as you've registered and favorited the films you want to check out from the Festival Program Guide, you'll be ahead of the game and ready to go.
Don't forget, if you're a film fan 18-to-25 years old, single film tickets are 50% off thanks to the Young Adult Discount presented by Adobe.
Click here to read our Health Safety policies to ensure that everyone is Festing safely.
Ticketing Terms You Need to Know
As with every family, there are insider phrases and terms that might be slightly different from the ones that, you know, everyone is familiar with. We are no different! To continue this handy guide for the 2022 Sundance Film Festival, here are some terms we think you should know. 
If you want more detailed information on either, check out our full-service How to Fest guide. Think of this as your cheat sheet!
Online Premiere Screenings
Within our Festival convergence for 2022, Online Premieres offer a parallel experience to the in-person film premiere for our digital viewers. These three-hour premiere windows are scheduled live screenings complete with an interactive lobby, live chat, and more. Single Film Tickets and Package ticket selections will secure you a premiere seat!
If you're joining us online in 2022, second screenings are your best friend. This is the 24-hour screening window to watch the films in the catalog two days after the film's in-person premiere. There's no set time you have to watch the film in that day, you can view it whenever you want within that 24 hour period. All you need is a single film ticket to access the second screening, but make sure to know when your 24-hour period starts and, more importantly, ends!