Over the last couple of years we, as a community, have had to adapt the way that we have produced, consumed, and celebrated films. However, even as our methods have shifted, our passion and commitment to groundbreaking art endures — especially the Sundance Institute's essential support of Indigenous artists, storytellers, and filmmakers.
At the 2022 Sundance Film Festival, we are honored to have 15 projects by Indigenous artists  screening. From immersive experiences to short films, the stories that will be presented in January continue to highlight Indigeniety in unique and powerful ways.
On top of the projects premiering at the Fest, the Indigenous Program is proud to be hosting and highlighting its Fellows attending the festival and  whose film projects are being supported in their development. The program will announce the 2022 Merata Mita Fellow at this year's Festival as well.
Packages are on sale for the 2022 Sundance Film Festival now and single film tickets will be available starting in early January. Check out the full list of films by Indigenous artists  below and make sure to favorite the films that speak to you to make sure you don't miss them.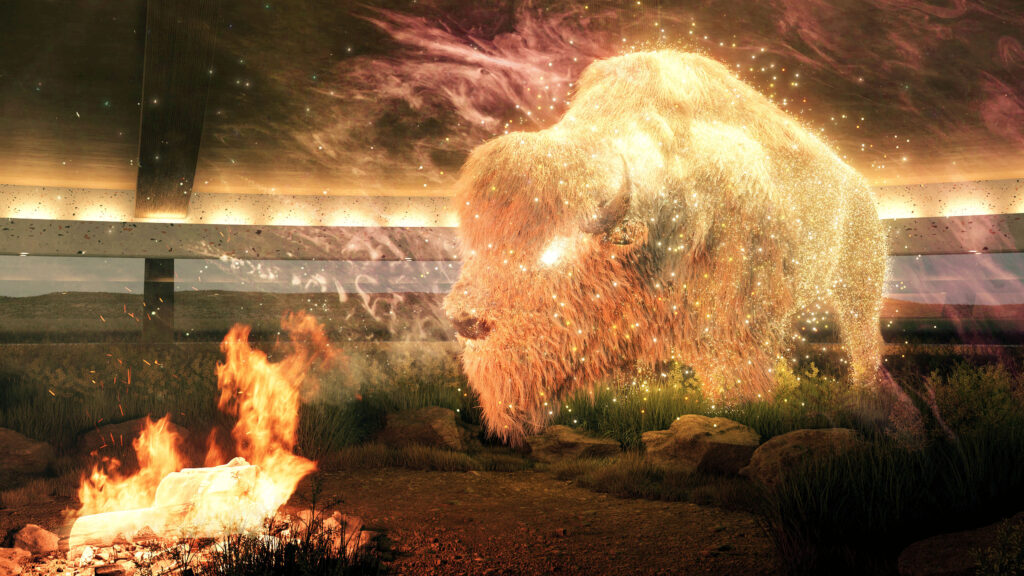 THIS IS NOT A CEREMONY
Lead Artist: Ahnahktsipiitaa (Colin Van Loon) (Niitsitapi) 

Section: New Frontier
The buffalo spirit Inii and two trickster poets serve as the guides in this immersive experience that transports you to a place transcending time, where an elder beams down from the stars to invite you to  become a part of the human ledger. The elder makes space for us to collectively bear witness to tragic events in the lives of two Indigenous men — Adam North Peigan and Brian Sinclair — and entrusts us to share what we've seen and heard. Part performance, part participatory media, This Is Not a Ceremony asks us to consider our role in engaging with documentaries about social injustice and to confront modern notions of empathy and personal responsibility. Darkly humorous and occasionally caustic, This Is Not a Ceremony offers contemporary insights into the lived experience of Indigenous men, and extends a chance to embrace responsibility and the meaningfulness of redemption.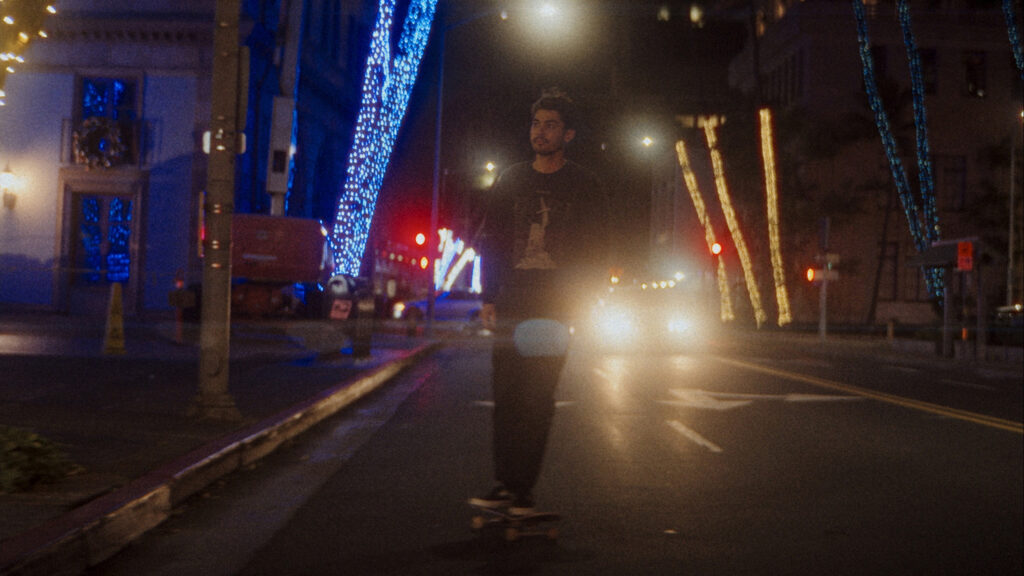 EVERY DAY IN KAIMUKĪ
Director: Alika Tengan (Kānaka Maoli)

Section: NEXT
Naz, a cynical and charismatic 20-something, has spent his entire life in tranquil O'ahu, Hawaiʻi, skateboarding with his friends and hosting a nightly radio show where he spotlights emerging musicians. When his girlfriend, Sloane, nabs the chance to move to bustling New York, Naz begins preparing for their big move, planning every detail down to his cat's absurd flight plan. Even when dreaming about what life outside the island might look like, however, Naz wonders whether uprooting his world is the right decision, and if anywhere will ever really feel like home when he's always been an eternal outsider.
ᎤᏕᏲᏅ (UDEYONV) (WHAT THEY'VE BEEN TAUGHT)
Director: Brit Hensel (Cherokee Nation)

Section: Shorts
This film explores expressions of reciprocity in the Cherokee world, brought to life through a story told by an elder and first language speaker.
THE HEADHUNTER'S DAUGHTER
Director/Screenwriter: Don Josephus Raphael Eblahan (Ífugão, Visayan) 

Section: Short Film Program 4
Leaving her family behind, Lynn traverses the harrowing roads of the Cordilleran highlands to try her luck in the city as a country singer.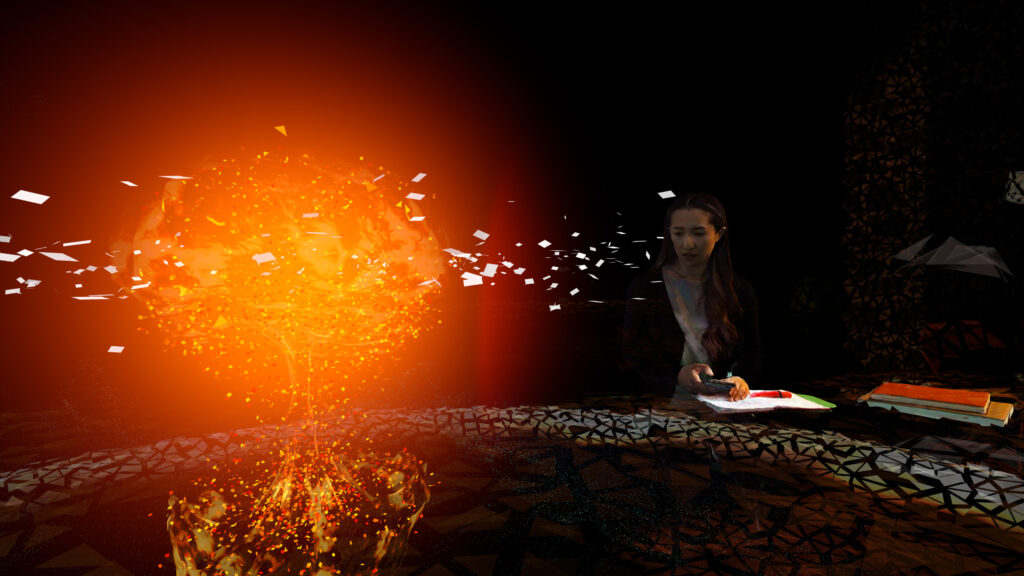 ON THE MORNING YOU WAKE (TO THE END OF THE WORLD)
Lead Artist: Dr. Jamaica Heolimeleikalani Osorio (Kānaka Maoli), Mike Brett, Steve Jamison, Arnaud Colinart, Pierre Zandrowicz

Section: New Frontier
This powerful virtual reality documentary series allows audiences to experience the alarming events of January 13, 2018, in Hawai'i. This first chapter opens on an ordinary Saturday morning, when the entire population of Hawai'i received a startling text message from the state Emergency Management Agency: "BALLISTIC MISSILE THREAT INBOUND TO HAWAI'I. SEEK IMMEDIATE SHELTER. THIS IS NOT A DRILL." As cellular communication networks collapsed and panic took hold of the population, 1.4 million people — as well as their friends and relatives across the globe — came to understand the real, growing, and urgent nature of today's nuclear threat.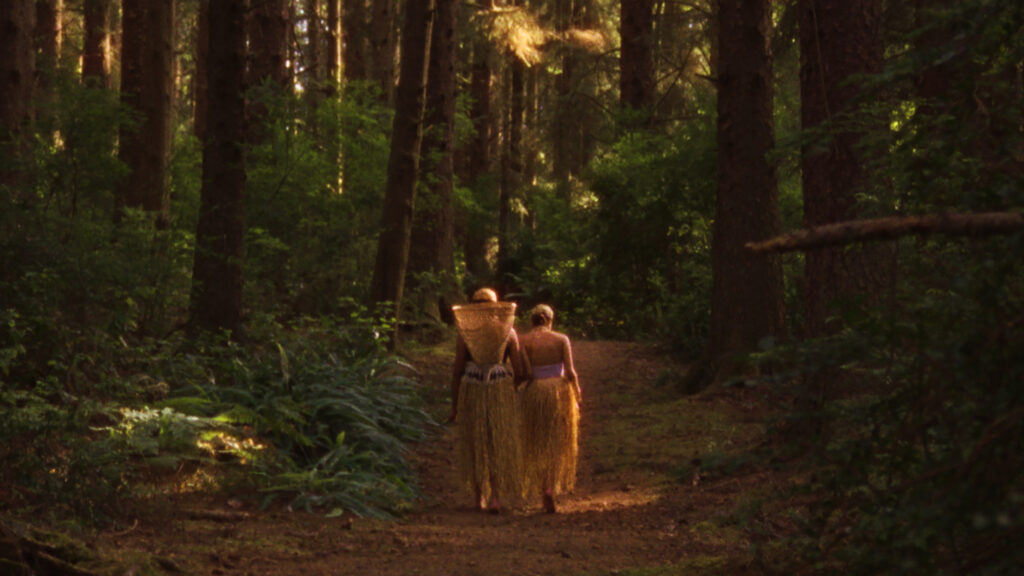 LONGLINE OF LADIES
Directors: Shaandiin Tome (Diné), Rayka Zehtabchi

Section: Short Film Program 1
A girl and her community prepare for her Ihuk, the once dormant coming-of-age ceremony of the Karuk tribe of northern California.
KICKING THE CLOUDS
Director: Sky Hopinka (Ho-Chunk Nation/Pechanga Band of Luiseño Indians)

Section: Documentary Shorts Film Program 1
An experimental documentary, Kicking the Clouds is centered on a 50-year-old cassette tape of a Pechanga language lesson between the director's grandmother and great-grandmother, and contextualized by an interview with his mother in his Pacific Northwest hometown.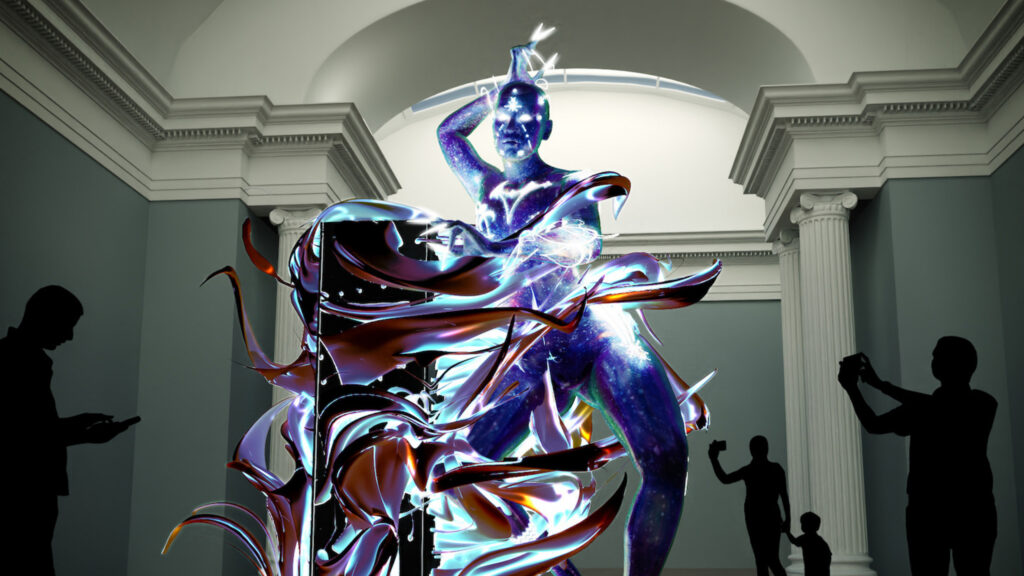 ATUA
Lead Artist: Tanu Gago (Samoan), Jermaine Dean (
Māori
)

Section: New Frontier
If your gods could whisper in your ear, what would they say? 
ATUA reimagines the realm of Pacific gods in this sculptural AR experience that claims space for gender-diverse identities impacted by colonial first contact, and creates an intimate portal for users to see themselves reflected as vital to their cultural heritage and an intrinsic part of the cosmos.Enabled through handheld devices, the ATUA experience begins with Te Kore, the void — a space of abundance and limitless potential. Activated through the power of augmented reality, witness as Te Kore is manifested into the physical realm as a cosmic being, forged of ancestral memory and adorned in cultural navigation. Become immersed in an expansive tale of time and space, in this intimate user experience that reframes Pacific cosmology through a queer Indigenous lens.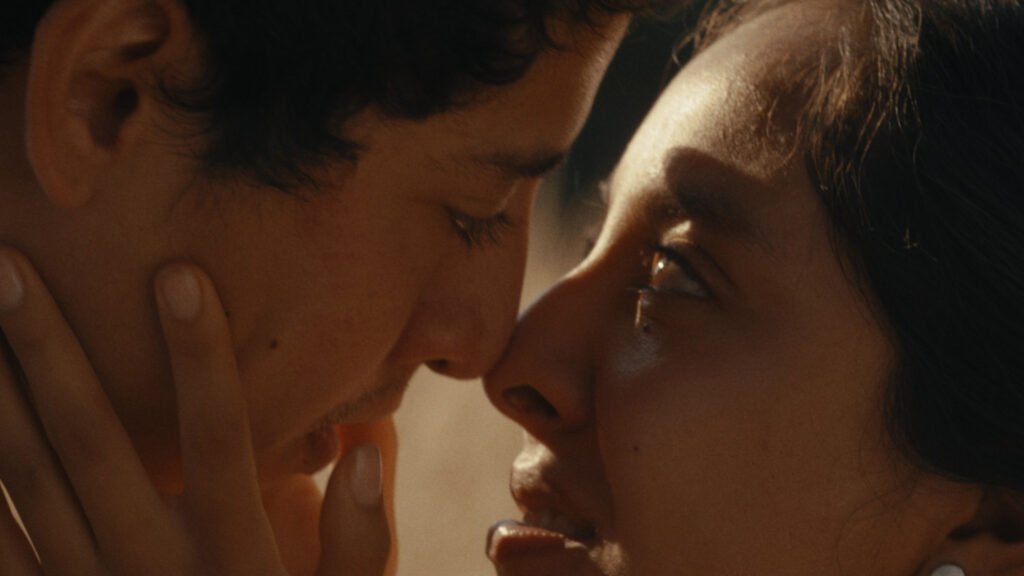 MAIDENHOOD
Director/Screenwriter: Xóchitl Enríquez Mendoza (Zapoteca) 

Section: Short Film Program 2
Catalina submits to the tradition of her people to demonstrate her purity and worth as a woman to her beloved, but her body betrays her and she fails to demonstrate her chastity.
FROM THE COLLECTION: ANNIVERSARY SHORTS
The 40  "From the Collection" shorts have all screened in Park City previously. This selection will play on demand on the Festival's online platform through the Explorer Pass and available to all passholders from January 20–30 and complement the 59 short films that are premiering in-person and online as part of the 2022 Festival program.
SIKUMI
Director/Screenwriter: Andrew Okpeaha MacLean (
Iñupiaq) 
An Inuit hunter inadvertently becomes a witness to a murder. 
Fiction. 2008 Sundance Film Festival, Jury Prize Short Filmmaking
SHIMÁSÁNÍ
Director/Screenwriter: Blackhorse Lowe (
Diné
) 
When Mary Jane finds a geography book that shows her an entirely new world, she must decide whether to maintain her traditional Navajo reservation lifestyle with her grandmother or go out into a larger world. 
Non-Fiction. 2010 Sundance Film Festival
MOBILIZE
Director: Caroline Monnet (Anishinaabe) 
Guided expertly by those who live on the land and are driven by the pulse of the natural world, this story takes us on an exhilarating journey from the far north to the urban south. 
Non-Fiction. 2016 Sundance Film Festival
GESTURE DOWN (I DON'T SING) 
Director: Cedar Sherbert (Kumeyaay) 

Screenwriters: Cedar Sherbert, James Welch (Niitsitapi, A'aninin) 
A graceful and personal adaptation of the poem "Gesture Down to Guatemala" by the late Native American writer James Welch. 
Non-Fiction. 2006 Sundance Film Festival
TWO CARS, ONE NIGHT
Director/Screenwriter: Taika Waititi (Māori) 
A tale of first love. While waiting for their parents, two boys and a girl meet in the car park of a rural pub. What at first seems to be a relationship based on rivalry soon develops into a close friendship. We learn that love can be found in the most unlikely of places.
Fiction. 2004 Sundance Film Festival
MEET THE FELLOWS
Meet the current Indigenous Program Fellows whose film projects are being supported in their development.
Miciana Alise (Tlingit)
Mia, Too 
In this life, a woman's biggest challenges are the love she chooses to accept, the tough love of a well-meaning mother, and the absence of love that heartbreak leaves behind. Mia will have to face them all in order to find a way to finally love herself.
Miciana Alise interned with Jesse Collins Entertainment during the 2013 Black Entertainment Television Awards and served as First Assistant Director under Director Randy Reinholz during Perseverance Theatre's production of an original Alaska Native play. She penned her first feature length script in 2018, leading to her selection as a 2019 Sundance Institute Indigenous Film Fellow. She hosts a YouTube channel focused on educating Native youth regarding current events and Indigenous history. Fancy Dance, a feature she co-wrote with Erica Tremblay, was included on the inaugural Indigenous List hosted by The Black List. She is a current Sundance Institute Screenwriting Fellow.
Doane Tulugaq Avery (Iñupiaq)
Mama Dragon
As a 40-year-old queer ex-Mormon begins to navigate the world as a recent divorcee, she is surprised to find support in raising her nonbinary child from an advocacy group called Mama Dragons, a Mormon led organization that breathes fire for their LGBTQ family members.
Doane Tulugaq Avery is a filmmaker whose stories focus on feminine, queer, and Indigenous character-driven narratives. She was the recipient of the LA Skins Fest Emerging Filmmaker Award and the imagineNATIVE Jane Glassco Award for Emerging Talent. Her short films have screened at Outfest, Oaxaca Film Fest, Seattle Queer Film Festival, and Māoriland. She was selected as a fellow for the Sundance Institute + IAIA Native Writers Workshop, the Barcid Foundation's Native American TV Writers Lab, and the 2nd Annual Native American Writers Room sponsored by the Pop Culture Collaborative. She recently worked with Topple Productions as a co-writer on the forthcoming film Mothertrucker. She received an MFA in Film Directing from the California Institute of the Arts. Doane is from the Pacific Northwest and lives in Los Angeles.
Bryson Chun (Kānaka Maoli)
Poi Dogs
When a small-town, high-end Hawai'i dog groomer learns that a hit was put on her on the Dark Web, she has to race to find the culprit among her friends and family before it's too late.
Bryson Chun is a Native Hawaiian filmmaker who has produced award-winning short and feature films in Hawai'i that have gone on to screen for PBS, The Smithsonian Institution, The Criterion Collection, and at festivals all over the world. He was a writing fellow for Sundance, imagineNATIVE, LA Skins, and 'Ohina Labs where he developed his Greenlight award-winning short Other People under the mentorship of Thor Ragnarok writer Eric Pearson. His television pilot Poi Dogs was recently selected to be part of The Blacklist's Inaugural Indigenous List. He was part of the 2021 CAPE New Writers Fellowship and is currently pursuing his MFA in Screenwriting from the Institute of American Indian Arts.
Alexandra Lazarowich (Cree)
Sweet Home Reservation
After the death of her aunt, a successful fashion business woman returns to her childhood home on the Cree reservation in Northern Alberta, Canada for the funeral. However unbeknownst to her large, loud Native family, she brings home her new fiancé — a musician from Malibu.
Alexandra Lazarowich is an award-winning Cree filmmaker from northern Alberta. Her short film Fast Horse was honored with The Special Jury Prize for Directing at the 2019 Sundance Film Festival. Her body of work as director and producer include Lake, Indian Rights for Indian Women, Cree Code Talker, Empty Metal and INAATE/SE/. She is the series producer for the CBC's multi-award-winning comedy documentary series Still Standing. Her fellowship is made possible with support from the Indigenous Screen Office.


2021 Native Lab – Artist In Residence:
Charine Pilar Gonzales (San Ildefonso Pueblo)
Rosa (At Booth #515)
An aspiring Pueblo photographer drops out of college and decides to sell her photos at Native art shows full-time to support her family. She struggles with self-doubt, competitive attitudes and understanding the market – in order to establish herself as an artist.
Charine Pilar Gonzales is a Tewa filmmaker whose work focuses on empowering women, celebrating resilience and laughing in-between. Gonzales is Lead Editor for Native Lens, a crowdsourced series by RMPBS and KSUT Tribal Radio. She's a 2021 graduate from IAIA where she studied Cinematic Arts and Technology. She's a current Artist in Business Leadership Fellow through First Peoples Fund. She's an alumna of the Indigenous Film Opportunity Fellowship and Full Circle Fellowship, both through the Sundance Institute's Indigenous Program. Gonzales earned an English-Communication BA from Fort Lewis College in 2017. Her favorite foods are red chili and oven bread.
Tommy Pico (Kumeyaay)
Sometimes
Tommy is a "sometimes" person: sometimes Brooklyn, sometimes rez, but never both. When his best friend becomes a punk singer, a dream Tommy wanted for himself, his identities begin to blur against a backdrop of punk music, ceremony, and the ghost of an ex he killed on the rez.
Tommy "Teebs" Pico is a poet, podcaster, and TV writer. He authored the books IRL, Nature Poem, Junk, and Feed. He hosts the podcasts Food 4 Thot and Scream, Queen! and writes on the TV shows Reservation Dogs and Resident Alien.


The 2021 Native Lab Fellows will be joined at Lab by the 2021 Full Circle Fellows:
Jamie John (Grand Traverse Band of Ottawa and Chippewa Indians)
Jamie John is a two-spirit Anishinaabe and Korean multidisciplinary artist living in their historic homeland of so-called Michigan. They're an enrolled tribal citizen of the Grand Traverse Band of Ottawa and Chippewa Indians, a graduate in interdisciplinary arts at Interlochen Arts Academy, and currently reconnecting to their Anishinaabe ceremonial way of life. Art has been used as a tool to carve out a space for Jamie despite the impact of colonialism, intergenerational suffering, and gender violence. With works tackling topics of colonialism and historical loss, Jamie attempts to pull the thread of resistance to these atrocities through cultural connection and emphasizing collective survival.
Sarah Liese (Diné and an enrolled member of the Turtle Mountain Band of Chippewa Indians)
Sarah Liese is a master's student at Ohio University, where she studies journalism and photography. She is a research assistant to Dr. Victoria LaPoe, which has allowed her to learn more about Indigenous reporting – a topic Liese is passionate about, as she is Diné and a member of the Turtle Mountain Band of Chippewa Indians. In her free time, Sarah works as a poetry reader for the New Ohio Review. She plans to earn her master's degree from Ohio University in April 2022 and begin her career as a documentary filmmaker, highlighting Indigenous stories. She is a graduate of Mississippi University in the state where she grew up and maintains strong family connections.
Christina Zuni (Isleta Pueblo)

Christina Zuni is a Native filmmaker and cinematographer from Isleta Pueblo, N.M. She is a soon-to-be graduate at New Mexico State University in the Digital Filmmaking program. Growing up in a culture-driven community, she developed an interest in pueblo art at a young age. The combination of Native art and visual media heavily influences the themes present in her work. By giving a voice to the unheard and unspoken, she advocates and empowers communities in ways that uplift them. Her goal in filmmaking is to enrich humanity's interest in Native American traditions and encourage pueblo youth to find their creativity.