By Katie Small
From 1985's Before Stonewall to 2017's Call Me By Your Name, provocative queer film has been a staple of the Sundance Film Festival throughout our 40-year history. This year's slate continues the tradition with a strong selection of highly anticipated premieres featuring an array of fresh LGBTQ+ stories. Read on for a watchlist of queer-inclusive films ranging from comedy to drama to fascinating nonfiction, with themes of trans history, lesbian love, gender fluidity and more.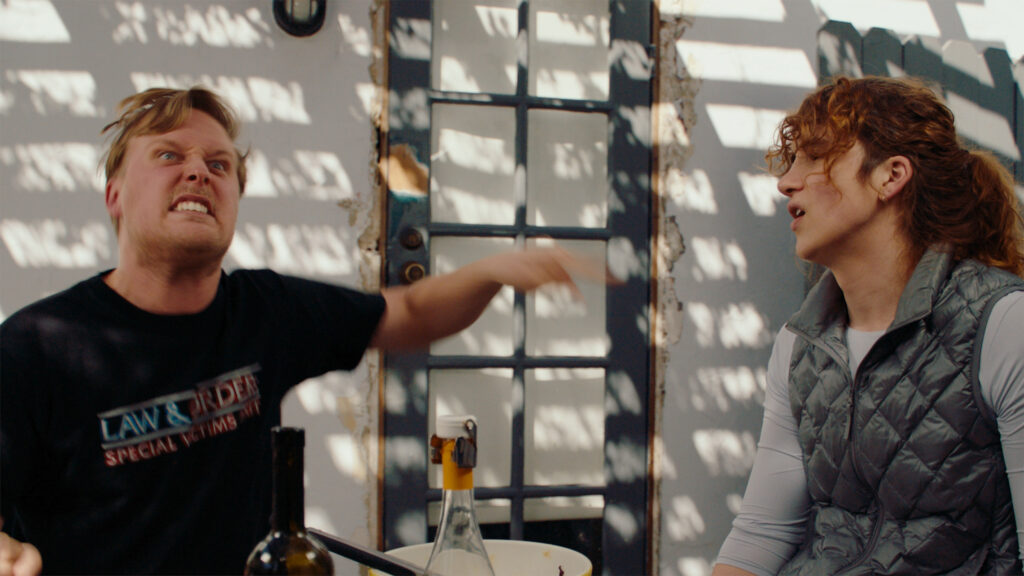 Part of the boundary-pushing indie episodic program, the short My Trip to Spain's comedic punches swing from subtle to satirical in a refreshing and unique take on transgender transition and queer hookup culture.
Transgender identity is touched upon in the Spanish-language drama The Cow Who Sang a Song Into the Future, while the documentary Framing Agnes provides a well-researched investigation into the lived experiences of transgender pioneers from the 1960s.
Meanwhile, Sirens, AM I OK?, Girl Picture, and Marte Um (Mars One) prominently feature the stories of young lesbians as they struggle to gain acceptance on both personal and political levels.
Finally, the documentary We Met in Virtual Reality has something for everyone — queer, straight, or somewhere in between — as humans continue to explore the ever-expanding metaverse and all that it offers our species in terms of personal discovery and communal understanding.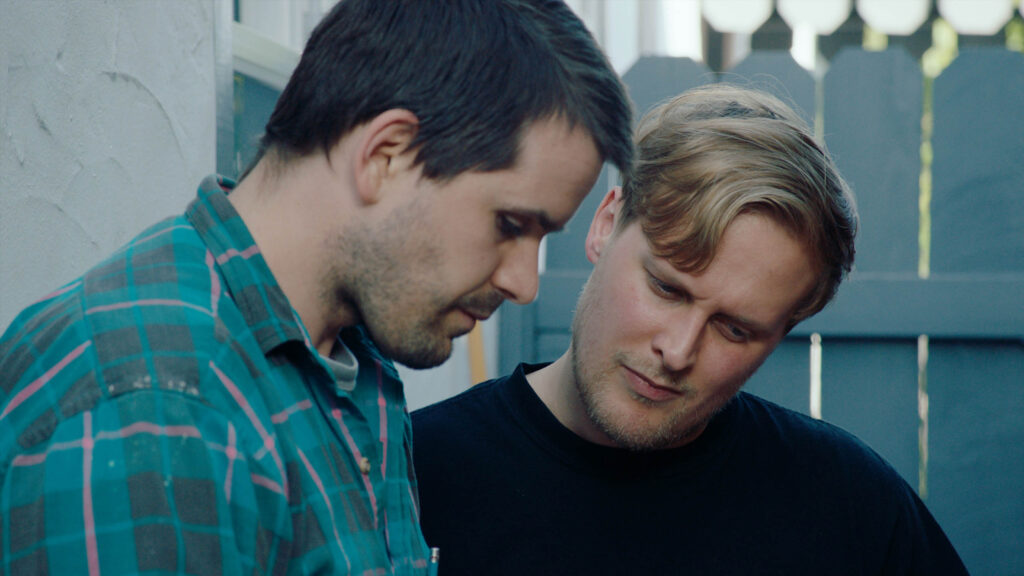 My Trip to Spain (Indie Episodic) — Self-described autodidact Alexis prepares to leave her LA bungalow in the care of her friend Charlie as she heads to Spain to undergo transitional cosmetic surgery. Once he arrives, Charlie wastes no time in trying to persuade Alexis to call it off. As he rails against unrealistic beauty standards perpetuated by social media, his sardonic straight-talking New Yorker energy contrasts with the sunny, laidback Southern California vibe. After Alexis leaves, Charlie turns his attention to the awkward neighbor-turned-handyman Bruno.
Meet the Artist: Theda Hammel on My Trip to Spain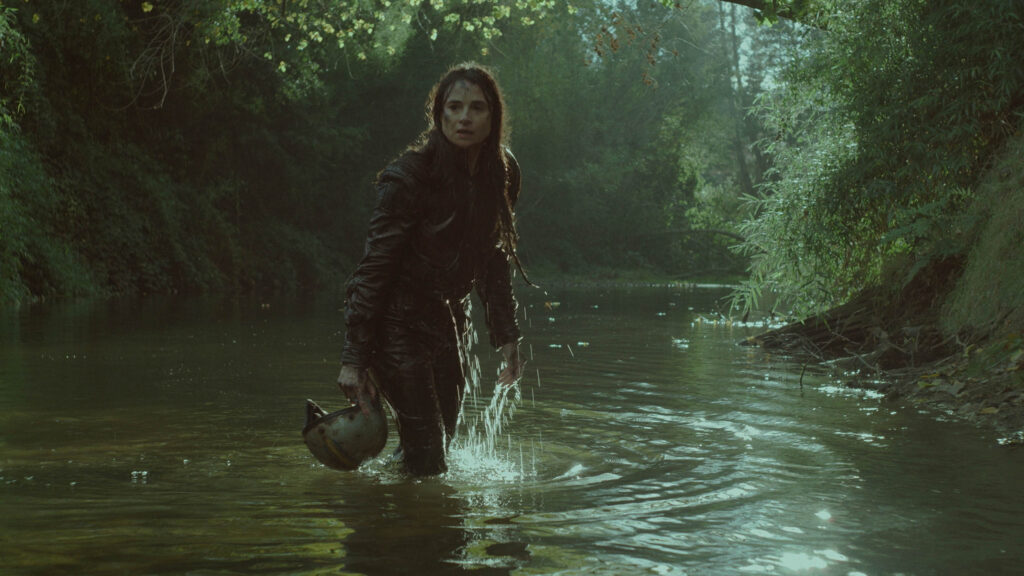 The Cow Who Sang a Song Into the Future (World Drama) — Magical realism propels the melodrama in The Cow Who Sang a Song Into the Future; the mysterious resurrection of her long-dead mother forces Cecilia to return home to her family's dairy farm in southern Chile. Once there, she struggles to find common ground with her estranged brother and father while grappling with the budding transgender identity of her eldest child, who seeks acceptance and connection.
Meet the Artist: Francisca Alegría on The Cow Who Sang a Song Into the Future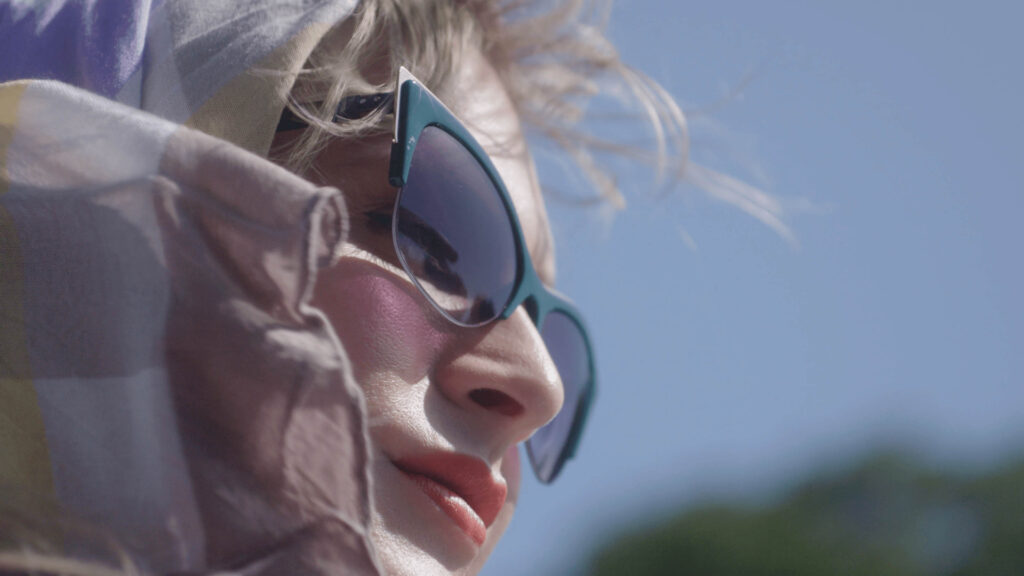 Framing Agnes (NEXT) — Playing on traditional documentary form in unique and innovative ways, Framing Agnes traces the lives of the transgender men and women who took part in Harold Garfinkel's gender health research at UCLA in the 1960s. With inimitable style and remarkable thoroughness, a group of trans actors, led by director Chase Joynt, piece together the individual histories of the transgender men and women who contributed to medical research at great personal risk.
Meet the Artist: Chase Joynt on Framing Agnes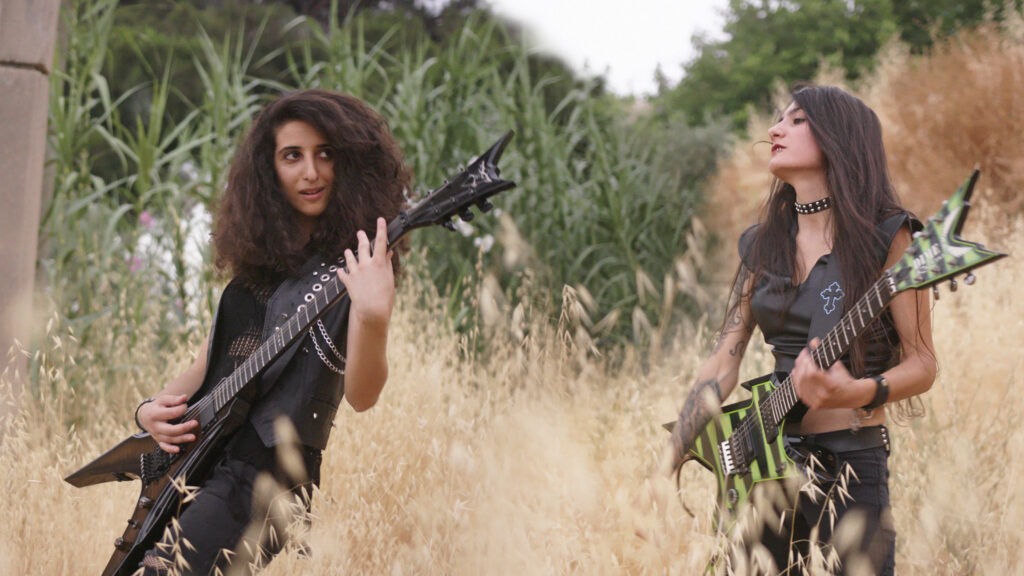 Sirens (World Documentary) — Set against the backdrop of civil unrest in Beirut, Sirens follows the trajectory of an all-woman thrash metal band — an anomaly in most places, and most certainly in Lebanon. All in their early- to mid-twenties, the five bandmates navigate protective parents, the ups and downs of creative collaboration, and friendship entangled with romantic love. Lebanese law prohibits sexual relations that "contradict the laws of nature" — and this fact weights heavily on Lilas Mayassi and Sherry Bechara, the band's guitarists, co-founders, and the main subjects of the documentary.
AM I OK? (Premieres) — Best friends since high school, Lucy and Jane do everything together. But right when bold, confident Jane gets a job promotion that will send her back to her native London, introspective, artistic Lucy realizes her sexuality is not as hetero as she once assumed. Their friendship is tested as the two women navigate the ensuing upheaval. Via an early-thirties identity crisis, AM I OK? is a millennial coming-of-age story of personal awakening.
Meet the Artist: Tig Notaro and Stephanie Allynne on AM I OK?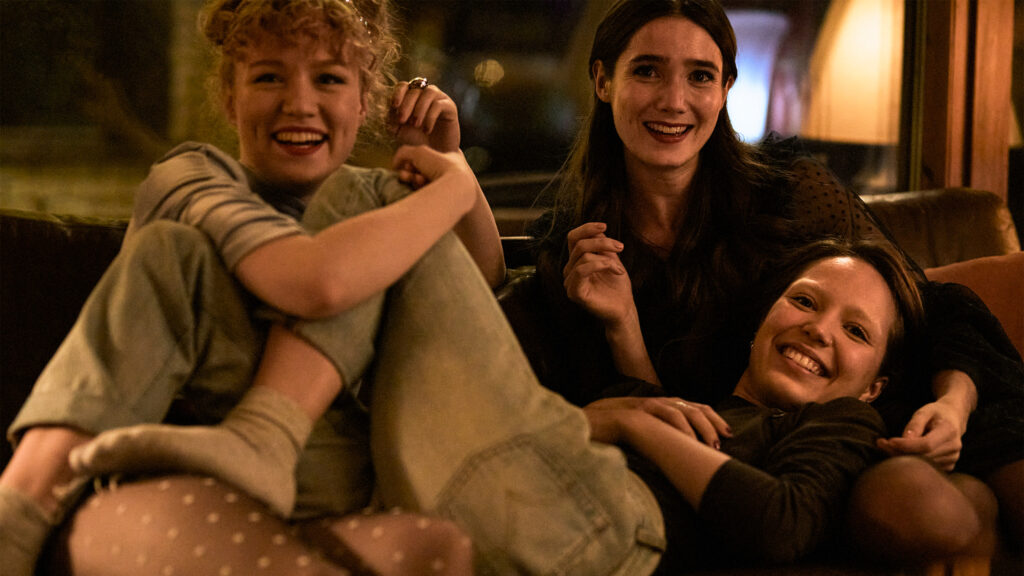 Girl Picture (World Dramatic) — Set in Finland and taking place over three consecutive Fridays, Girl Picture follows three college-age women as they navigate the liminal age between childhood and adulthood. Best friends Mimmi and Rönkkö are the closest of confidants, divulging their sexual frustrations and romantic aspirations while working at a smoothie kiosk in a Helsinki shopping mall. The volatile and edgy Mimmi begins a sudden romance with Emma, a driven but repressed figure skater with a disciplined training regime. Meanwhile, the whimsical Rönkkö awkwardly navigates an ever-expanding dating pool of young men, determined to experience sexual pleasure. Girl Picture paints an intimate and insightful portrait of young love and female friendship, delivered via the amplified, complex emotions of teenage life.
Meet the Artist: Alli Haapasalo on Girl Picture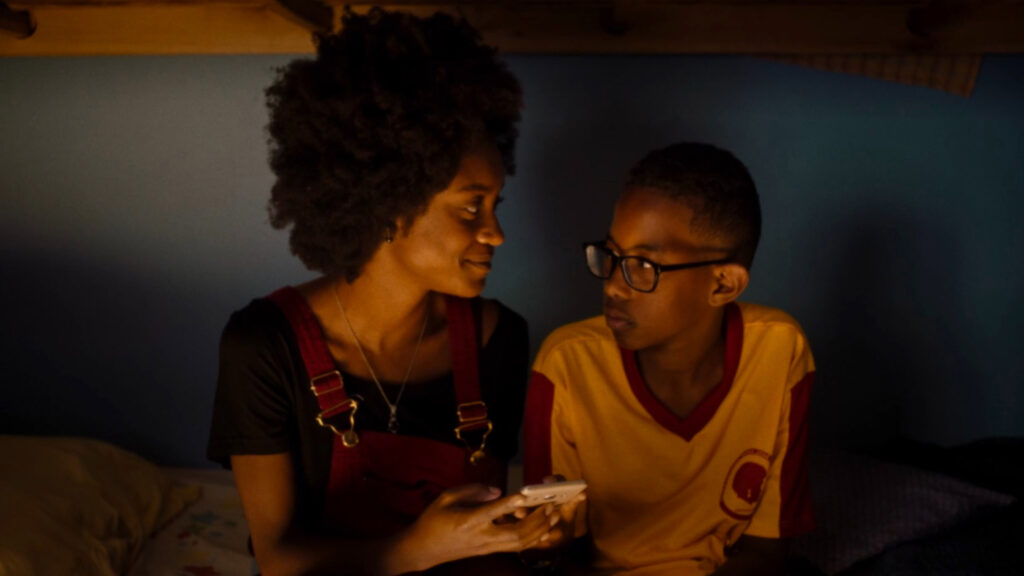 Marte Um (Mars One) (World Dramatic) — Providing a peek into the daily life and dynamics of a working-class Brazilian family, Marte Um (Mars One) follows eldest daughter Eunice, college student and activist whose unfolding lesbian romance with the free-spirited Joana emboldens her to branch out; Wellington, hardworking, overbearing father and recovering alcoholic; Tércia, compassionate and nurturing mother plagued by bad luck; and youngest son Deivinho, whose dreams of becoming an astronaut and traveling to Mars clash with his father's expectations.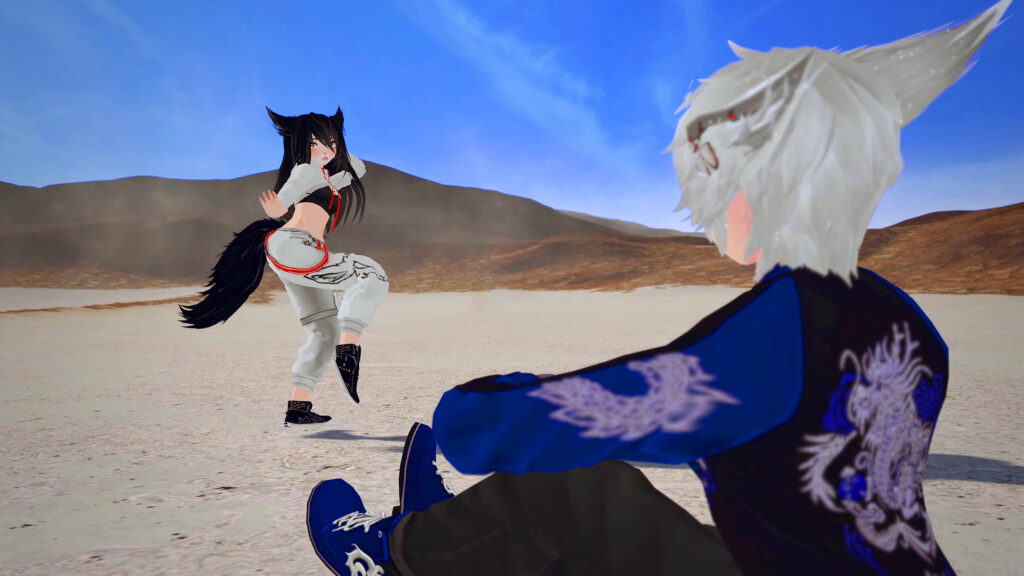 We Met in Virtual Reality (World Documentary Competition) — In virtual reality (VR) you can be whatever you want. Kermit the frog? Sure. A furby? Why not? Your avatar can have giant breasts, a foxy tail, glittery hair of any color. You can play with your physical appearance and explore your gender and sexual identity, all while driving race cars, roaming around with dinosaurs, taking sign language classes, playing pool, giving lap dances, and making new friends. Featuring the aforementioned and more, We Met in Virtual Reality offers a glimpse into the vibrant possibilities of the VR world, where opportunities for exploration, connection, and community abound.
Meet the Artist: Joe Hunting on We Met in Virtual Reality