By Bailey Pennick
Sometimes you just need to rip the Band-Aid off. Yes, it hurts like hell and, yes, it's still going to leave that mark that you somehow can't wash off, but it's an important part of healing.
Kamau Bell is here with a four-part documentary series to rip away the silence surrounding the complicated legacy of Bill Cosby. "These conversations have happened a lot behind the scenes, but I think we need to get them out into the light," Bell says while introducing the aptly titled We Need to Talk About Cosby. 
And Bell immediately delivers on that promise with an opening montage of comedians, educators, journalists, former colleagues, and Cosby survivors all deeply exhaling and shaking their heads when the topic of the legend is approached. It's not an easy conversation to start, have, or even conclude — as seen by the almost-real-time update to the series' final episode when Cosby is released from prison as his sexual assault conviction is overturned — but it's a necessary one as we all grapple with the uncertainty of what comes next and how we can protect the next generation.
After that initial moment, the conversations start to flow. Bell's series pulls back the curtain on accusations from over 60 women that Cosby drugged and sexually assaulted throughout his 50+ year career, and examines why the allegations against the globally known comedian came as such a shock to the world after decades of hard-fought progress for the visibility and pride of Black Americans on and off screen. 
"That's a delicate balance that Katie A. King, Geraldine L. Porras, and I came to," the director and stand-up comedian explains in the post-premiere conversation. "And there are two documentaries that were touchstones for me when making this film: Ezra Edelman's O.J.: Made in America…and Dream Hampton's Surviving R. Kelly. Surviving R. Kelly, [especially on] why it's important to hear directly from survivors and not reduce them to newsclips."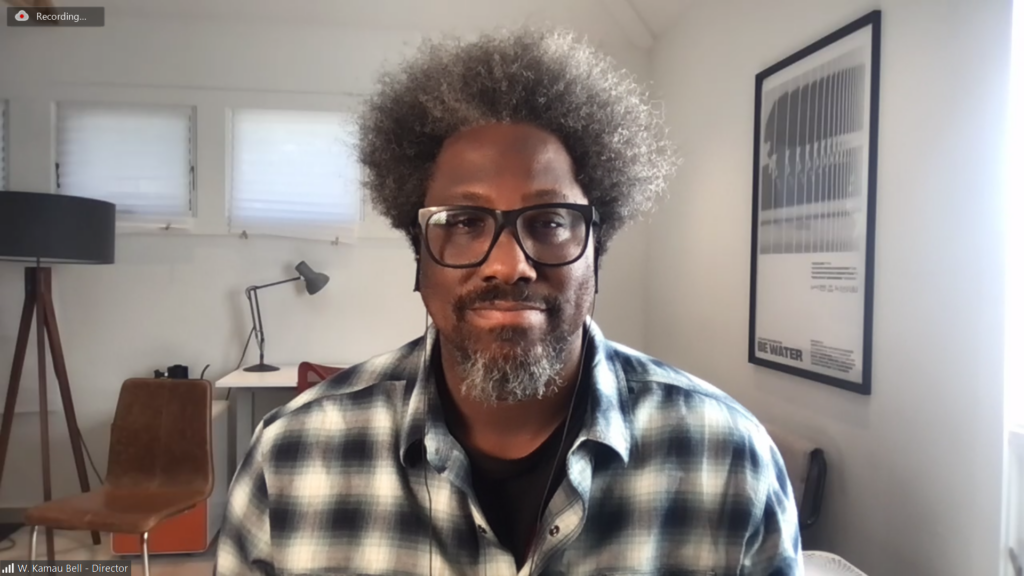 In highlighting the importance and triumphs of Cosby as a public figure — who eventually came to be seen as "America's Dad" through his iconic role of Cliff Huxtable on The Cosby Show — as well as his self-inflicted downfall, We Need to Talk About Cosby allows the participants and, in turn, the audience to express their complex and conflicted feelings about Cosby's reality and grieve the loss of the trustworthy figure they thought they knew. 
"It's bigger than Black people, though," Bell says about the separate-the-art-from-the-artist conversation. "It's about how we confuse a celebrity's persona with who they are." The panel, which includes survivors and journalist participants from the series, nods in agreement. He continues, "And that's one of the ultimate lessons of this film, and it's harder for Black folks because we don't have as many [celebrity role models] to begin with."
The series also examines the pervasiveness of rape culture, artfully depicting not just the story of survivors, but their process of healing and continued activism to change our society for the better. "There are many documentaries inside of this documentary," says Cosby survivor Stacey Pinkerton. Ben Lublin, husband of survivor Lise-Lotte Lublin, agrees, adding his appreciation of Bell's handling of such a massive subject: "This documentary…it's not just the information, it's the human aspect."
And that human aspect is what will keep us talking and fighting for change. To quote Sundance Film Festival programmer Sudeep Sharma during his premiere introduction, "Kamau does the hard work."