By Vanessa Zimmer

Every January, indie-film fans from around the globe converge in Park City to bear witness as visionary cinematic works flicker across the screen for the very first time. It's exhilarating enough to be part of those inaugural audiences — so imagine what it's like when it's your film premiering.
In anticipation of the 2022 Sundance Film Festival (packages go on sale December 17), we pulled together some of our favorite filmmaker stories about bringing their features to Utah. As you might expect, things got emotional.
Getting the Goose Bumps
Cinematographer Kirsten Johnson poured 25 years of moving images from shoots around the world into her first effort as a director, the autobiographical Cameraperson. There were rich scenes from the daily life of a Nigerian midwife and a Bosnian sheepherder, a conversation with a young boy who can't stop rubbing his missing eye as he calmly tells of a rocket attack and pulling a bicycle off the body of his brother. In another moment of intensity, Johnson pulls the camera off an anguished face and rests on hands instead.
When Johnson took this very personal, unconventional documentary to the 2016 Festival, as she stood in the theater before the screening began, she was not at all sure that people would get it.
"I remember the house was packed. My family was all there — all these people that I respected," Johnson recalled when we interviewed her earlier this summer. "And I was just like, in a state of, 'I'm going to have to deal with this if all these people are not feeling this movie.' And then to be in the room and realize, 'Oh, they're feeling it,' was just like one of the greatest reliefs of my life."
Audience members comprehended that she was talking about truth and connections and the effects of film on both those behind and in front of the camera. They seemed to understand about preserving mothers and fathers forever on film, about ethics, about making thoughtful decisions to portray pure, ugly violence in a way that is real but not exploitative.
All These Sleepless Nights, with its scenes of young people dancing and partying in the streets of Warsaw, screened the same year at the Festival. Johnson admired the Michal Marczak film a great deal and enjoyed dancing with the cast at a party afterward.
When they came to her film, she wondered, "'OK, these polished, these cool 20-year-olds, like, what are they going to think of the movie?' And at the end, one of them turned to me and said, 'Your film gives me geese on my arms.' And I was just like, 'It gives me goose bumps, too, to hear you say that.' "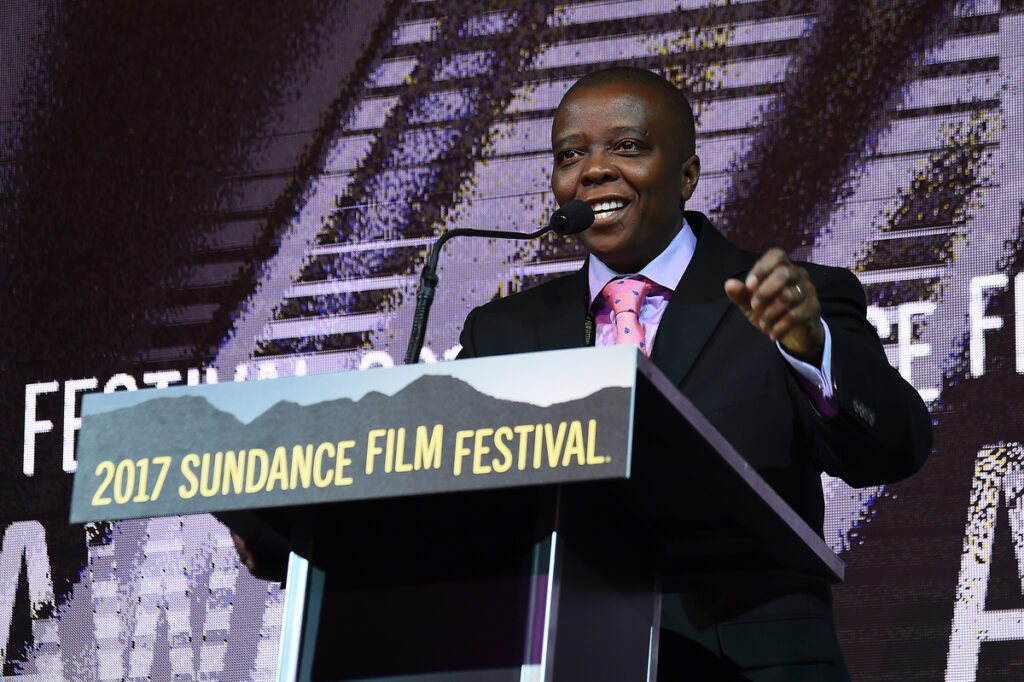 More Magic
The truth is, while audiences are enjoying the Festival vibe, those same people can become a memorable part of a filmmaker's Festival experience.
At the 2017 Festival, Yance Ford premiered Strong Island, a documentary about the 1992 murder of his brother William. He describes feeling stunned and grateful at the response to his story of a white shooter going free after the death of a young Black man.
At one screening, however, he noticed something different going on: "I was like, 'Wait, first of all, what's up with the row of guys who look very unhappy in polo shirts in the back row?' And then one of the theater managers said to me… 'I wasn't supposed to tell you this while she was here, but that whole row of people who stood up, that was Malia Obama's Secret Service detail." Malia Obama had attended the screening.
Ford celebrated the idea that his late mother, who was an integral part of the Strong Island story but died before the film premiered, and who so admired the Obama sisters, would have loved that. "She would have just been so thrilled to know that Malia had a chance to see that film and get to know her through the film. And that was a real joy for me as well," said Ford.
Likewise, Elizabeth Chai Vasarhelyi tells a similar story when her and Jimmy Chin's Meru came to town in 2015. Their film documented the struggle of three veteran mountain climbers to ascend Mount Meru in the Himalayas.
"It was like one of those dream festival experiences where slowly you start to show your film for the first time to the world. And I'll never forget standing with my editor at the back and our, like, fifth standing ovation. And he's like, 'I think people like the film,' and it was like magic. The film won an Audience Award. It sold very well and we got to see our work launched into the world."
After the film's largest screening in the Library, Vasarhelyi remembers, "I was walking out after the Q&A and the usher was like, 'You know, Jane Fonda and Lily Tomlin loved the film.'
"Yes, they were like, 'We overheard them in the bathroom and they really liked the movie.' And I thought that was hilarious."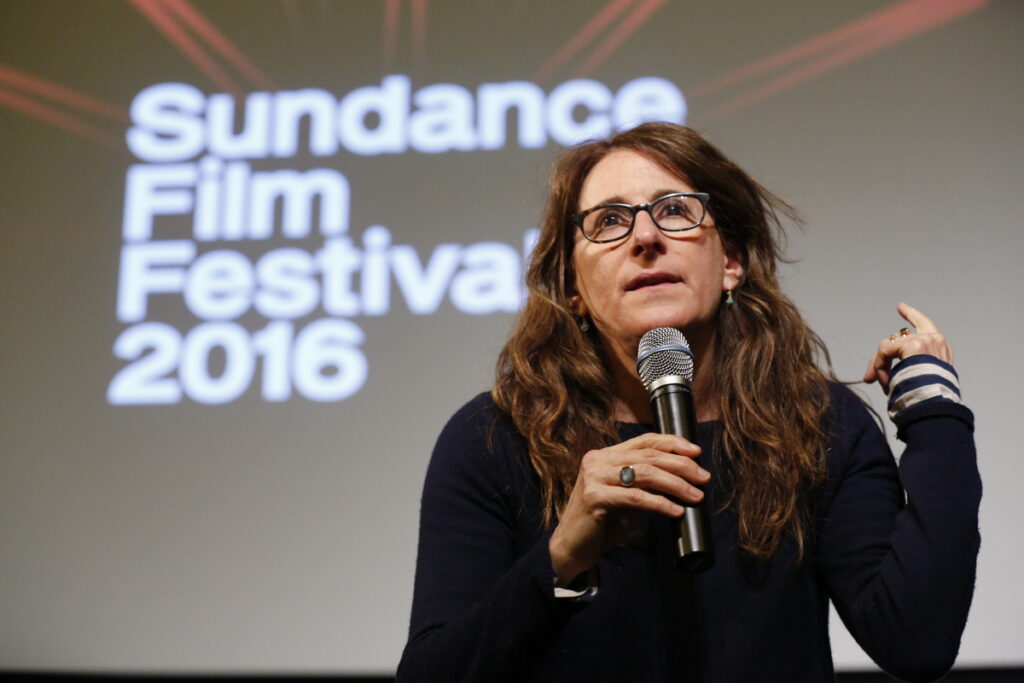 An Audience Eye-View
A veteran of Sundance, both as a director-writer at the Festival and an advisor at Sundance Institute labs, Nicole Holofcener identifies a transformative moment during a screening of her Friends With Money.
In the film, Jennifer Aniston portrays Olivia, who quits her high-paying job and takes to cleaning houses, affecting her relationship with her circle of upper-class friends on Los Angeles' Westside. At one screening, Holofcener and editor Robert Frazen decided to sit behind the curtain so they could watch the audience.
"Instead of sitting in the audience, we watched the audience, and I'll never forget that experience. It's really kind of amazing to think that I wrote this thing, it's very personal, and I directed this thing, and all these people are looking at it. Just the fact that they were looking up at the screen, and I got to see all of their reactions, and it was incredibly gratifying, really gratifying.
"It's surreal to think that you dream of doing this for a living and there you are. And I haven't had that experience since, but I don't need it again. It was great."
Interviews with filmmakers were conducted this summer as part of the Sundance Institute's celebration of its 40th anniversary.