by Bailey Pennick
When asked about how she first experienced I Love Lucy and its creators, Amy Poehler laughs as she tries to comprehend a time before being familiar with Lucielle Ball and Desi Arnaz. "I Love Lucy felt like it came with your television," the comedian says after the Sundance Film Festival premiere of her debut documentary. With 180 episodes in its six season run — and being the sit-com to invent syndication — Poehler's feeling that there wasn't a time before Lucy isn't hard to share. That doesn't even take into account their other shows and projects that kept them at the top of the public consciousness for decades.
Simply named Lucy and Desi, Poehler's doc set out to tell the story of the duo, from humble beginnings on the RKO lot to unstoppable power couple and beyond. Even in the retelling of their very public divorce, the film continues to be about them as partners. "We very much wanted to tell Lucy's and Desi's story," says the director in the post-premiere Q&A. "We focused on what kind of team they were and how they produced together."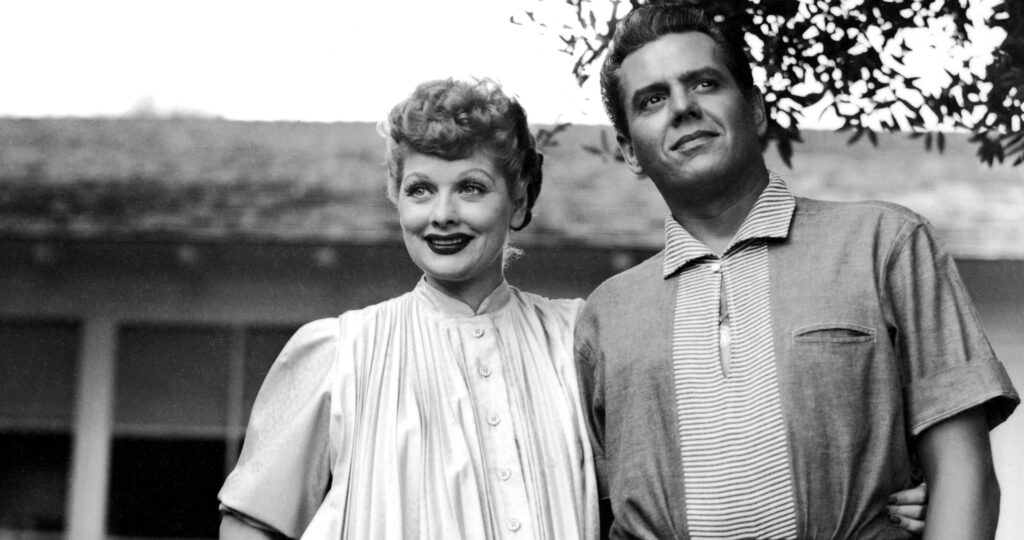 And what they produced together was groundbreaking innovations in terms of comedy, television production (including inventing the now-standard three camera setup), and brand marketing. Through interviews with people who knew the Desilu duo and archival footage, Lucy and Desi is a straightforward story of two remarkable people who worked harder than everyone else around them. With the addition of personal tapes, letters, and home movies courtesy of Lucie Arnaz Luckinbill, Lucy and Desi's daughter, the documentary becomes a tender story to the pair as humans.
"Listening to a lot of those tapes was so interesting to me," Luckinbill recalls. "Listening to my mother tell stories, in her own words, was fascinating." Poehler graciously gave the credit of the power of this film to being able to use those tapes. "We use all these words like maverick and trailblazer and icon and they're really nonhuman words. They're just people! And hearing their voices just reminds us of the multi-dimensionality of [Lucy and Desi]."
This simple story of two kids who decided to work together so they could start a family is the warm and gentle reminder that Lucielle Ball and Desi Arnaz were people, just like us.