by Bailey Pennick
Trinitie and Lee-Curtis Childs have been swirling around the heads of the Ebo twins for a while. Writer-director Adamma Ebo started writing about a fictional Southern Baptist megachurch (Wander To Greater Paths) as a short film, but she knew that these characters would take her on a different journey. "Trinitie and Lee-Curtis were always there," Adamma says with a smile. "The story [of the short] was much different, but the [two of them] were always there."

Once you see Honk For Jesus. Save Your Soul. — the Ebos' dark satire about a disgraced pastor and his first lady trying to recapture the magic of their once-devout congregation — you'll find the couple sticking in the back of your brain, too. The incredible performances by Regina Hall and Sterling K. Brown bring to life this complex pair who are both hilarious and tragic. With nuanced takes on the passion for everything from the power of Christ to the power of Prada, Hall and Brown light up the screen even as Honk's plot gets darker.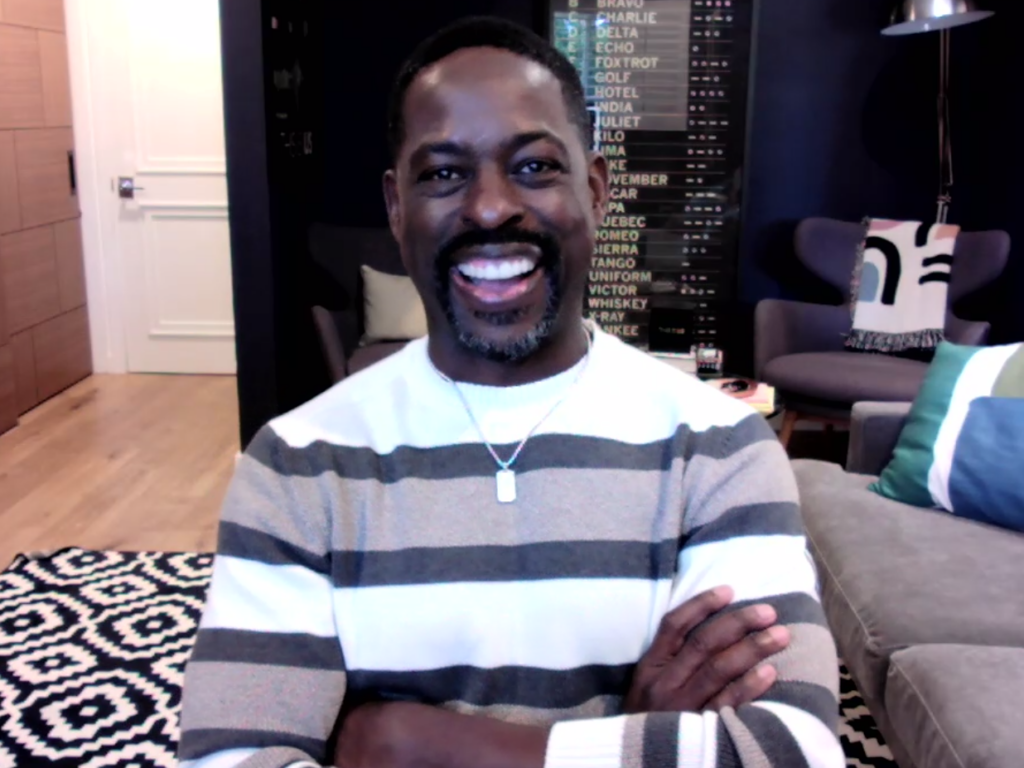 "I saw so much of [Trinitie] in the writing," says Hall about how she inhabited such an intricate character. "It's so helpful to have that already [because] you could already see a character there on the page." Brown celebrates his collaboration with Hall as one of the reasons that Lee-Curtis leaps off of Adamma's pages: "There's a sort of yin and yang between Trinitie and Curtis. He can't have his larger-than-life nature if he doesn't have someone there keeping him grounded, crossing the i's and the t's. So he relies on his wife, but he wants to make her not be such a stick in the mud!"
Throughout all the laughs and jokes cracked during the post-premiere Q&A, it's clear that Honk For Jesus. Save Your Soul. was a labor of love mixed with some great improvisation. "I'm proud of a lot of this movie, but these performances are what I sing about the most," says Adamma. Producer Adanne Ebo, sitting next to her sister, doubles down: "We knew that Regina and Sterling were going to kill it."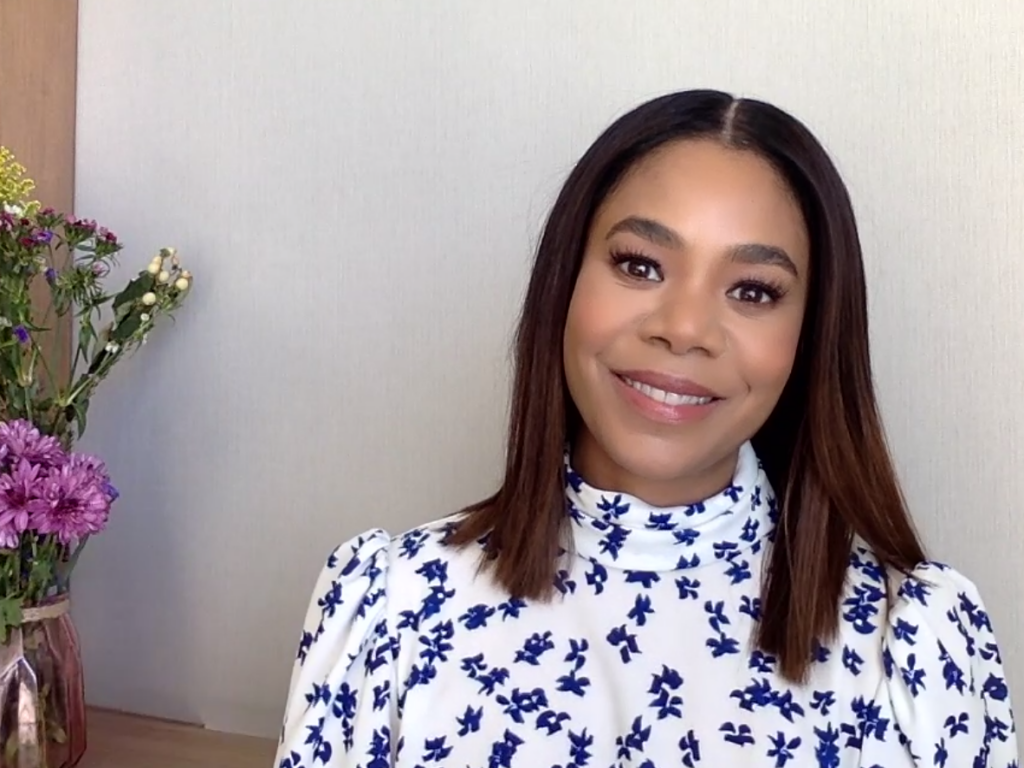 One of the ways that Brown and Hall's performances shine is within Honk's different types of storytelling. "I wanted to incorporate faux-documentary style because I was really interested in this nebulous area of what's the truth, what's not the truth," Adamma explains. "A lot of people take docs for fact and so I was really interested in my characters not telling the truth when the cameras are on and then having their real personalities [come out] when they're not — inverting [those expectations]."
Adamma continues, thinking about the world she and her sister grew up in, "That's a lot of Black megachurch culture, performing." She pauses and channels one of the characters from her film: "It's almost like theater." Pull up a pew.