By Vanessa Zimmer
Imagine if the Sundance Institute looked in the mirror and saw Indie Memphis staring back.
The similarity of their profiles is remarkable. Both are nonprofits dedicated to supporting independent cinema and filmmakers. Both offer artist grants, mentorships, and related programs year-round. A large part of the mission of each is an annual festival, one in Park City, Utah, the other in Memphis, Tennessee, both championing films conceived far outside the Hollywood studio system.
So, it seems only natural that the two should become partners. 
Indie Memphis is one of seven satellite screening sites set up to safely allow in-person audiences during this year's Sundance Film Festival. This is the second year for the partnership; last year, when the Festival was entirely online because of the COVID-19 pandemic, Indie Memphis screened its films at a longtime local drive-in theater, one that's been operating continuously since the 1960s. 
"From our end, it was an easy yes once asked, because our values are so aligned, especially with Black women at the helm there, like Tabitha Jackson and Gina Duncan," says Miriam Bale, artistic director at Indie Memphis, in a Zoom interview. "We also have long admired the filmmaker support program, the Indigenous Program, now run by legend Adam Piron, and programmers including Dilcia Barrera. We love what they do and we hope our organizations have similar values."
In this, its 25th year, Indie Memphis may be slightly younger than the Sundance Institute, which celebrated its 40th birthday last year. But, as everyone knows, age is just a number. The important thing is the commitment:
"We've always had a strong emphasis on experimental film, something that we call Departures," says Bale. "But in the last seven years, there's been a dedicated effort to make the festival better reflect the city, which is over 60%, somewhere between 60% and 70%, Black. 
"And we readily admit that it was historically a white-run institution, but through our programmers, myself and my co-programmer Kayla Myers, and working with the community and (our) Black Creators Forum, we've really tried to make Indie Memphis feel more like Memphis."
The films that find a home at Indie Memphis, says Bale, most resemble the bold, innovative, and forward-thinking films in the NEXT category at the Sundance Film Festival. "We try to differentiate ourselves from LA or Atlanta, which have, like, big Hollywood productions, and we try to support the sort of smaller, truly indie, maybe even handmade, weird quirky films like that."
Not surprisingly, Indie Memphis audiences also love films about music documentaries — on music and musicians, even musicals, Bale says.
"What makes Memphis, I think, and Indie Memphis special is that we have just these really open-minded audiences… We have fun-loving audiences who love kind of dark comedies, and we have audiences who are willing to try things that are more experimental. We have audiences that love history, and especially unique history and music history." They like films that are "maybe not for everyone," Bale adds.
For example, Jobe'z World, an unusual film about a middle-aged Rollerblader, made its world premiere at the 2018 Indie Memphis Film Festival. One person in the audience boldly spoke up at the Q&A afterward: "I just want to say this was the best movie I've ever seen in my life."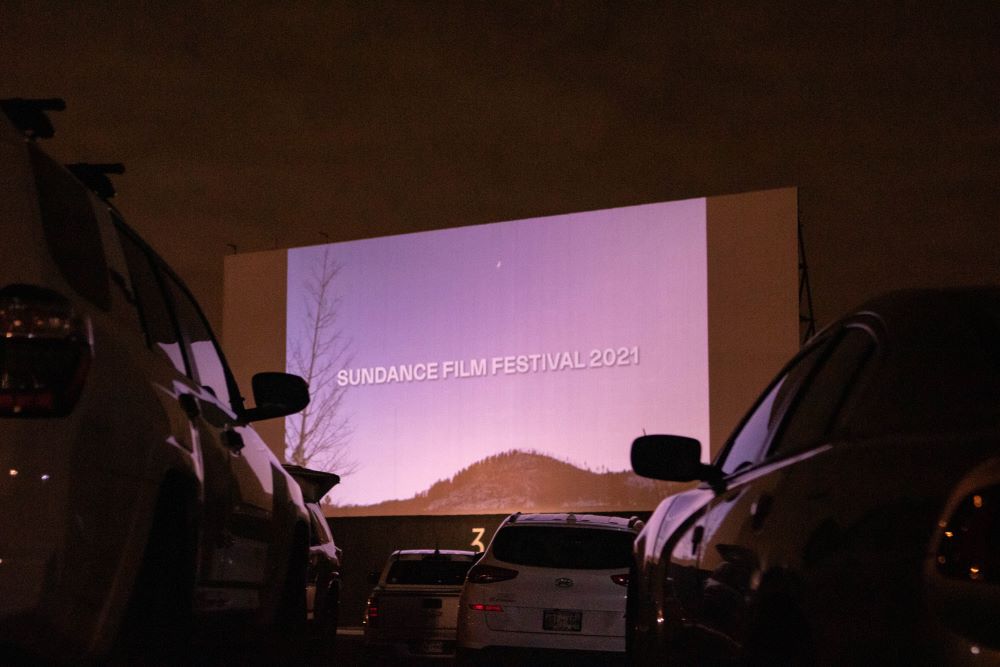 This year, Indie Memphis will screen the eight Sundance Film Festival feature films and two short films at the Crosstown Theater, a fairly new, large, and "beautifully designed" space, said Bale — adding that it is named after a theater that Memphis notable and "King of Rock and Roll" Elvis Presley used to visit.
Indie Memphis' plans to open its own seven-day-a week arthouse theater was sidetracked by COVID-19. The organization quickly pivoted to weekly online films, and Bale says the five-employee entity hopes to revive the idea and open a theater when the time is right.
The Indie Memphis Film Festival successfully completed its six-day October 2021 run by limiting capacities and requiring attendees to be fully vaccinated and masked. Bale says the organization feels confident in employing the same restrictions for the Sundance Film Festival satellite screenings. 
"My hope with 2022 is that we can all just ride the wave of changes comfortably, just feel more comfortable, just make the most of it… And hopefully be back in the theaters," by the end of the year, she says "Because there's no place more sacred to me than a movie theater."
A film critic reborn to much greater satisfaction as a film curator, Miriam Bale looks forward to the satellite screenings, and one film in particular that resonates with her, Emergency, a comedic film about a group of Black and Latinx college friends who wrestle with the ramifications of calling police when they find a white woman unconscious on their living room floor.
"I think Emergency is singular and so strong, achieving something I haven't quite seen in films before. It may cause some controversy, but we love that kind of daring."