What do Oscar De La Hoya, Jesse Eisenberg, and documentarian Sam Green all have in common? They're all part of our explosive Day One lineup for the 2022 Sundance Film Festival!
With the Festival mere hours away, we thought that we'd give you a quick breakdown of the exciting cinematic offerings and happenings for this first day: January 20, 2022. Below you'll find the films premiering as part of the Day One festivities — narrowing down your screening schedule is your own personal struggle. 
However, before we all dive into our own cinema experiences, make sure to join us for an Opening Night Festival Welcome and premiere performance of 32 Sounds (4 p.m. MT). Our very own Robert Redford, Joana Vicente, and Tabitha Jackson provide a welcome to this year's festival and New Frontier Chief Curator Shari Frilot introduces the world premiere of Sam Green's 32 Sounds. You'll also be the first to witness the short film Spirals, featuring Carrie Mae Weems.
Mark your calendars and get a good night's sleep for tomorrow!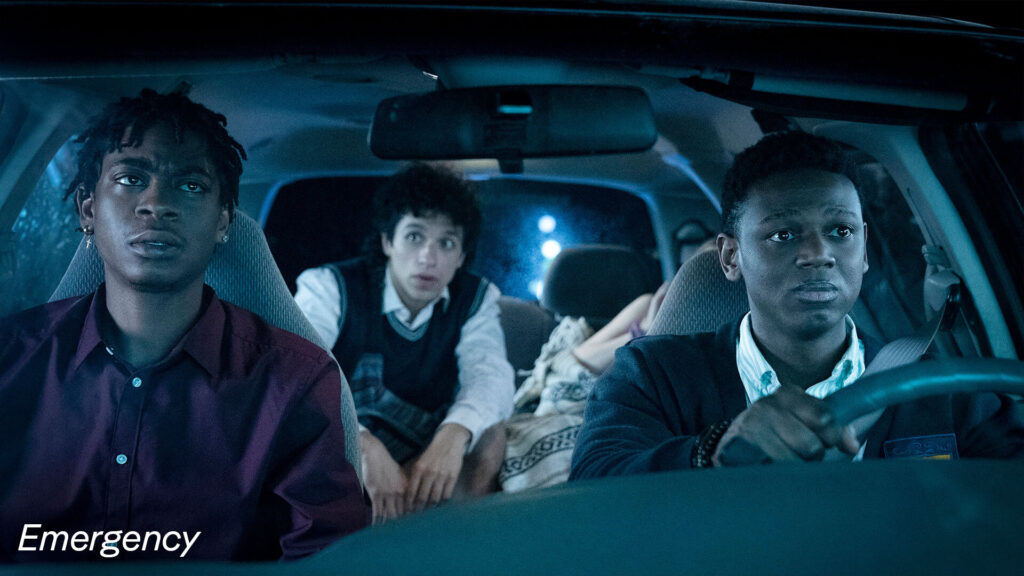 32 Sounds
An immersive documentary and sensory film experience that explores the elemental phenomenon of sound and its power to bend time, cross borders, and profoundly shape our perception of the world around us.
LEAD ARTIST: Sam Green
PRODUCERS: Josh Penn, Tommy Kriegsmann
Emergency
Ready for a night of partying, a group of Black and Latino college students must weigh the pros and cons of calling the police when faced with an unusual emergency.
DIRECTOR: Carey Williams
PRODUCERS: Marty Bowen, Isaac Klausner, John Fischer
Fire of Love
French, English
Intrepid scientists and lovers Katia and Maurice Krafft died in a volcanic explosion doing the very thing that brought them together: unraveling the mysteries of volcanoes by capturing the most explosive imagery ever recorded. A doomed love triangle between Katia, Maurice, and volcanoes, told through their archival footage.
DIRECTOR: Sara Dosa
PRODUCERS: Shane Boris, Ina Fichman, Sara Dosa
Marte Um (Mars One)
Brazil
Portuguese
In Brazil, a lower-middle-class Black family of four tries to keep their spirits up and their dreams going in the months that follow the election of a right-wing president, a man who represents everything they are not.
DIRECTOR/SCREENWRITER: Gabriel Martins
PRODUCERS: Thiago Macêdo Correia, André Novais Oliveira, Gabriel Martins, Maurilio Martins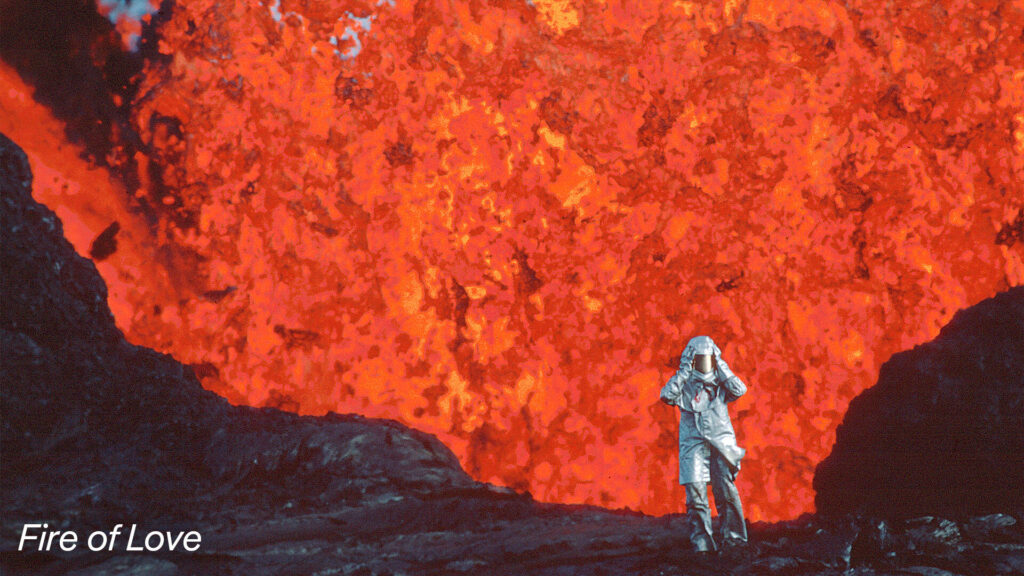 Tantura
Israel
Hebrew, English, Arabic
In 1948, the State of Israel was established and war broke out. Hundreds of Palestinian villages were destroyed with their inhabitants killed or exiled. The film focuses on one village — Tantura — bringing to light Israel's founding myth and its society's inability to come to terms with its dark past.
DIRECTOR: Alon Schwarz
PRODUCERS: Shaul Schwarz, Maiken Baird
La Guerra Civil
Nonfiction
The epic rivalry between iconic boxers Oscar De La Hoya and Julio César Chávez in the 1990s sparked a cultural divide between Mexican nationals and Mexican Americans. A chronicle of a battle that was more than a boxing rivalry, and examining a fascinating slice of the Latino experience in the process.
DIRECTOR: Eva Longoria Bastón
PRODUCERS: Eva Longoria Bastón, Grant Best, Bernardo Ruiz, Ben Spector, Andrea Cordoba
The Princess
Nonfiction
Princess Diana's story is told exclusively through contemporaneous archive, creating a bold and immersive narrative of her life and death. Turning the camera back on ourselves, it also illuminates the profound impact she had and how the public's attitude toward the monarchy was, and still is, shaped by these events.
DIRECTOR: Ed Perkins
PRODUCERS: Simon Chinn, Jonathan Chinn
When You Finish Saving the World
Fiction
Evelyn and her oblivious son, Ziggy, seek out replacements for each other. As Evelyn desperately tries to parent an unassuming teenager at her shelter, Ziggy fumbles through his pursuit of a brilliant young woman at school.
DIRECTOR/SCREENWRITER: Jesse Eisenberg
PRODUCERS: Ali Herting, Dave McCary, Emma Stone
The Worst Person in the World
Norwegian
Fiction
Four years in the life of Julie, a young woman who navigates the troubled waters of her love life and struggles to find her career path, leading her to take a realistic look at who she really is.
DIRECTOR: Joachim Trier
PRODUCERS: Thomas Robsahm, Andrea Berentsen Ottmar
A Love Song
Fiction
Two childhood sweethearts, now both widowed, share a night by a lake in the mountains. A love story for those who are alone.
DIRECTOR/SCREENWRITER: Max WalkerSilverman
PRODUCERS: Dan Janvey, Jesse Hope, Max Walker-Silverman
FRESH
Fiction
The horrors of modern dating are seen through one young woman's defiant battle to survive her new paramour's unusual appetites.
DIRECTOR: Mimi Cave
PRODUCERS: Adam McKay, Kevin Messick, Maeve Cullinane