[Above: A still from "The Stroll," coming to HBO and Max tonight at 9 p.m.]
By Stephanie Ornelas
Kristen Lovell wants you to know that trans people have a history.
"This is history we don't get taught in school," Lovell says of her debut feature film, The Stroll, in a Zoom interview.
"We don't get taught anything about LGBTQ+ history in school. And because the past 20-something years feel so recent, we're not getting a broader understanding of that time period. I want people to go into the film learning this history and take away that there's all this increased visibility, but I want more than just visibility," she stresses.
"I want to see more trans people working, finishing school. Because before it was unbearable to even finish, so to see a trans person come across that graduation line is a powerful thing. We need more doctors, lawyers, filmmakers. We need these things."
The Stroll, which Lovell co-directed alongside Zackary Drucker, tells the history of New York City's Meatpacking District from the point of view of transgender sex workers who lived and worked there. Lovell worked The Stroll for a decade, and in her documentary, which premiered at the 2023 Sundance Film Festival, she reunites her sisters to recount the violence, policing, homelessness, and other obstacles they overcame to build a movement.
"When I started the groundwork [for The Stroll], I was at the Artist Academy at Lincoln Center, and we had just wrapped up The Garden Left Behind, which I co-produced, and I'm sitting there listening to Martin Scorsese — he was there giving a talk — and he was talking about New York stories. And I already had The Stroll [in mind], but I didn't know what my next project was going to be. I was like, 'What better New York story to tell than about The Stroll?' I was immediately on it and determined." 
The fact that the story of The Stroll hadn't been told properly before motivated Lovell to bring her film to life. But accessing certain footage presented major obstacles — challenges that LGBTQ+ artists are continually up against solely due to their identity.   
As trans artists work to reclaim space and their lives, Lovell points out that useful footage and other materials often remain in the hands of people who aren't a part of and don't advocate for the trans community. And getting the materials from them ended up being one of the biggest challenges she faced when making the film.
"There was one person who had this beautiful footage — and the footage was beautiful, but the situation was not — it showed more deeply Egypt's [one of the main subjects in the film] story about living inside of the garbage trucks," Lovell explains. "But these people were religious delegates whose mission was to detransition and bring these trans women into salvation. So they didn't want us to use the footage once they realized the film was being headed by two trans women. They pulled out. And there were other elements of the film that we had to lose." 
"But it turned out beautifully," she continues. "And when we took [those scenes] out, it still was seamless, and it's the story that you're seeing."
While the film includes several heart-wrenching accounts like Egypt's, it also delivers a beautiful celebration of its subjects' lives, how they've made an impact on young trans people, and where they are today.
"I wanted to use as much screen time as possible to show that, despite everything that we've been through, we're still here, we're working, we're just trying to move on with our lives, we're trying to be just as successful — have a home and a car, some people raise families," says Lovell. 
"We want all of the same things, too. We don't even want to have to go through all of this. We just want to be happy and live our lives. I had to show that even though this was their story, and some people have been going through these things for decades, we still gotta eat, we still gotta live, we still gotta thrive — and that thriving element was the main catalyst for showing that — it's to show trans people thriving, and that through all of that adversity, they're still here."
Lovell and her team weren't able to touch on everything they wanted to in the film. Like the story of Tyler Hunter, a woman who was in a car accident and was denied medical attention because she was trans. Lovell points out that visibility isn't enough for trans people; they need to be put in positions of power and given the same educational opportunities as those who do not identify as trans or LGBTQ+. 
"On the side of the road, they refused to work on her because they discovered she was trans. I used to do Trans 101 [classes] in the medical community, and I would say, 'You do realize trans people are human. You don't need a special course on how to treat a human being.'"  
Lovell wanted to be a filmmaker ever since she picked up a toy camera as a child, and the industry just needed to show her — and the rest of the trans community — that same support in return. 
The LGBTQ+ community still needs more advocacy when it comes to telling their stories authentically, but The Stroll is proof that the trans community is closer to getting the representation they've been fighting passionately for. At the 2023 Sundance Film Festival in January, Lovell was honored with the U.S. Documentary Special Jury Award: Clarity of Vision. 
"It was so powerful for me. As a young person, [I'd] always kept up with film. Film had always been a passion of mine. Since I picked up this Fisher-Price thingy and I was able to go like this," she says, miming cranking an old movie camera. 
"I fell in love with film. For me, keeping track of seeing my name in Variety or The Hollywood Reporter, having my film premiere and winning a Sundance award — it's surreal to me. Are you kidding me? This is my life?" 
In the film, Lovell recalls a time when she had to sleep in New York movie theaters. Today, she's an award-winning director whose debut film will reach audiences far and wide as it streams on HBO and Max — and she's educating a multitude of viewers in the process.
"From my days in the movie theater to accepting an award from Sundance, it's powerful, and it's a testament of never giving up," she says.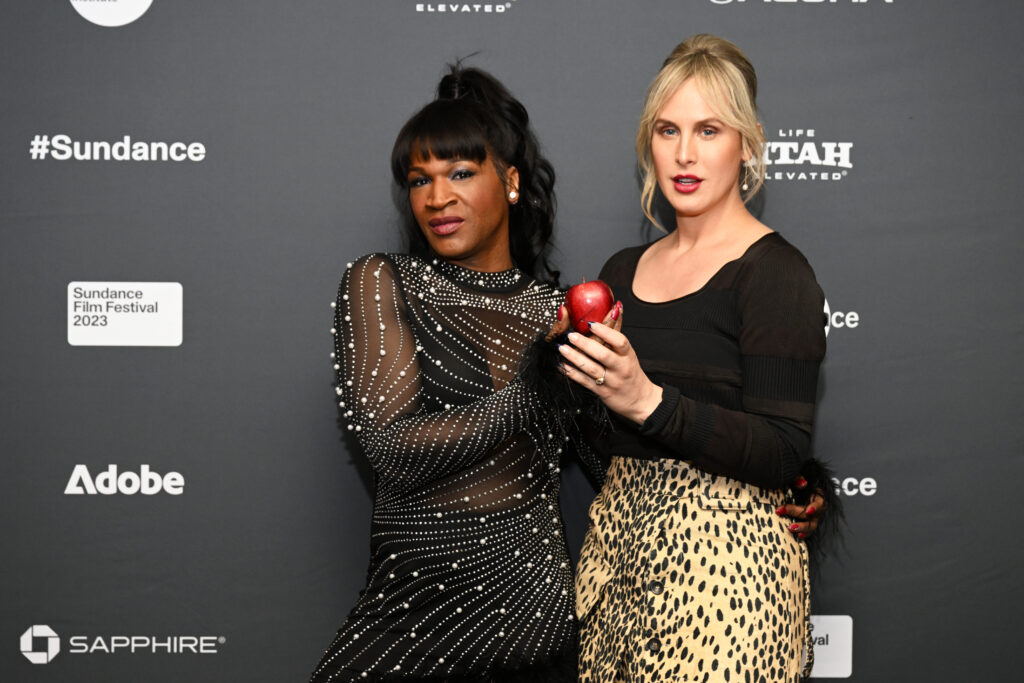 Toward the end of the Zoom interview, Lovell offered some compelling advice for young aspiring trans directors who hope to be where she is one day:  
"By any means necessary, make your films. Because that short film, that project that you were unsure about, will lead you in the right direction whether you think it's good or not. It will still lead you on the path that you need to go. We feel that we have to have all this funding, but there are ways in which you can make film and be a filmmaker without exuberant budgets. Just start with the baby steps first, and eventually you'll get where you need to be. Whatever your dream is, pursue it. You might have haters and people not believing in you, and you might have your ups and downs, but never ever give up on your dreams."  
Check out The Stroll, coming to HBO and Max June 21.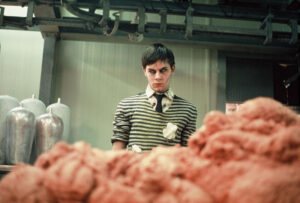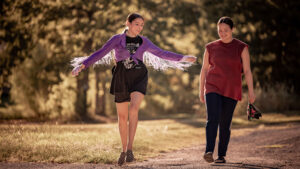 John Cooper is the emeritus director of the Sundance Film Festival, a role he stepped into this summer after serving as Festival director from 2010 to 2020. He originally joined Sundance Institute in 1989.
PS: The Sundance Institute is now on Letterboxd! Check out this list there and give us a follow.