While the official start of Spring is still a couple of weeks away, the beginning of SXSW this weekend gives us the same feeling of warmth and renewal — not to mention the fullness from all the best breakfast tacos and barbecue that Austin, Texas, has to offer!
This year, we're thrilled to see so many friendly faces and familiar titles gracing the SXSW screens. From 2022 Sundance Film Festival alums to Sundance-supported projects making their debut, there's a lot for champions of independent cinema to celebrate deep in the heart of Texas.
As we know, film festival programs can be daunting with all of their offerings, so below we've provided you with a quick cheat sheet of all the SXSW films that were born from the Sundance family. No need to thank us, just raise your mason jar cocktail to us once in a while.
And if you'd like to know more about the programs and initiatives mentioned in this list, click here.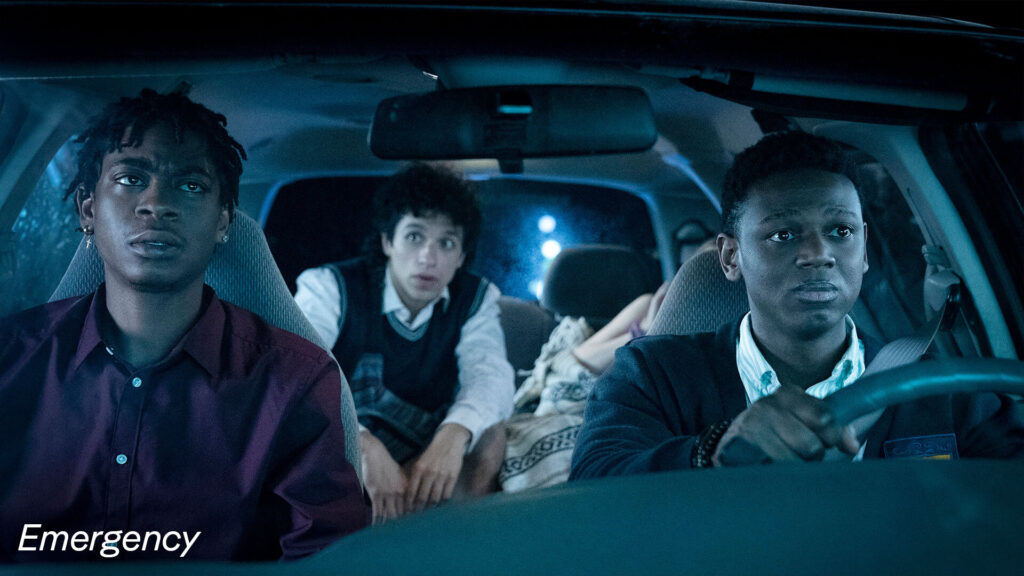 2nd Chance — Sundance Film Festival 2022
32 Sounds — Sundance Film Festival 2022
Aftershock — Catalyst Program, Sundance Film Festival 2022
Bestia — Sundance Film Festival 2022
Boycott — Documentary Film Program
Brownsville Bred — Outreach & Inclusion Program, Elaine del Valle was a Miami Intensive
Cha Cha Real Smooth — Sundance Film Festival 2022
Daddy's Girl — Sundance Film Festival 2022
Descendant — Documentary Film Program, Sundance Film Festival 2022
Emergency — Sundance Film Festival 2022
Fire of Love — Documentary Film Program, Sundance Film Festival 2022
If I Go Will They Miss Me — Sundance Film Festival 2022
Long Line of Ladies — Indigenous Program, Women at Sundance, Shaandiin Tome (co-director) was also an Adobe fellow, Sundance Film Festival 2022
Mama Bears — Women at Sundance, Financing Intensive 
Minimum Mass — Raqi Syed and Areito Echevarria (directors/screenwriters) were part of the Interdisciplinary program
The Return of Tanya Tucker — Catalyst Program
Soft Animals — Sundance Film Festival 2022
Stranger Than Rotterdam with Sara Driver — Sundance Film Festival 2022
TikTok, Boom. — Women at Sundance, Shalini Kantayya (director) was a Momentum Fellow 
Video Visit — Outreach & Inclusion Program, Malika Zouhalli-Worrall (director) was a Momentum and Adobe Fellow
Warsha — Sundance Film Festival 2022
Watcher — Sundance Film Festival 2022
What We Leave Behind — Documentary Film Program, Women at Sundance, Iliana Sosa (director) was an Adobe Fellow