[Pictured: Beasts of the Southern Wild]
By Stephanie Ornelas
It's the season of Cannes! The 76th annual Cannes Film Festival kicked off today, so we're looking back at some of the Sundance-supported films that have screened at the eclectic annual film festival in France. The following projects were championed through Sundance Institute grants, labs, and other initiatives. We're always thrilled when projects we've supported go on to reach new, wider audiences at events like the Cannes Film Festival.
Who could forget when Shaunak Sen's All That Breathes wowed audiences and jurors alike at the 2022 Cannes Film Festival after nabbing the Grand Jury Prize: Documentary at the Sundance Film Festival just months before? Sen traveled to France to see his film win the festival's top documentary award — the Golden Eye. And his film certainly isn't the only Sundance-supported project that's been honored at Cannes. Charlotte Wells' Aftersun was supported through several Sundance labs before having its world premiere at the 2022 Cannes Film Festival, where it was awarded the French Touch Prize of the Jury.
In honor of the festival convening today, let's dive into seven projects supported by Sundance Institute that have graced Cannes Film Festival programs in recent years, from influential documentaries to gripping dramas. The seven films listed below made the journey from Sundance to Cannes, captivating audiences along the way:
Beasts of the Southern Wild (2012 Sundance Film Festival, 2009 Feature Film Program, 2009 Producers Program, 2009 Annenberg Film Fellowship Grant) 
After competing in the Un Certain Regard section at the 2012 Cannes Film Festival, director Benh Zeitlin's feature debut was honored with the Caméra d'Or award. The drama tells the story of 6-year-old Hushpuppy (Quvenzhané Wallis) who's facing two obstacles: her hot-tempered father's fading health and melting ice caps that flood her ramshackle bayou community and unleash ancient aurochs.
Fruitvale Station (2013 Sundance Film Festival, 2012–2013 Feature Film Program, 2012 Time Warner Storytelling Fellowship)
Ten years ago, writer-director Ryan Coogler's feature debut, Fruitvale Station, won the Grand Jury Prize and the Audience Award in the U.S. Dramatic category at the 2013 Sundance Film Festival. The film tells the true story of Oscar Grant III (Michael B. Jordan) as it chronicles the hours leading up to a fatal altercation with police on New Year's Day in 2009. Coogler's film would go on to screen in the Un Certain Regard section at the 2013 Cannes Film Festival, where it won Best First Film. 
Bull (2016 Feature Film Program, 2016 Women's Financing Intensive, 2016 Producers Program) 
After Annie Silverstein went through multiple Institute programs for Bull, her film premiered at the 2019 Cannes Film Festival in the Un Certain Regard section. The drama is centered on a headstrong teenager from a rural area outside Houston who's forced to work for an aging bullfighter (Rob Morgan).   
Patti Cake$ (2017 Sundance Film Festival, 2016 Film Fund Grant, 2014 Feature Film Program, 2014 Producers Program, 2014 Catalyst Forum) 
Director Geremy Jasper's feature debut closed out the 2017 Cannes Film Festival's Directors' Fortnight section. The film follows New Jersey–based aspiring rapper Patricia Dombrowski (Danielle Macdonald), also known as Killa P, who undertakes an unlikely quest for glory in her hometown.
Aftersun (2020 Feature Film Program)
Writer-director Charlotte Wells' film screened at the 2022 Cannes Film Festival after receiving support from Sundance Institute's Directors and Screenwriters Labs. Her film about a young father (Paul Mescal) who tries to connect with his daughter over vacation would go on to win the French Touch Prize of the Jury at Cannes' International Critics' Week.  
A Night of Knowing Nothing (2020 Sundance Documentary Film Grant)
After Payal Kapadia's film received a grant from Sundance Institute, A Night of Knowing Nothing premiered as part of the Directors' Fortnight selection at the 2021 Cannes Film Festival, where it was named the winner of the Golden Eye award for Best Documentary Film. The documentary follows a university student in India as she writes to her estranged lover whose family forbade the relationship due to the couple's differing castes. Through the emotional letters, viewers are given insight into the drastic changes taking place in her life and the lives of her fellow students.
All That Breathes (2022 Sundance Film Festival, 2019 Documentary Film Program)
Shaunak Sen clearly captured attention when All That Breathes won the World Cinema Jury Prize: Documentary at the 2022 Sundance Film Festival. His film, which was supported by the Sundance Institute's Documentary Film Program, went on to screen at the 2022 Cannes Film Festival and was honored with the Golden Eye. Sen's documentary follows two brothers as they race to save the majestic black kites — a bird of prey essential to New Delhi's ecosystem.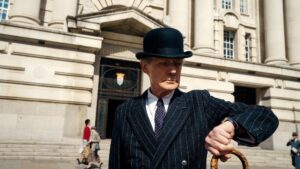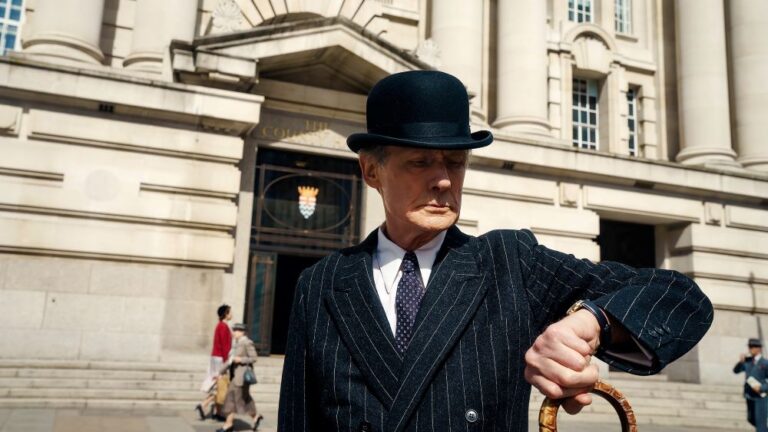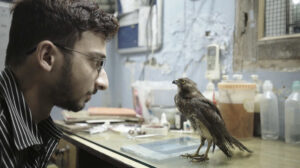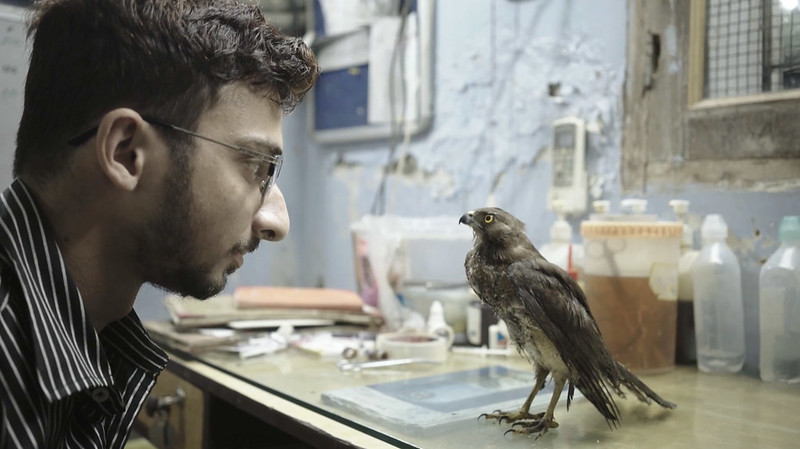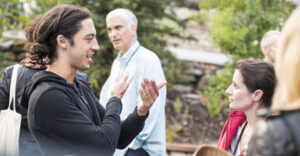 The just completed 70th Cannes International Film Festival also marked the premiere of five Feature Film Program-supported films. Paul Federbush, our International Director and Anne Lai, our Director of Creative Producing and Artist Support were both there to attend the premieres, host an Alumni Reception and experience this annual celebration of film through screenings and industry meetings. Although I didn't attend, I read all the reviews of our films while taking great pride in the filmmakers and the visions that they brought to life and shared for the first time with worldwide audiences.