New Zealand's Taika Waititi, who helmed Hunt for the Wilderpeople at the 2016 Sundance Film Festival, directs this summer's Thor: Love and Thunder.
By Vanessa Zimmer
This, ladies and gentlemen, is a season for action. Grilling burgers, plunging off the diving board, wrangling a picnic basket full of potato salad across the grass to the park pavilion. 
And munching popcorn in time to superhero theme music and car chases. Or, in the case of the summer of 2022, pursuit by hungry dinosaurs and angry lions.
In our annual review of the summer movie season, we point out some of the anticipated blockbusters and their links to filmmakers supported by the Sundance Institute. Who knew, for example, that our Jurassic World mania was sparked by a Sundance Film Festival alum? 
So, before you watch the films from this season's hot directors, check out their earlier works in the independent world of Sundance. You're welcome.
BEFORE YOU WATCH JURASSIC WORLD DOMINION…
Humans and dinosaurs co-exist in the same land, but for how long? Whatever the outcome, the long-running franchise reunites the original Jurassic Park cast and merges them with the Jurassic World stars in this promised final installment. Releases June 10.
… SEE SAFETY NOT GUARANTEED
Before his prehistoric days, director Colin Trevorrow dabbled in time travel with this 2012 Sundance Film Festival entry, starring Sundance regulars Aubrey Plaza, Mark Duplass, and Jake Johnson. "Clever dialogue and outlandish antics, peppered with misfit characters — each one charming yet flawed — are wrapped in a love story tingling with the tantalizing possibility of time travel," programmer John Cooper wrote in the Festival Film Guide. Screenwriter Derek Connolly won the Waldo Salt Screenwriting Award for the film; he also contributed to the 2022 story. Available on Pluto and Tubi.
BEFORE YOU WATCH OFFICIAL COMPETITION…
A wealthy businessman desires a hit movie, so he hires a famous filmmaker (Penelope Cruz) and two cantankerous stars (and career foes), played by Antonio Banderas and Oscar Martinez. Egomaniacs on parade, anyone? Releases June 17.
In the 2010 Festival, directors Mariano Cohn and Gastón Duprat screened this drama about a man living in an architecturally renowned home who discovers his neighbor is building a large window facing into his abode. What impudence! "The Man Next Door offers a biting critique of moral shallowness — and what happens when thou dost not love thy neighbor's window," writes programmer John Nein in the Festival Film Guide. The film won the World Cinema Cinematography Award in the dramatic competition.
BEFORE YOU WATCH MARCEL THE SHELL WITH SHOES ON…
If you haven't discovered Marcel the mollusk with an eyeball face and wearing shoes, now's the time. The adorable Marcel (voiced by Jenny Slate) has graduated to a feature-length film role, after appearing only in shorts (not the trousers, but the abbreviated films). Isabella Rosellini also stars. Releases June 24.
… SEE MARCEL THE SHELL WITH SHOES ON
Dean Fleischer-Camp created this stop-motion star named Marcel in a short film that debuted at the 2011 Sundance Film Festival. LOL. Watch now.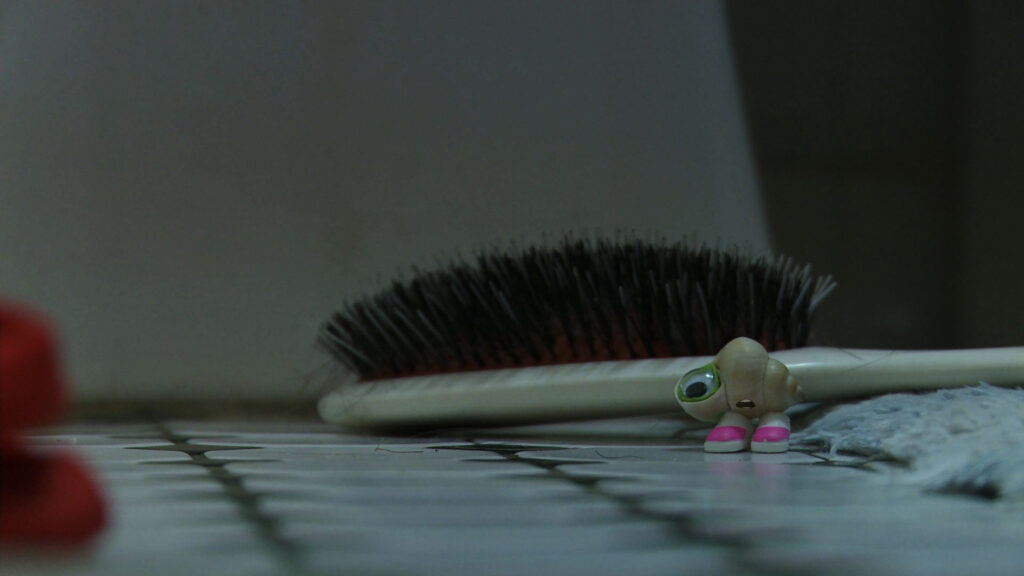 BEFORE YOU WATCH THOR: LOVE AND THUNDER…
Chris Hemsworth returns as Thor, who seeks the help of Valkyrie (Tessa Thompson), Korg (voice of Taika Waititi) and Jane Foster (Natalie Portman) to battle Gorr the God Butcher (Christian Bale), who wants to… butcher the gods. Releases July 8.
…
SEE HUNT FOR THE WILDERPEOPLE
Director Taika Waititi tells the story, a mixture of road comedy and coming-of-age tale, of a foster uncle (Sam Neill) and child (Julian Dennison) who go on the run in the New Zealand bush. "As a national manhunt ensues, the newly branded outlaws must face their options: Go out in a blaze of glory or overcome their differences and survive as a family," Adam Piron writes in the Festival Film Guide for the 2016 Festival. Available on Netflix, Plex, Pluto, and Tubi.
BEFORE YOU WATCH WHERE THE CRAWDADS SING…
Based on the best-selling book by Delia Owens, the Olivia Newman–directed film follows a young woman (played by FRESH's Daisy Edgar-Jones) who basically raises herself in the marshes of the South. Murder is involved. Releases July 15.
Director (and writer) Olivia Newman brought her project First Match to the 2015 Sundance Institute Labs. The film, which won an audience award at SXSW, tells the story of a teenage girl (Elvire Emanuelle) in foster care who joins the boys wrestling team in an effort to find her way back to her father. Available on Netflix.
BEFORE YOU WATCH PAWS OF FURY: THE LEGEND OF HANK…
This animated film, co-directed by Mark Koetsier, Rob Minkoff, and Chris Bailey, finds Hank the hound (Michael Cera) in a town of cats who need a hero to save their village from an evil villain (Ricky Gervais). Despite their cat-and-dog differences, Hank sets his sights on becoming their samurai savior. Releases July 15.
Director Rob Minkoff also had saving the day in mind back in 2011 with this Festival screening. A bank customer (Patrick Dempsey) and bank clerk (Ashley Judd) are trapped among opposing gangs, one a group of pros, the other a couple of buffoons, trying to rob said bank. The security system automatically seals everyone inside. No cats and dogs here — it's definitely cats and mice. Available on AMC+ and IFC Films Unlimited.
The latest Jordan Peele horror film has ranchers James and Jill Haywood (Daniel Kaluuya and Keke Palmer) and other residents of a remote inland California town experiencing some mysterious event. Releasing July 22.
Screening at the 2017 Festival and also starring Daniel Kaluuya, this Jordan Peele horror thriller  has an interracial couple visiting the white girlfriend's parents for the weekend. The tagline reveals the implications: "Just because you're invited, doesn't mean you're welcome." Available to rent.
BEFORE YOU WATCH GUNS 3: ALIAS BILLY THE KID…
Emilio Estevez directs this third installment of the Young Guns Billy the Kid franchise, but the plot itself has been closely protected. (Thus the original's trailer is included here.) Notice also the "Young" is missing from the title, which started in 1988 with Estevez playing Billy. Word has it that at least Christian Slater and Lou Diamond Phillips are returning. 
Emilio Estevez directed and starred with his brother, Charlie Sheen, in this 2000 Festival film about the real-life Mitchell brothers, who built an empire in the porn business. The younger Mitchell was convicted of killing his older brother. Available to rent.
BEFORE YOU WATCH EASTER SUNDAY…
This comedy (tagline: "Home is where the crazy is") is based upon the stand-up act and life experiences of Filipino American Jo Koy, a popular comedian who has sold out arenas across North America and beyond. Jay Chandrasekhar directs. Releases August 5.
Chandrasekhar also shepherds this madcap comedy about some inept Vermont State Troopers stationed near the Canadian border. "Super Troopers takes you on a hilarious joyride with a group that makes the gang from Police Academy look like an elite crack squadron," programmer Trevor Groth wrote in the 2001 Film Festival Guide. Available to rent.
BEFORE YOU WATCH SECRET HEADQUARTERS…
Young Charlie Kincaid discovers what appears to be a superhero's headquarters beneath his family's home. Could it be connected to his estranged father? Owen Wilson stars. Directed by Henry Joost and Ariel Schulman. Releases August 5.
The Joost-Schulman team also directed this 2010 Festival documentary that follows a 24-year-old New York photographer's online relationship with a rural Michigan family. Available to rent.
Dr. Nate Samuels (Idris Elba) and his teenage daughters are hunted by a massive rogue lion in this thriller directed by Baltasar Kormákur. Releases August 19.
… SEE A LITTLE TRIP TO HEAVEN
Forest Whitaker, Julia Stiles, and Jeremy Renner play nuanced, critically praised roles as, respectively, an insurance investigator, a notorious dead con artist's sister, and the sister's volatile husband. "What great crime noir must do is keep you guessing, but what Icelandic filmmaker Baltasar Kormákur has delivered is a film that does much more," writes Joseph Beyer in the 2006 Festival Film Guide. Available on Freevee, Crackle, Plex, Pluto, Peacock, and Tubi.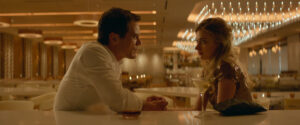 Michael Shannon and Imogen Poots portray the titular characters in writer-director Matthew Ross' thriller "Frank & Lola." By Lucy Spicer Whether or not you're a
Read More »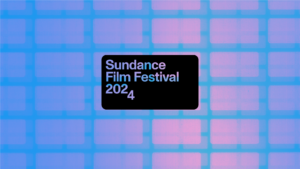 Are you ready for it? Today we're coming at you full blast with the first announcement of the 2024 Sundance Film Festival program. All eyes
Read More »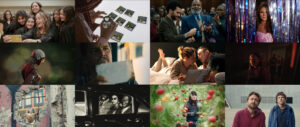 All Eyes on Independents In-Person and Online Ticket Packages and Passes Currently On Sale; Individual Ticket Sales Begin January 11 PARK CITY, UTAH, December 6,
Read More »