[Above: Otto; or, Up with Dead People]
By Stephanie Ornelas
The LGBTQ+ community continues to fight for authentic queer representation on screen — but that representation should manifest in characters as complex and interesting as their straight, cisgender counterparts. After all, members of the queer community experience the same struggles and joy as people who do not identify as LGBTQ+. While the fight for equal representation continues, the horror genre has historically been a safe space for LGBTQ+ artists to tell stories that aren't solely centered on their queer identity — through an eerie yet comforting outlet. 
In an article written for them.us, award-winning author, journalist, and trans advocate Samantha Allen explains why it's all too common for cinephiles in the LGBTQ+ community to relate to staple horror characters. "Like so many marginalized groups, LGBTQ+ people know what it's like to be on society's perimeter, peering through the windows, trying to decide whether we want to be let into the party or continue living in the shadows," she writes. "Is it any wonder that we see ourselves in vampires, werewolves, and other twisted creatures?"
 "We are what society fears," she continues, "But we are also what society is fascinated by, and horror resides at that painful intersection, simultaneously insisting that the monster must be slain to maintain the social order while remaining fixated on it to the very last frame." 
And although there's still much work to be done, filmmakers and audiences alike are hopeful that there's a shift happening in the industry when it comes to the way LGBTQ+  stories are being told. Back in 2021, Frida Kempff, director of Knocking, spoke to the The Queer Review about her upcoming horror film centered on a grieving woman who becomes obsessed with an unrelenting knocking noise in her apartment building. In the novel the film is based on, the protagonist's grief stems from the loss of her best friend. Kempff decided to adjust the narrative to focus on the tragic loss of a romantic partner. 
"The relationship is just there, and that's the future of film I hope," says Kempff in the interview. "Just because it happens to be a same-sex relationship, it doesn't have to be the topic of the film. This happens to be a gay couple, and it's just love." 
As we continue to celebrate Pride throughout the month of June, we invite you to explore these 10 horror films that have screened at past Sundance Film Festivals — films featuring complex and engaging LGBTQ+ characters and centered on all our horror favorites, from vampires to zombies to werewolves to the supernatural: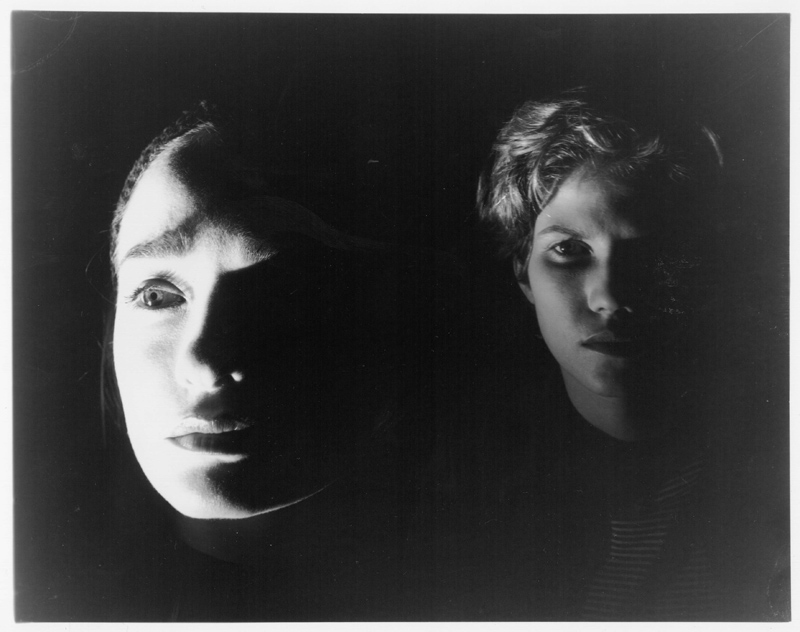 Nadja (1995 Sundance Film Festival)
Writer-director Michael Almereyda's Nadja follows Dracula's daughter (Elina Löwensohn) in the titular role as she deals with the fallout of her father's murder at the hands of Dr. Van Helsing (Peter Fonda). Along the way, Nadja strikes up a romantic connection with Van Helsing's daughter, Lucy (Galaxy Craze), who falls under her vampiric spell. When Nadja tries to enlist help from her estranged twin brother, Edgar (Jared Harris), she finds that Van Helsing might already have his alliance. 
"The imagery alternates between luminous 35mm and Pixelvision — the Fisher Price toy video camera so beloved by experimental filmmakers. The Pixelvision sequences are coded as an entry into the vampire unconscious, a misty, romantic domain of inhuman need, lust, and cruelty," writes Kay Armatage in the Festival Program Guide. "The alterations between the two visual media echo the polarities of the narrative's principal subjects: love and death, shape-shifters and zombies, the monstrosity of dysfunctional families, the delirium of New York nights, the improbability of domestic bliss, the pain of fleeting joy." Available to purchase on DVD. 
Psycho Beach Party (2000 Sundance Film Festival)
This adaptation of Charles Busch's popular off-Broadway play screened in the 2000 Sundance Film Festival's Midnight section. In director Robert Lee King's horror-comedy, Chicklet (Lauren Ambrose) is a tomboy who desperately wants to fit in with Malibu Beach's surfing crowd, but she struggles with a split personality that is awoken whenever she sees polka dots. A surfer soon turns up dead, and then even more beachgoers drop like flies. Psycho Beach Party brings to life a spoof of our favorite campy '60s surfer flicks and B movie tropes mixed with slasher horror — a wild whodunnit where almost every character falls on the queer end of the spectrum.
"[Screenwriter] Busch and director and co-writer Robert Lee King have combined talents to create a gem of theatricality. King's skilled direction is fun, fresh, and sassy with something for everyone," writes John Cooper in the Festival Program Guide. Check here for viewing options.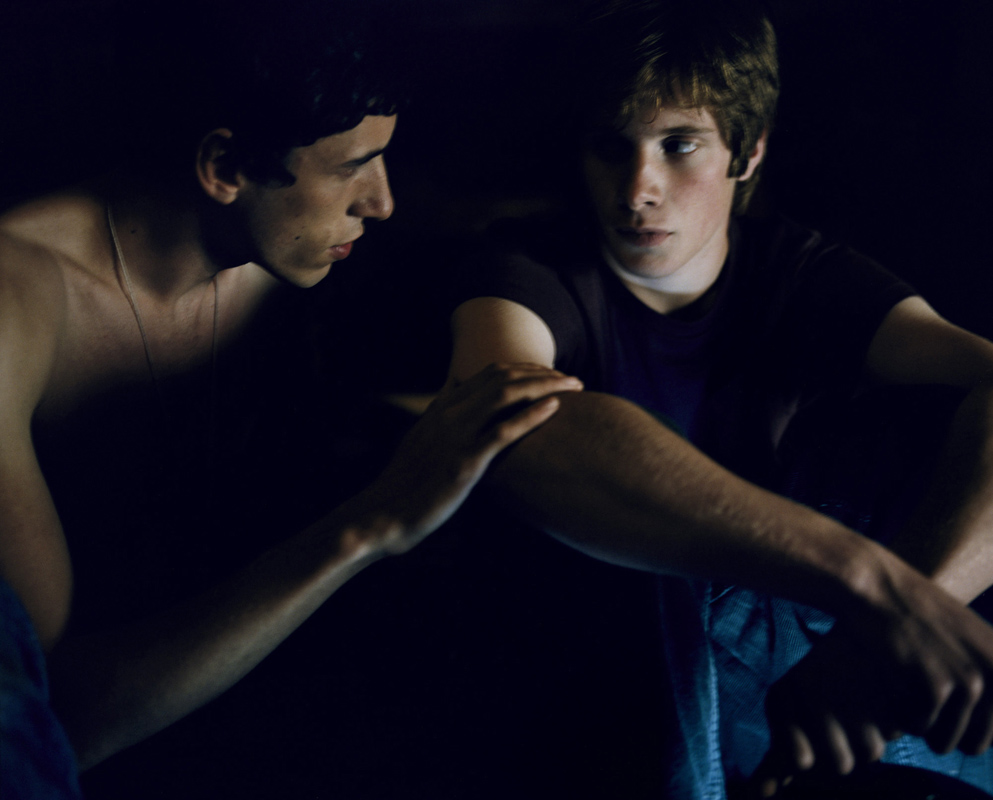 Bugcrush (2006 Sundance Film Festival)
Director and co-writer Carter Smith's short film is an eerie cautionary tale about the dangers of ignoring red flags when pursuing a crush. In the film, teenage Ben (Josh Caras) falls for the new "bad boy" at his small-town high school. This dangerous attraction soon leads him down a sinister path. The suspenseful 35-minute film was awarded the Jury Prize: Short Filmmaking at the 2006 Sundance Film Festival. Check here for viewing options.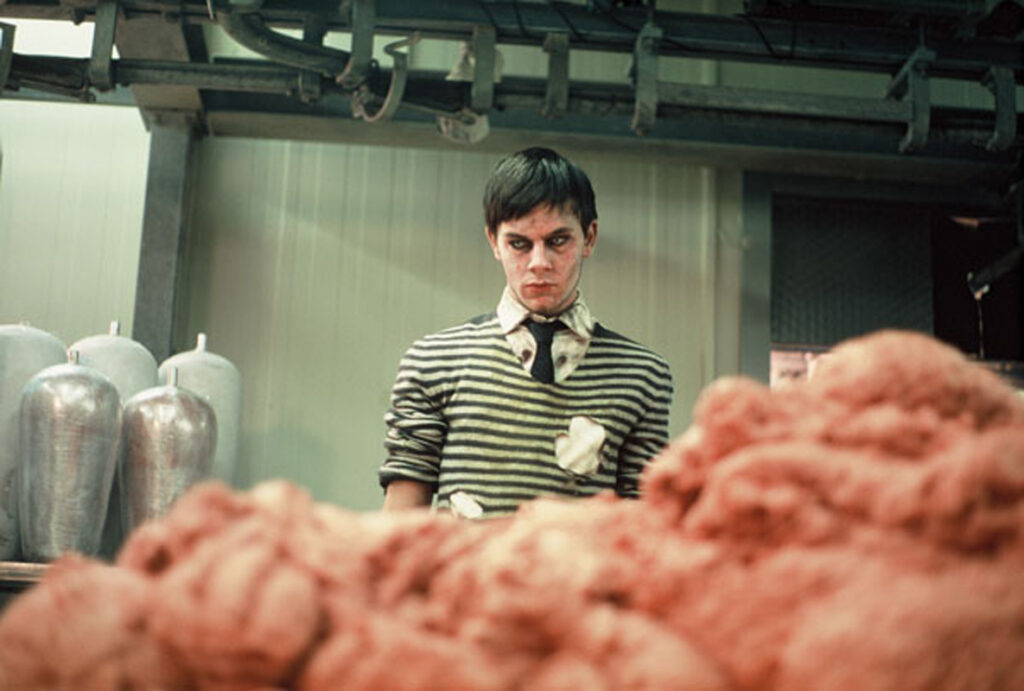 Otto; or, Up with Dead People (2008 Sundance Film Festival)
Meet Otto (Jey Crisfar) — a young gay zombie with no recollection of his past. He's at the center of writer-director Bruce LaBruce's Otto; or, Up with Dead People, which premiered in the Midnight section at the 2008 Sundance Film Festival. Otto is found wandering the streets of Berlin by lesbian filmmaker Medea (Katharina Klewinghaus), who is in the midst of finishing her political-porno-zombie film Up with Dead People. Medea begins to make a documentary about Otto, but she also wants to include him in Up with Dead People. When her film's lead, Fritz (Marcel Schlutt), lets Otto stay in his guest room, Otto discovers a wallet containing details of his past.
"Toying with genre conventions, combining different media, and making use of Medea's often-humorous films-within-the-film, Bruce LaBruce creates a new, sexy, hyperpoliticized zombie mythology," writes Matt Anderson in the Festival Program Guide. Check here for viewing options.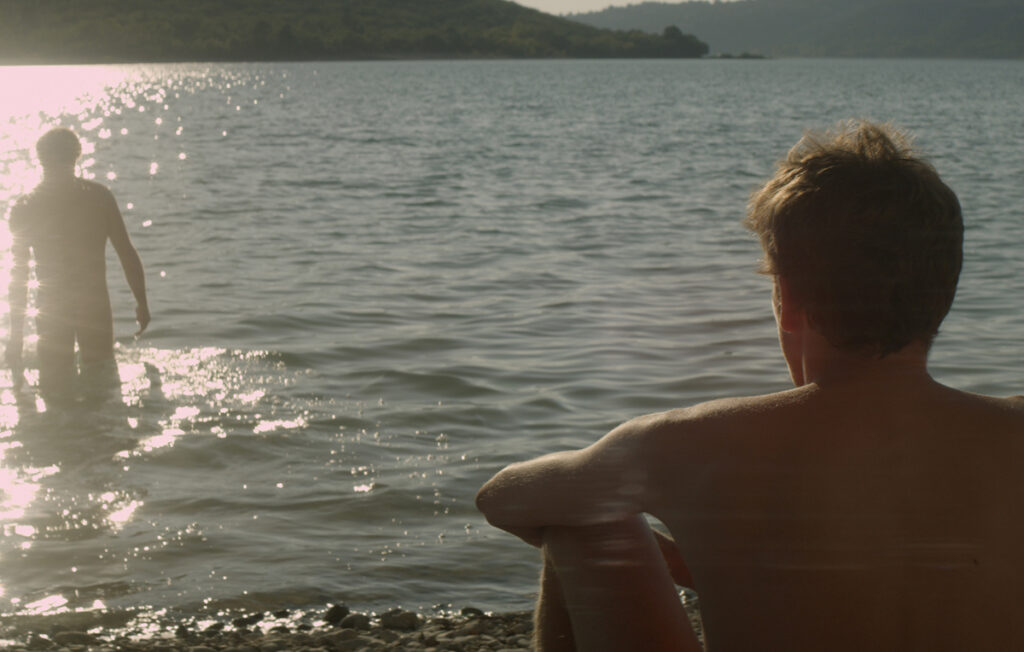 Stranger by the Lake (2014 Sundance Film Festival)
In writer-director Alain Guiraudie's French film, which screened in the Spotlight section at the 2014 Sundance Film Festival, young Franck (Pierre Deladonchamps) is fixated on the iniquitous yet attractive Michel (Christophe Paou), whom he often sees at the lake he frequents as a cruising spot. And even though Franck witnesses him commit a violent act, he has his heart set on Michel — consequences be damned. Stranger by the Lake first premiered at the 2013 Cannes Film Festival in the Un Certain Regard section, where Guiraudie won the Best Director award.  
"Stranger by the Lake is alive with the sounds of rippling water and rustling leaves while it explicitly details the sexual encounters taking place within the lush lakeside woods. Guiraudie painstakingly constructs an amusing and astute study of a community while simultaneously generating a creeping sense of dread in this gripping thriller," writes Heidi Zwicker in the Festival Program Guide. Check here for viewing options.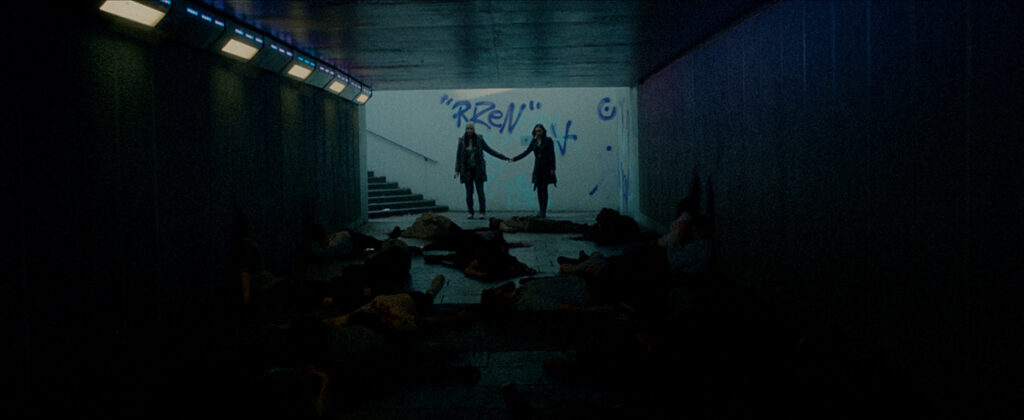 Dawn of the Deaf (2017 Sundance Film Festival)
Rob Savage's film, which screened as part of the Sundance Film Festival's Shorts Program in 2017, follows a handful of deaf individuals — including a struggling lesbian couple, a young girl with a troubling secret, and a man being awarded for his community achievements — in the moments before a sonic pulse infects the hearing population. Available to watch for free on YouTube.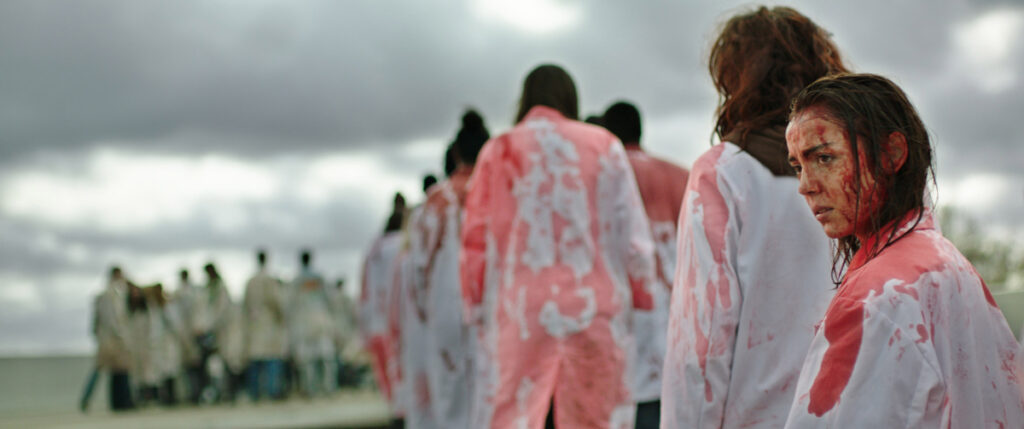 Raw (2017 Sundance Film Festival) 
Writer-director Julia Ducournau's horror film screened in the Spotlight section at the 2017 Sundance Film Festival after taking the 2016 Cannes Film Festival by storm. Garance Marillier plays Justine, a talented teenager ready to take on her first year in vet school where her sister also attends (she comes from a family where everyone is a vet and a vegetarian). But the hazing begins on her first day, and Justine is forced to commit disturbing acts right away — like eating raw rabbit meat. Desperate to fit in with her older peers, including her sister, she decides to eat meat for the first time. The unexpected consequence? An uncontrollable appetite for flesh — animal or otherwise. Even her handsome gay roommate, Adrien (Rabah Nait Oufella), starts making her salivate. 
"A grisly, viscerally charged experience, Raw is art-house horror of the highest order. A darkly funny coming-of-age story at its bloody heart, it unpeels the complex layers of the sisters' not-always-nurturing bond as it hurtles toward a climactic, bloody showdown," writes John Nein in the Festival Program Guide. Check here for viewing options.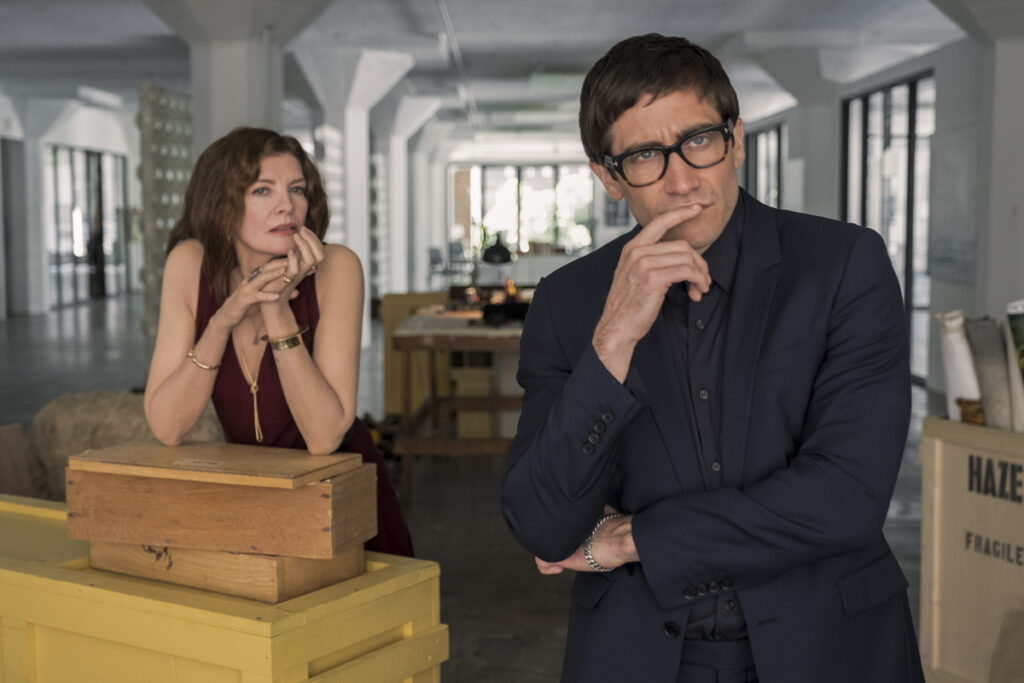 Velvet Buzzsaw (2019 Sundance Film Festival) 
Jake Gyllenhaal plays a queer art critic alongside Zawe Ashton, Toni Collette, Natalia Dyer, and Rene Russo, in writer-director Dan Gilroy's horror-comedy, which premiered at the 2019 Sundance Film Festival. 
After discovering that an elderly tenant in her building has passed away, Josephina (Ashton) comes across hundreds of paintings left behind in his apartment. Ignoring instructions to destroy his work, she begins to circulate the paintings, which soon attract the attention of prominent collectors, critics, and dealers — including her boss (Rene Russo), art critic Morf (Gyllenhaal), and other competing collectors, managers, and curators (Billy Magnussen, Toni Collette). But as the dead man's works gain attention from enthusiasts and dealers, a supernatural force enacts revenge on those who are trying to profit from his work. Check here for viewing options.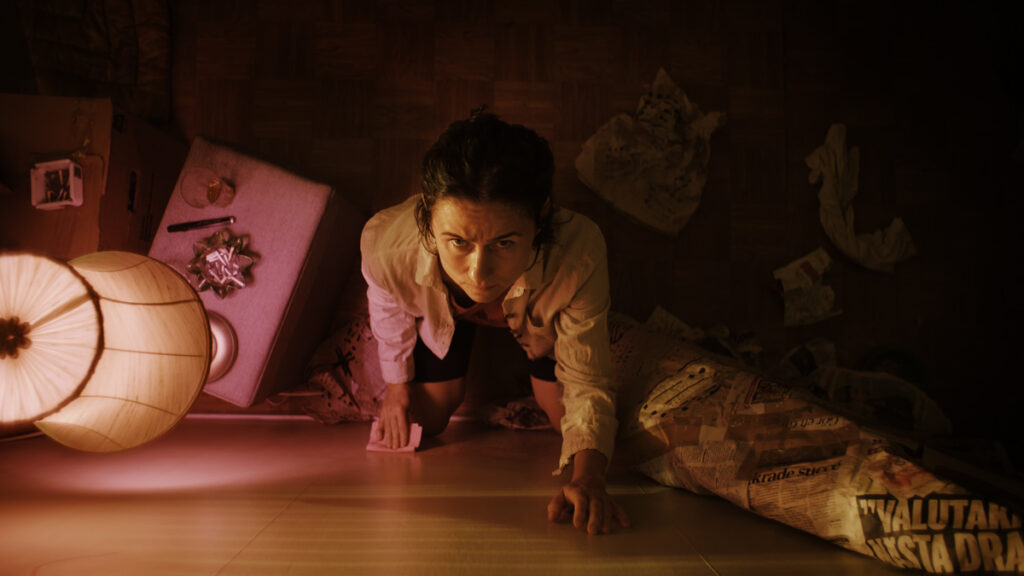 Knocking (2021 Sundance Film Festival) 
When Molly (Cecilia Milocco) returns home after the loss of her girlfriend — and having to stay in a mental institution as a result — she starts to hear a strange knocking sound coming from the apartment unit above her. As the mysterious noise leads her to more eerie sounds, like a woman crying, a grieving Molly is determined to find the source with no help from those who live around her.    
In a discussion with The Queer Review, director Frida Kempff explains her decision to center Molly's grief on a queer romantic relationship.  
"In the short book, it was her best friend and the only person in her life who has just died. […] That person had been everything for Molly. Although it doesn't explicitly say that it was her girlfriend in the book, that's the way that I read [it]," says Kempff. "For me, it was a love relationship, it was Molly's big love, so that's how we developed the story with [screenwriter] Emma Broström." Check here for viewing options.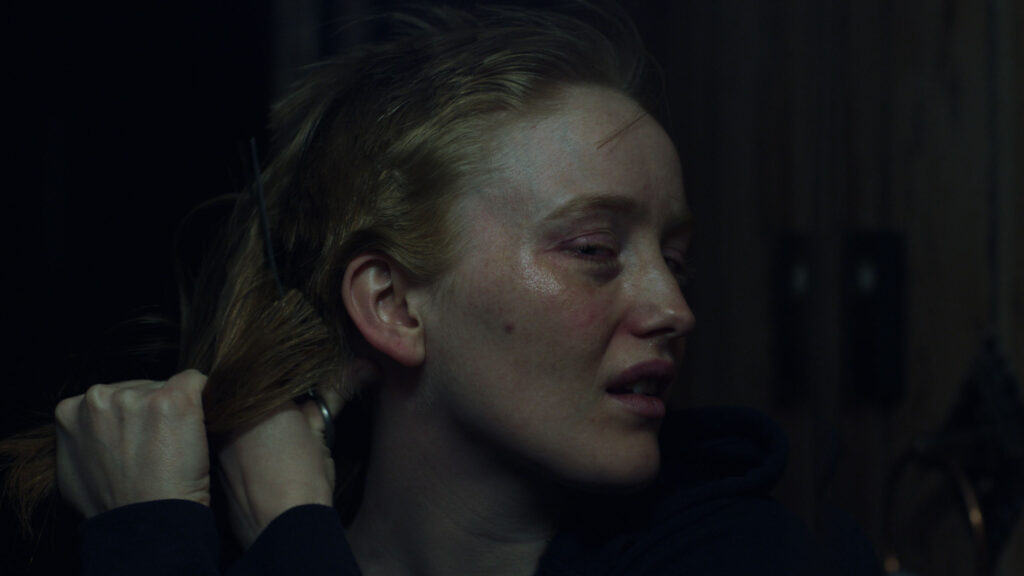 My Animal (2023 Sundance Film Festival) 
When an outcast teenage hockey goalie (Bobbi Salvör Menuez) falls for a tormented figure skater (Amandla Stenberg), she must control a dark secret she's been hiding from the world. But as their relationship grows deeper, so do her hidden deadly desires. 
Menuez attended the midnight premiere of Jacqueline Castel's film at the Sundance Film Festival this past January, and during the post-screening Q&A, they shared what compelled them to take on the role of Heather and how they felt they could identify with the character.  
"I learned so much about [Heather] that I can relate to — as a trans person, relating to your body, a body that's changing. Heather is afraid of her body, [she's afraid] that her body might scare other people, and she can't share it with everyone. I think I was just really drawn to this idea of using the werewolf mythology in a radically different way and using it as a metaphor for this idea of how to raise this outsider figure that doesn't really fit in — and in multiple ways — with her community, and certain aspects of her family dynamic."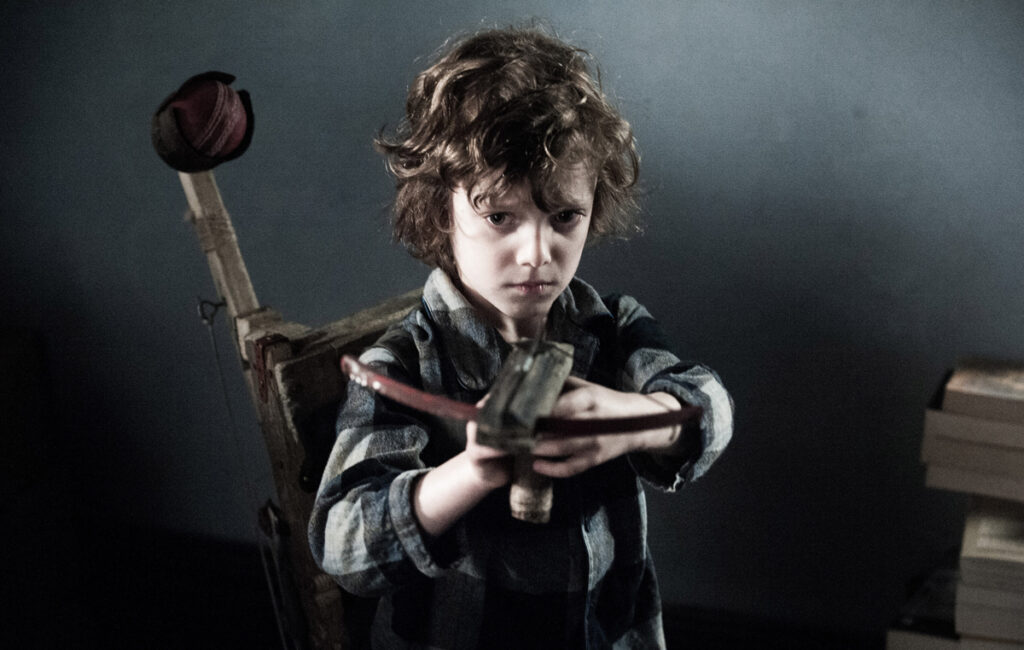 Honorable mention: The Babadook (2014 Sundance Film Festival) 
Cinephiles who identify as LBGTQ+ might agree that the Babadook has become a queer icon over the years. What started as a joke on the internet has since grown into sincere discourse about the film's titular monster — who demands acknowledgement and refuses to fade away — as an allegory for queerness.  
In Jennifer Kent's first feature film, widow and single mother Amelia (Essie Davis) finds a dark and eerie children's book called Mister Babadook in her son's room. After reading it aloud to her son, Amelia is plagued with paranoia and fear that the book's bogeyman is lurking in their home at night. Check here for viewing options.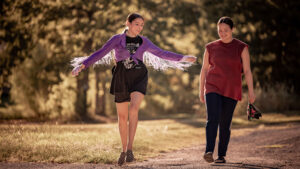 John Cooper is the emeritus director of the Sundance Film Festival, a role he stepped into this summer after serving as Festival director from 2010 to 2020. He originally joined Sundance Institute in 1989.
PS: The Sundance Institute is now on Letterboxd! Check out this list there and give us a follow.