Fresh merch alert! Wear your love of independent storytelling right on your sleeve.
Save the Date! The 2022 Sundance Film Festival is set for January 20 – 30.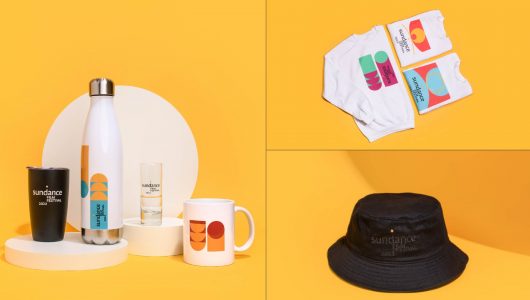 Our merch store is officially open for business, so it's time to start planning your Festival fits. Taking inspiration from the sun's radiant light and energy, this year's eye-catching color-ways and bold motifs were designed with adventurous audiences in mind. Stay tuned for fresh drops throughout the fall.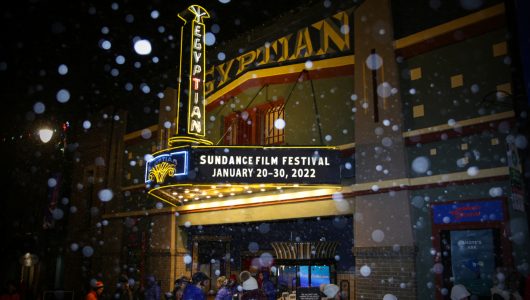 2022 Sundance Film Festival: Satellite Screens, Online Platform, Health Safety, & Ticketing Details Revealed
This week, we announced some early new details on our Satellite Screens, 2022's ticketing options, and how we're prioritizing the health and safety of our artists and audiences so you can begin planning your experience.
Collab Connect
Wednesday, October 13, 2021
Sundance Collab
Master Class: Funding Your Documentary
Tuesday, October 19, 2021
Sundance Collab
Vanguard Award Celebration
Wednesday, October 20, 2021
Online
About The Sundance Institute
Founded by Robert Redford in 1981 with the mission of fostering new voices in American storytelling, the nonprofit Sundance Institute is a champion and curator of stories for the stage and screen. Today, our staff of 180 employees works year-round to offer 25 residential labs, grants exceeding $3 million, and ongoing mentorships that support more than 900 artists each year. Each January, the Sundance Film Festival brings artists and audiences together for the premieres of groundbreaking work, and year-round, the Institute hosts a variety of public programs to amplify original voices, inspire new ideas, and rally our community in support of independent storytelling.
CURRENT APPLICATIONS
2022 Sundance Institute | Humanities Sustainability Fellowship Deadline 12.1.21>