The 2023 Sundance Film Festival is set for January 19–29, 2023, in person in Park City and SLC, as well as online.
Save the Date! The 2022 Sundance Film Festival is set for January 20 – 30.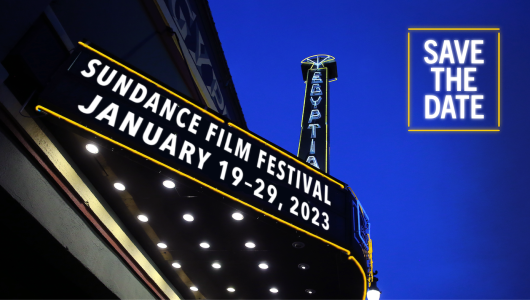 2023 Sundance Film Festival Will Take Place January 19–29
Subscribe to our newsletter to be the first to know about Festival news, updates, ticket sale dates, and more.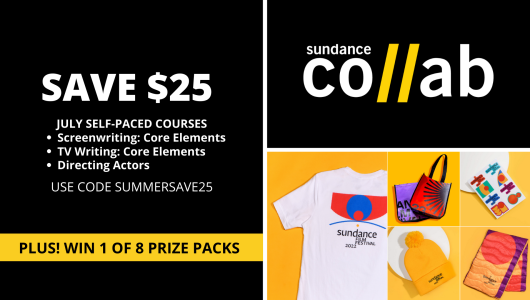 Save $25 On Sundance Collab Courses in July and Be Entered to Win a Prize Pack!
Use code SummerSave25 to save on July's self-paced courses in screenwriting, TV writing, and directing actors. Plus, register by July 14 and you'll automatically be entered to win a Festival Gear Prize Pack.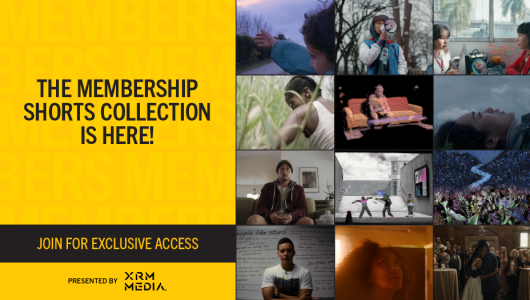 Become A Member By July 18 and Enjoy Access to 12 Short Films from Past Festivals
Members get online access to a curated selection from the Sundance Film Festival Shorts Program, presented by XRM Media, including Bambirak, BJ's Mobile Gift Shop, and Excuse Me, Miss, Miss, Miss.
Local Lens Screening: Mija
Join us for a free screening of the 2022 Festival film with introduction by producer Yesenia Tlahuel in SLC on June 30.
Local Lens Short Film Program at the Utah Film Center
Watch two short films from past Festivals preceding feature film screening of MAMA BEARS on July 8.
Local Lens Screening: Fire of Love
Free outdoor screening of the award-winning Festival film at the Red Butte Garden Amphitheatre in SLC on July 14.
About The Sundance Institute
Founded by Robert Redford in 1981 with the mission of fostering new voices in American storytelling, the nonprofit Sundance Institute is a champion and curator of stories for the stage and screen. Today, our staff of 180 employees works year-round to offer 25 residential labs, grants exceeding $3 million, and ongoing mentorships that support more than 900 artists each year. Each January, the Sundance Film Festival brings artists and audiences together for the premieres of groundbreaking work, and year-round, the Institute hosts a variety of public programs to amplify original voices, inspire new ideas, and rally our community in support of independent storytelling.